Ever since childhood, I've always enjoyed seeing the different Nativity sets displayed around the holidays. This year, I finally tried making my own Paper City style Nativity Scene to share with everyone. I had a great time playing around with different designs, and I think it will be fun to color in, too!
So far the kids are really enjoying it, and our youngest one keeps grabbing the sheep and saying "ba ba ba!"
Happy Holidays!
Joel
You can see more Made by Joel winter holiday crafts, including the Hanukkah and Christmas Dressy Cats play sets.
UPDATE: NEW NATIVITY SCENES – Joyfully Expanded & Travel Size Version!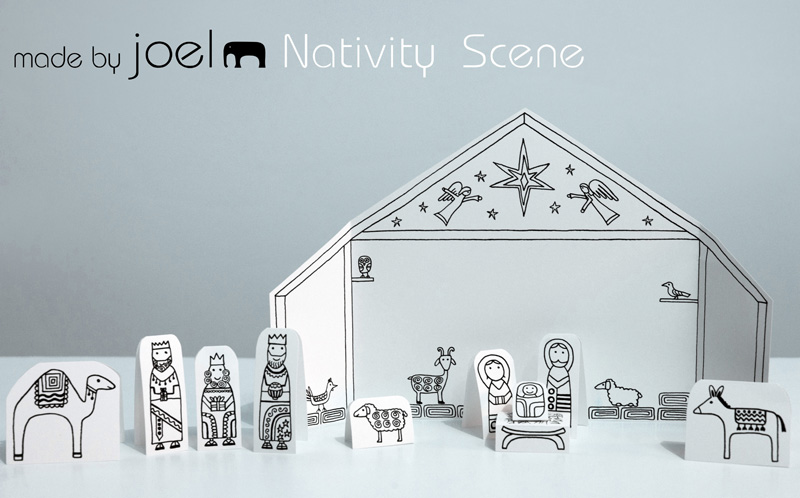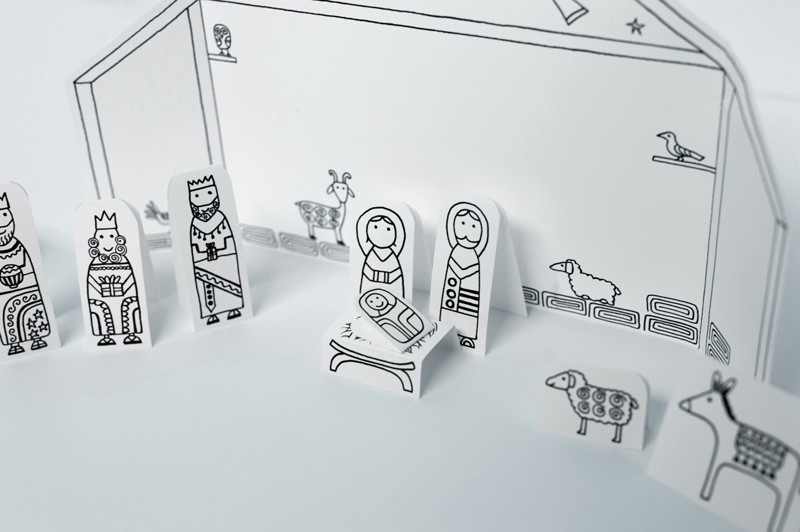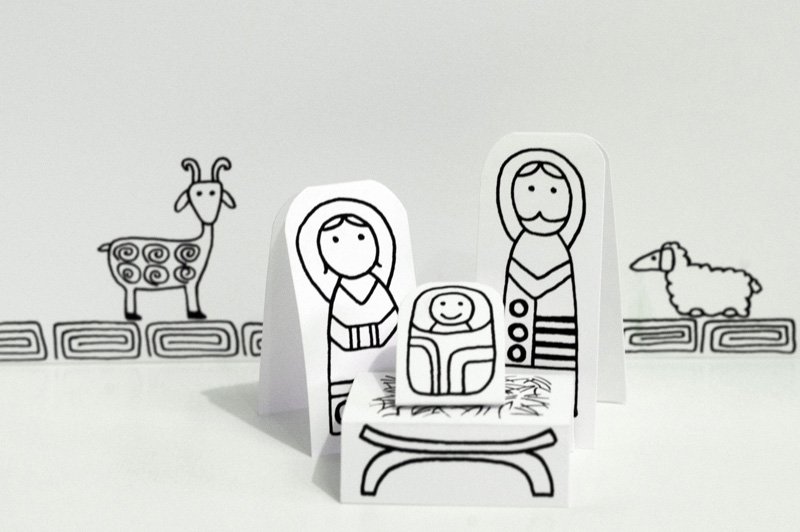 Side notes:
After folding the figures in half, I decided to make small curved cuts at the top of their heads to round them out a bit. You can try that too if you'd like. (See photos above.)
Finally, I printed these on matte photo paper, but any paper will work great.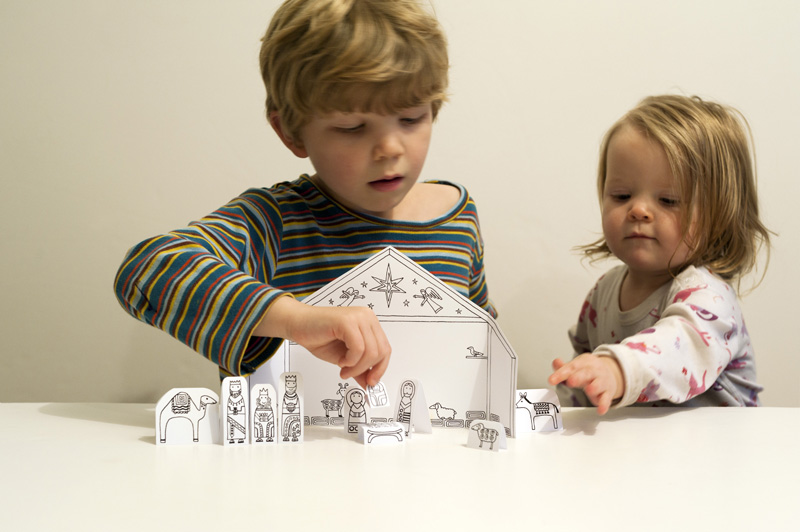 Also, don't forget to always encourage your kids to draw their own if they're in the mood! My son wanted to try it out, and he made this wonderful scene below. I love it!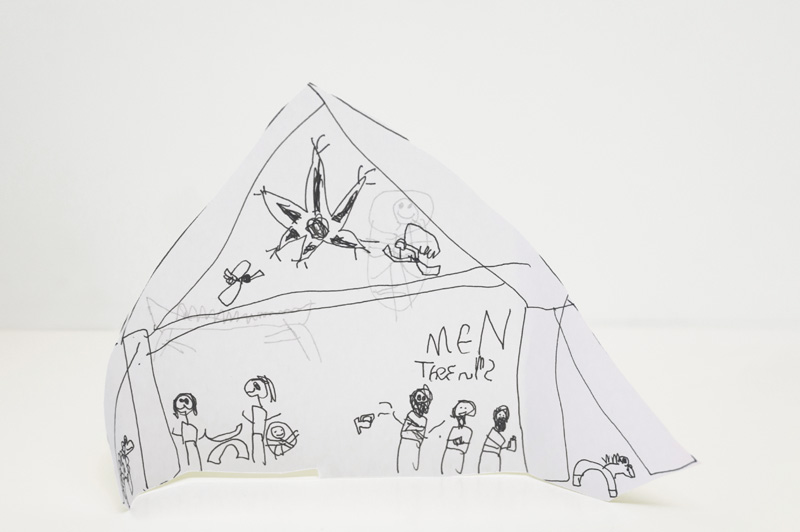 Thanks!
Click on the templates below, then print.