After making the Paper City Nativity Scene last year, I received many requests for additions. So without further ado, here is the new version which includes two shepherds, a standing angel, three chickens, two lambs, one extra sheep, and an ox. I hope you and your kids have fun with it!
Share with as many people as you'd like!
Happy Holidays!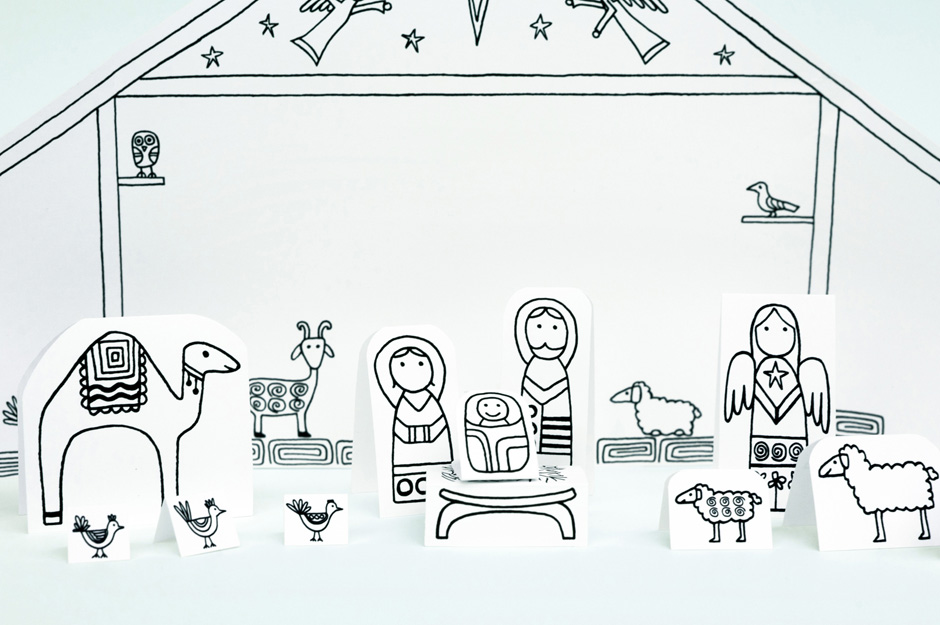 If you enjoy an activity and would like to support my continuing effort in creating art projects for our kids at home and in schools around the world, a PayPal tip donation would be awesome.
Thanks!
All templates, including the new one, are below. Click on the images and print!