It seems like we're always in the need of more kids activities for restaurants and travel. Shortly after I made Paper City Paris, I wondered what a miniature version would look like. Finally, this week I had the time to try it out. It was really fun redesigning and simplifying the folds and structures. For example, the people in this set are so small that I just made them into single strips of paper that bend in half. It ends up being even easier to make than the original. It's also quite handy to have the entire set print out on only one sheet of paper. Great for larger groups of crafting kids. And when you're all done, you can fit all of Paris into a mint tin, so it can be stowed in a pocket or bag.
Happy traveling, and amusez-vous bien!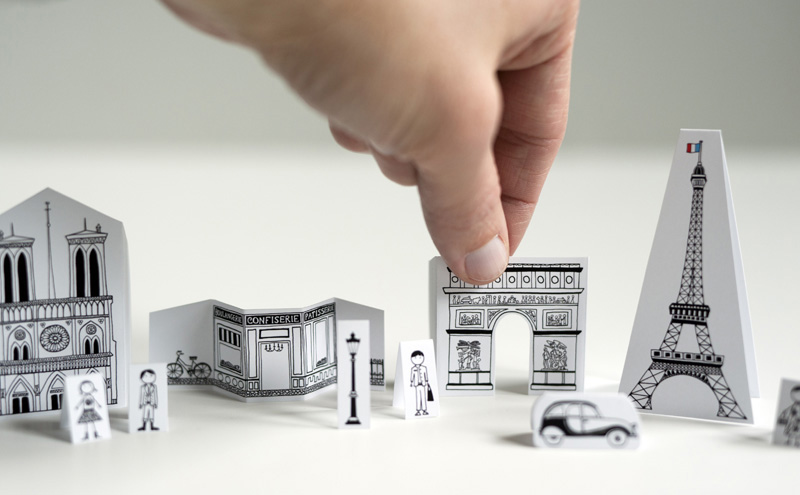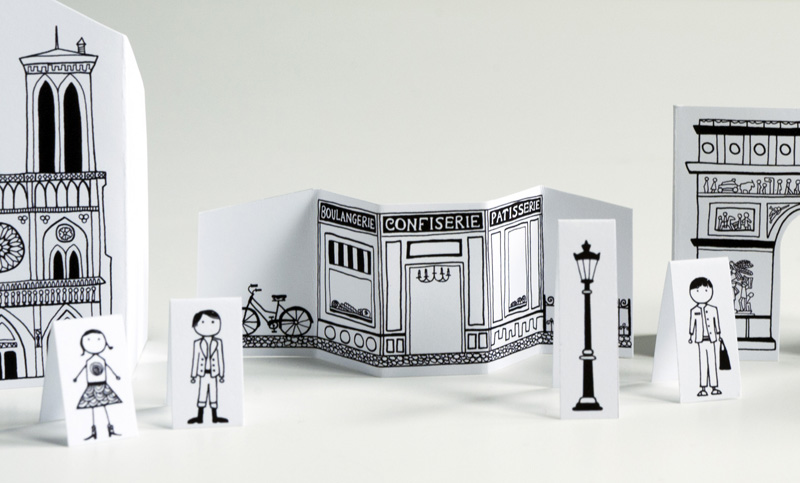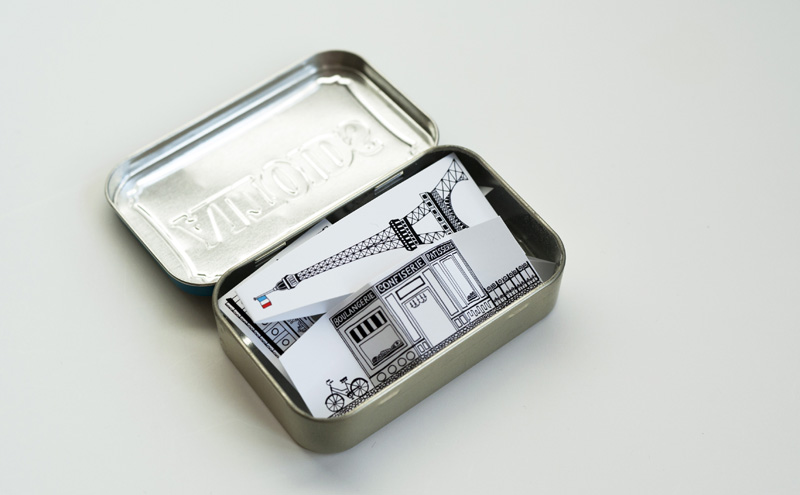 If you enjoy an activity and would like to support my continuing effort in creating art projects for our kids at home and in schools around the world, a PayPal tip donation would be awesome.
Thanks!
Click on the template below, then print. (I printed on matte photo paper, but any paper works great.)