Voilà, Paper City Paris! I've been working on this for a very long time now and had so much fun creating it. My kids have been watching me draw and sketch for two months, and they're now huge fans of the city. They kept asking me, "When are the buildings going to stand up, Daddy?" And now every time they see a radio tower while driving in the car, they yell, "I see the Eiffel Tower!" (I think they'll be quite impressed when they see the real thing in person someday.)
We've been having a great time creating Paris adventure stories together and acting them out. Driving the Citroën car through the Arc de Triomphe, buying candy at the Confiserie, and standing at the top of the Eiffel Tower.
If you're in the mood to explore Paris, all of the templates are below. I've also included a very brief description of the buildings, which is both fun and educational. And feel free to upload photos of your Paris city on the Made by Joel Facebook Page. Amusez-vous bien!
Update: You can also download the new miniature Travel Size Paper City Paris!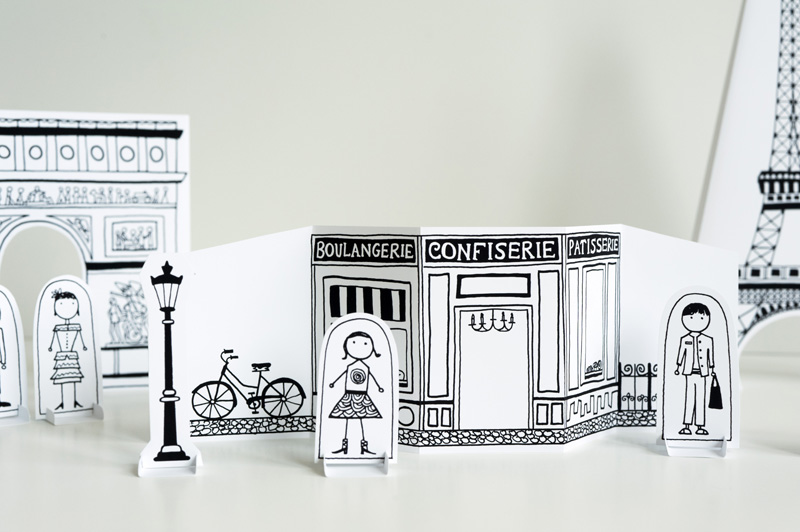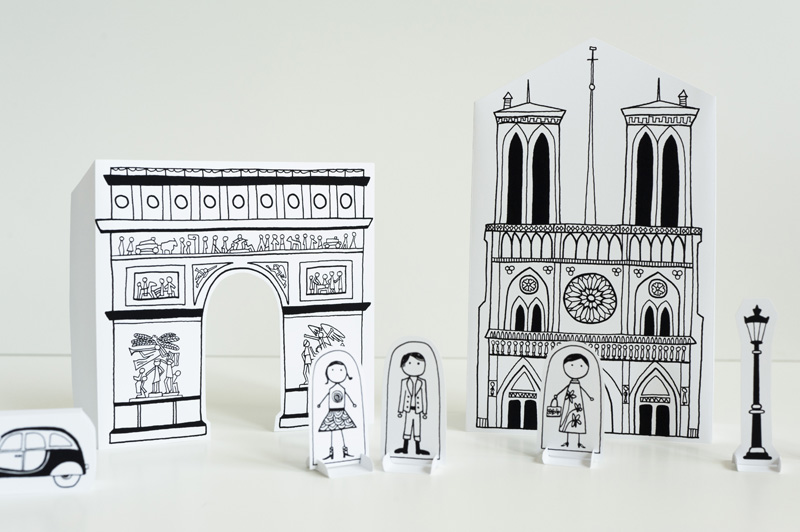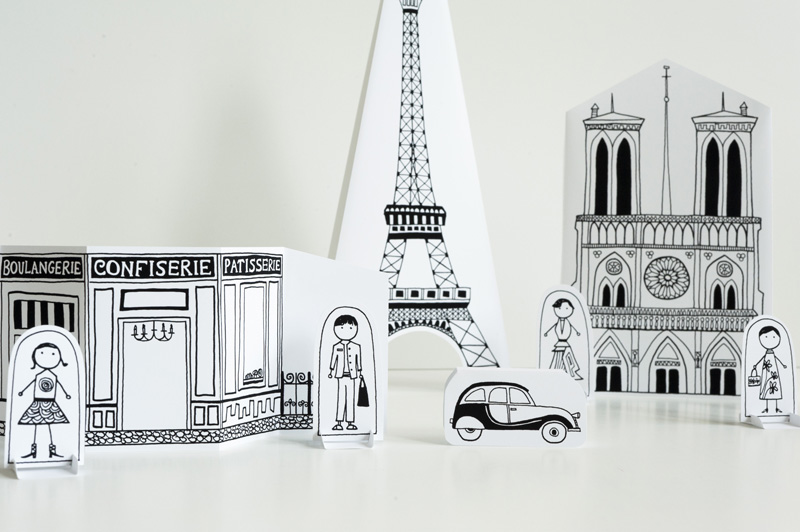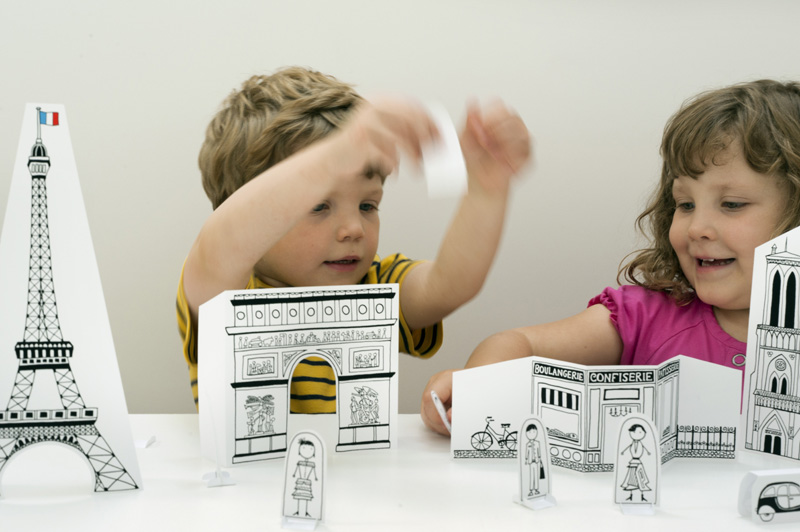 If you enjoy an activity and would like to support my continuing effort in creating art projects for our kids at home and in schools around the world, a PayPal tip donation would be awesome.
Thanks!
Click on the templates below, then print.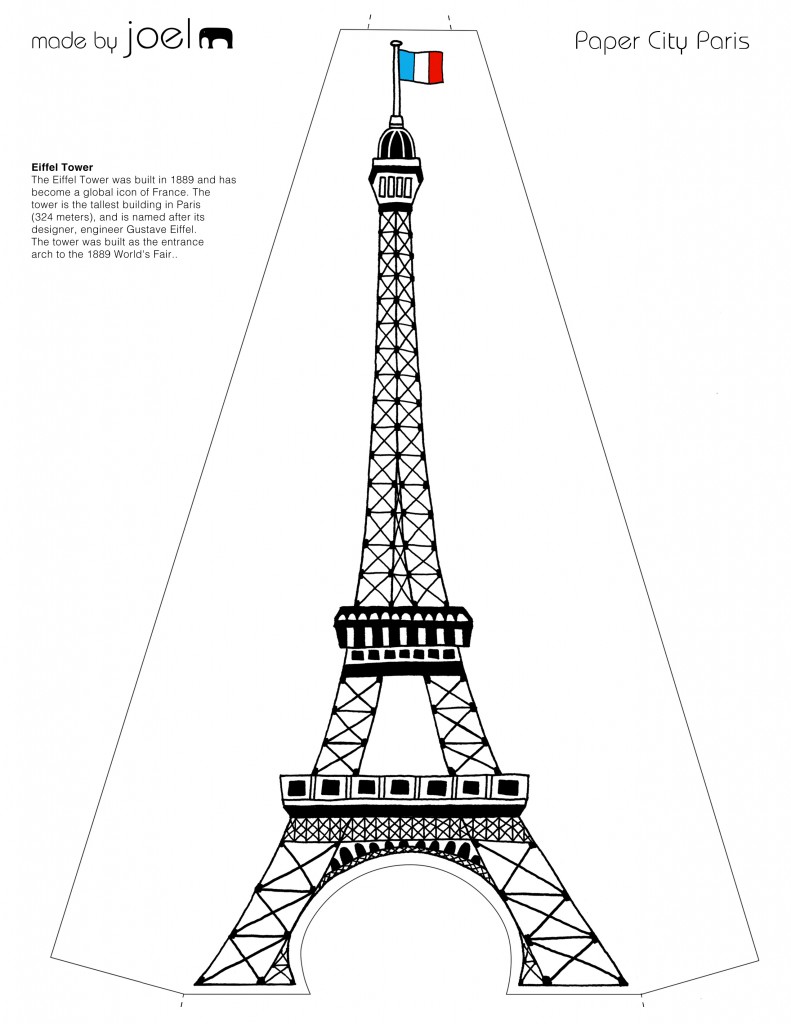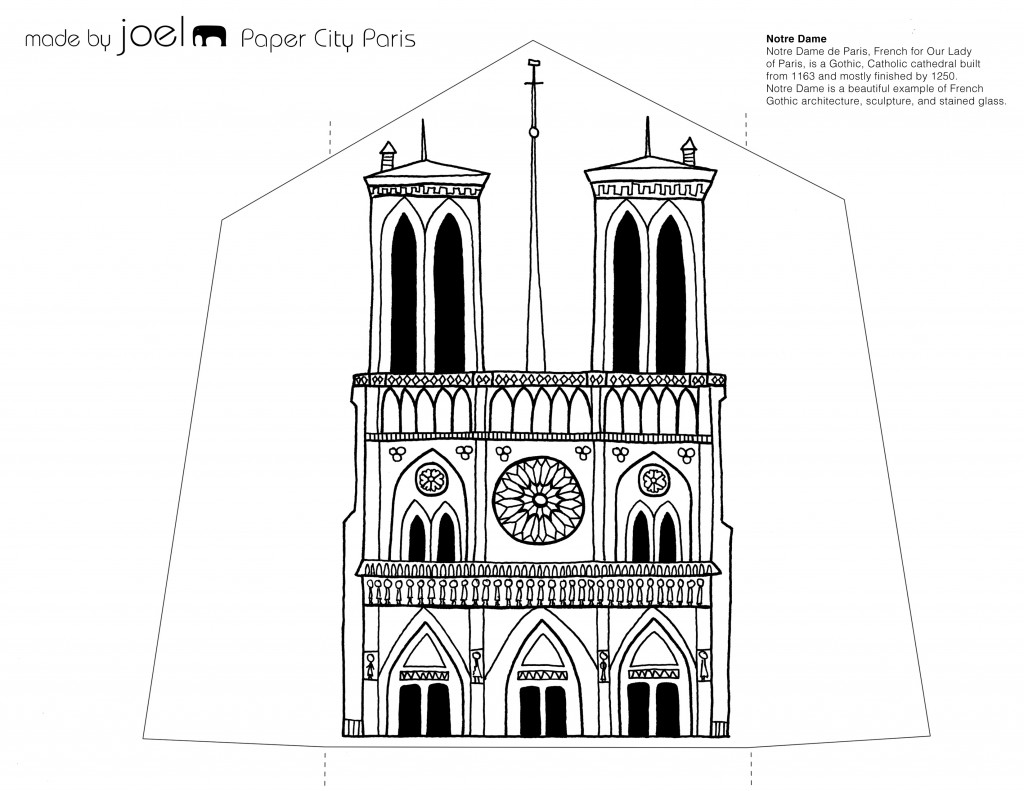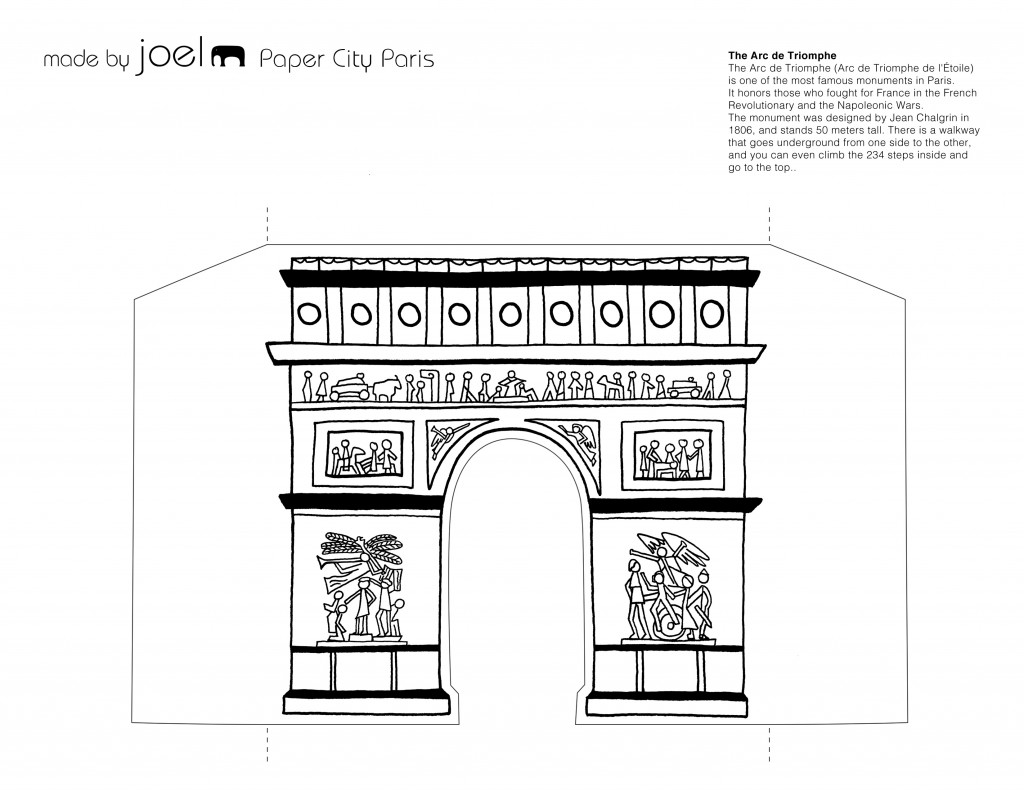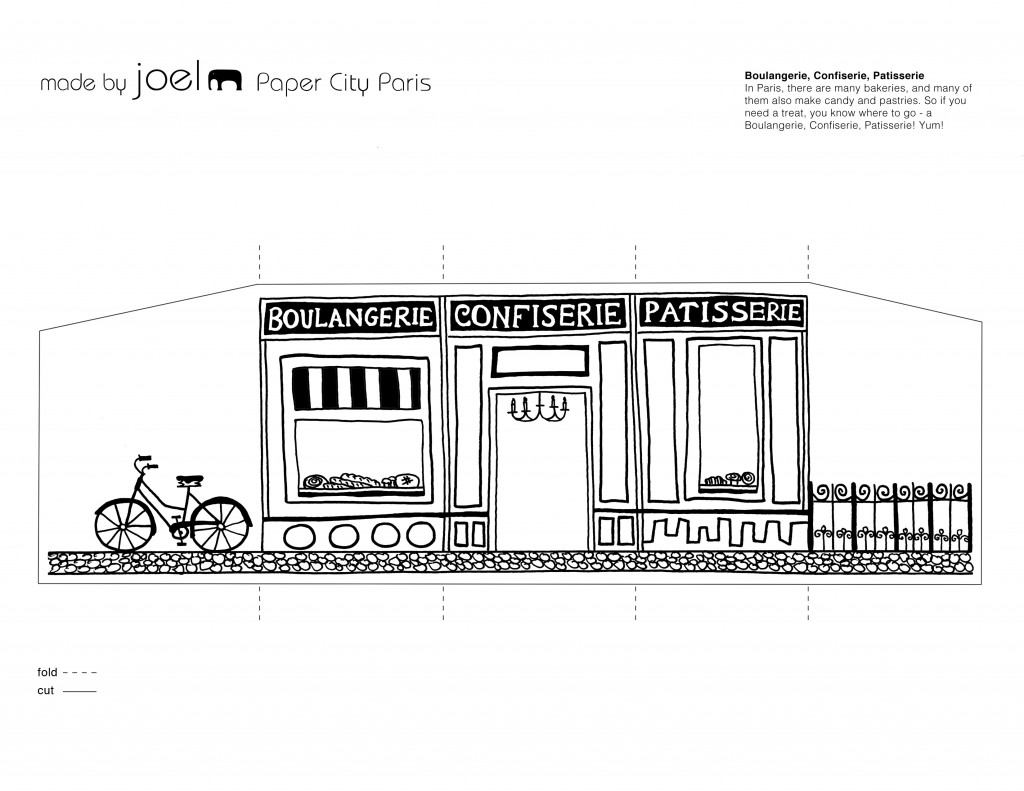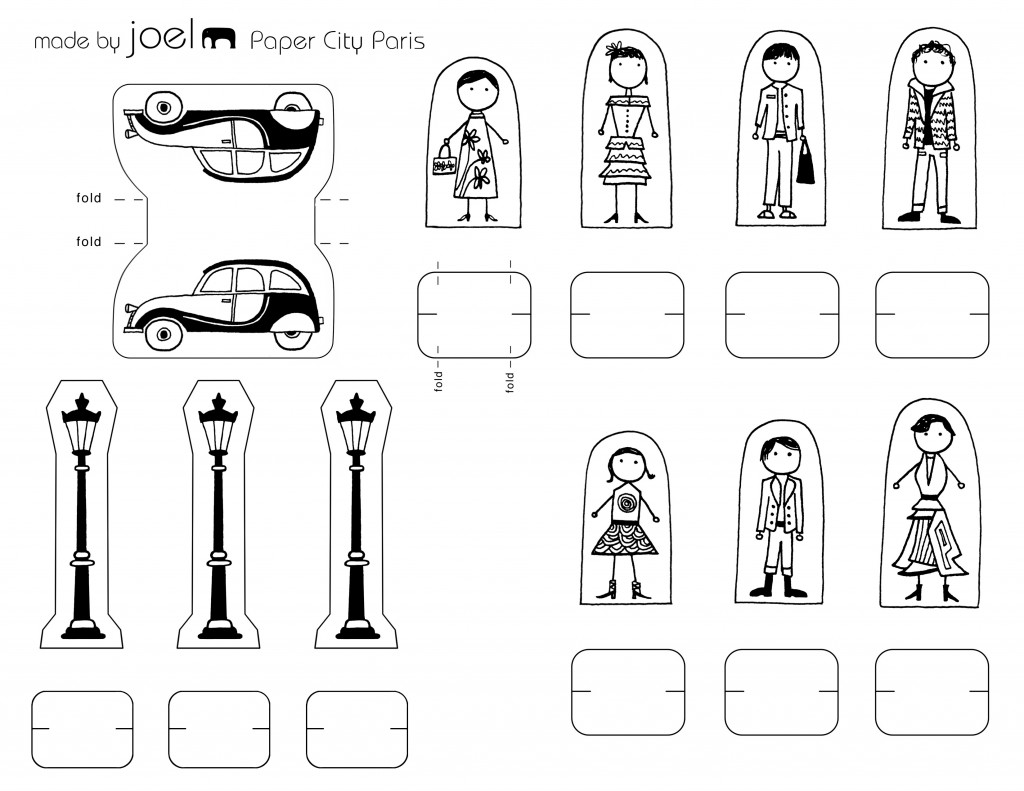 For more Paper City Printout Toys, click here!