Cooking is still one of little E's favorite things to do. We've been getting so much milage out of the miniature kitchen set, that I decided to make a little pizza oven for her. In the last 24 hours I've "eaten" about 50 pizzas. After she puts the pizza in the oven and closes the door, she sometimes turns to me and says, "It's hard to wait daddy." Fortunately felt pizzas bake pretty fast.
It was also very fast to make the toy. Just a few cuts with scissors on the shoebox, some scraps of felt for the pizza, then one more piece of cardboard to cut out the pizza peel. I'll give a few notes with some of the photos below for more instruction details.
Happy baking!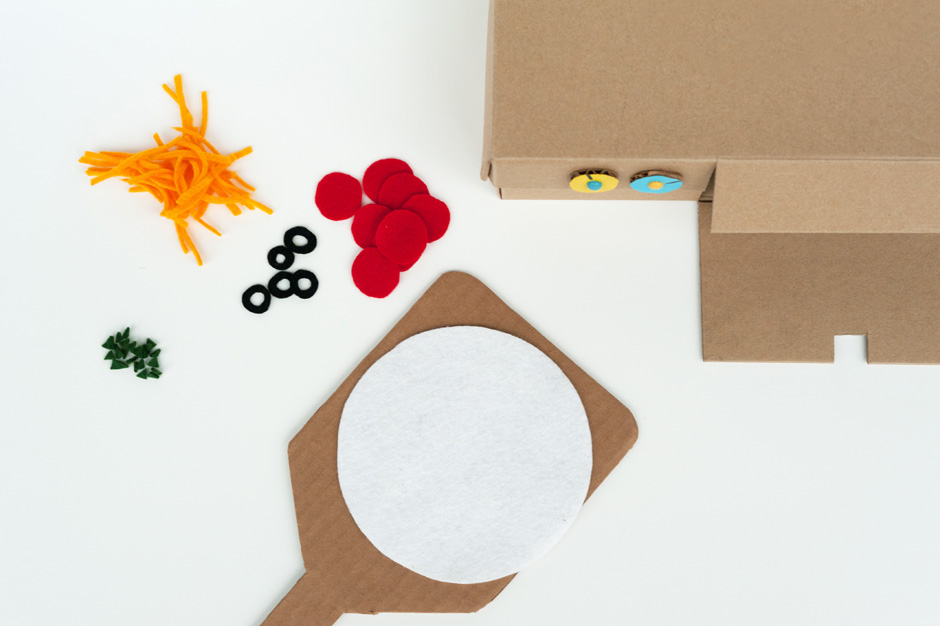 I traced around a bowl on some felt to cut out the pizza circle. I'm going to make a few more too. Then I used more felt for the other ingredients. The cheese is just quickly cut strips of yellow felt as well. My son is planing to create more toppings after school. Nice!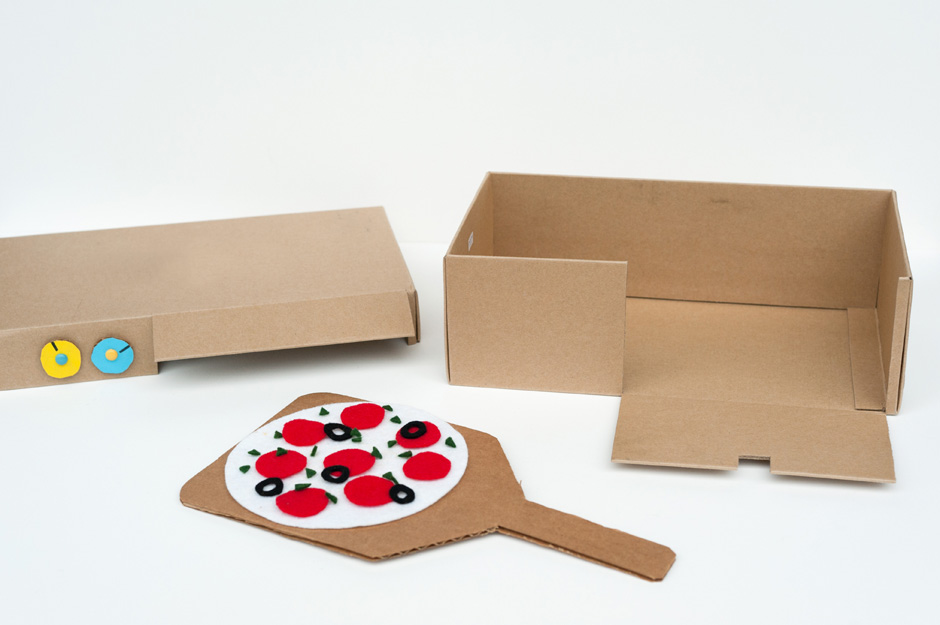 The pizza peel is just cut from a spare cardboard box using scissors. I made it small enough to fit into the box so the whole set can be packed up for travel or storage.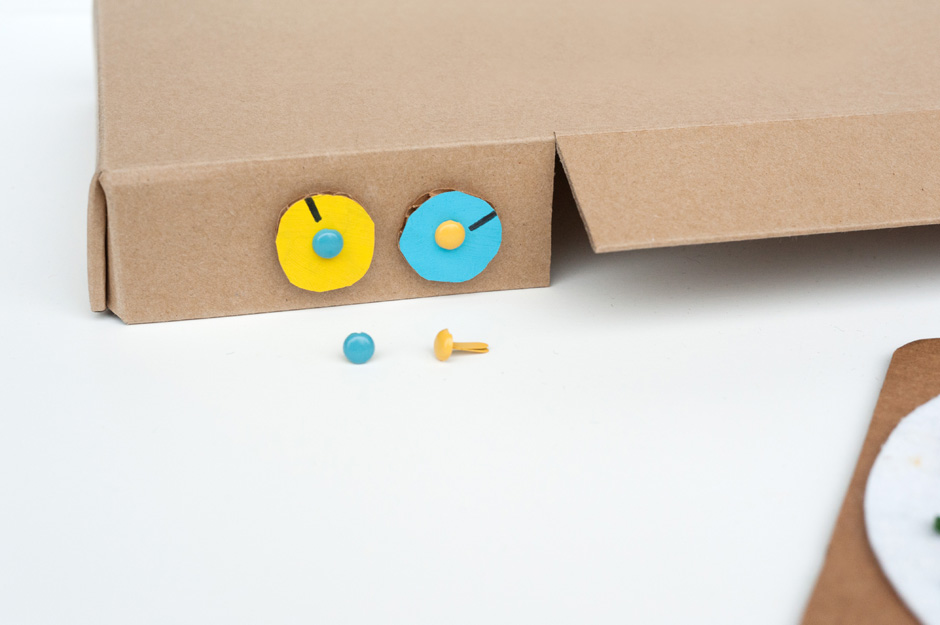 The oven knobs are just two cut out pieces of cardboard. I painted and poked holes in them, then attached them to the box lid using a couple of brads. You could also probably use twisty ties.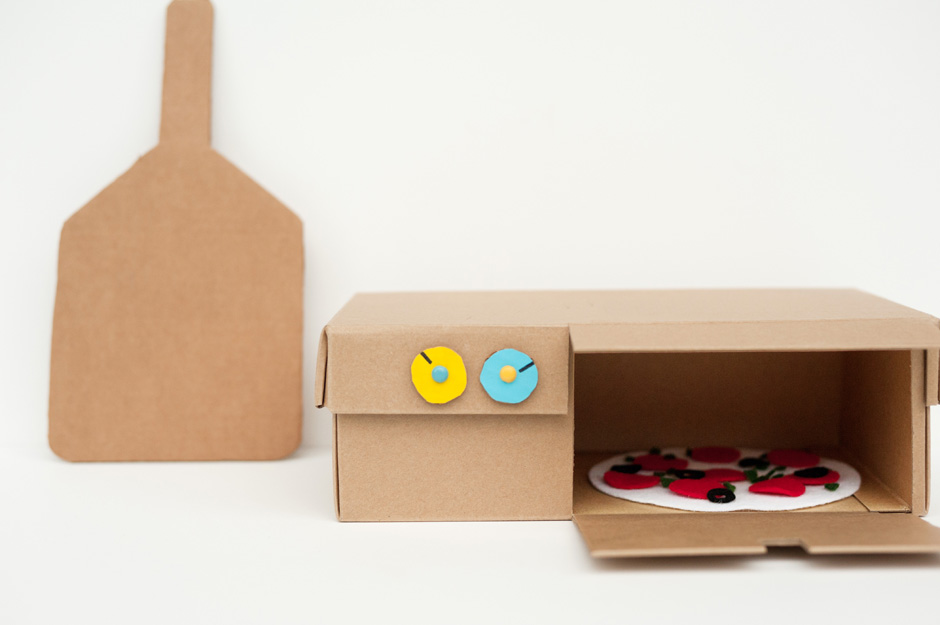 Finished!