I recently got the fun job of designing a Paper City toy set for the Opéra national du Rhin in Strasbourg. They used it in the programs for their Aladdin production so kids could take it home and cut it out.
This set is based on the original (pre-Disney) story in the Tales from the Arabian Nights, so there's a genie of the lamp and a genie of the ring. Also included is the Magician, the princess, and Aladdin!
Happy story telling!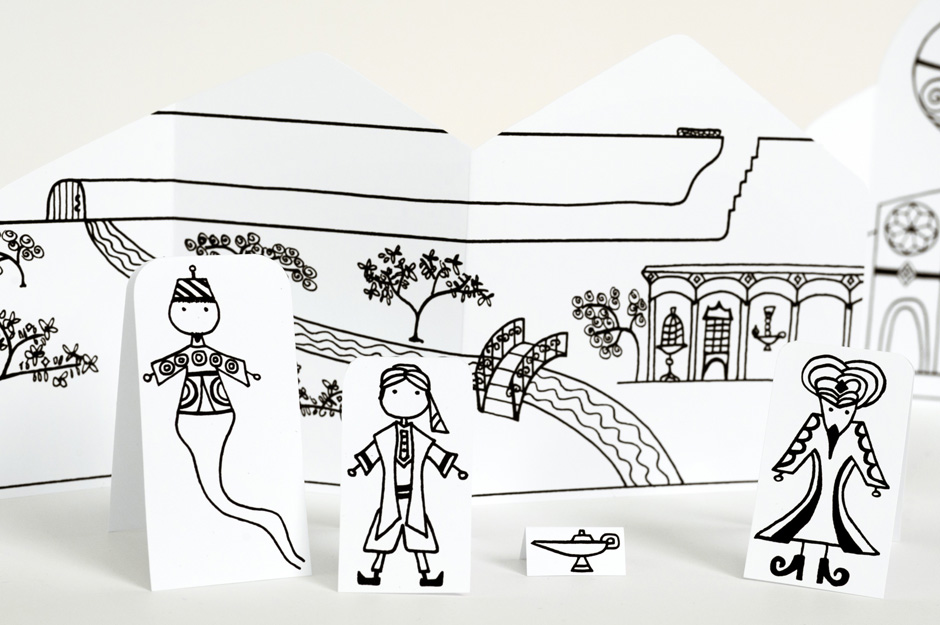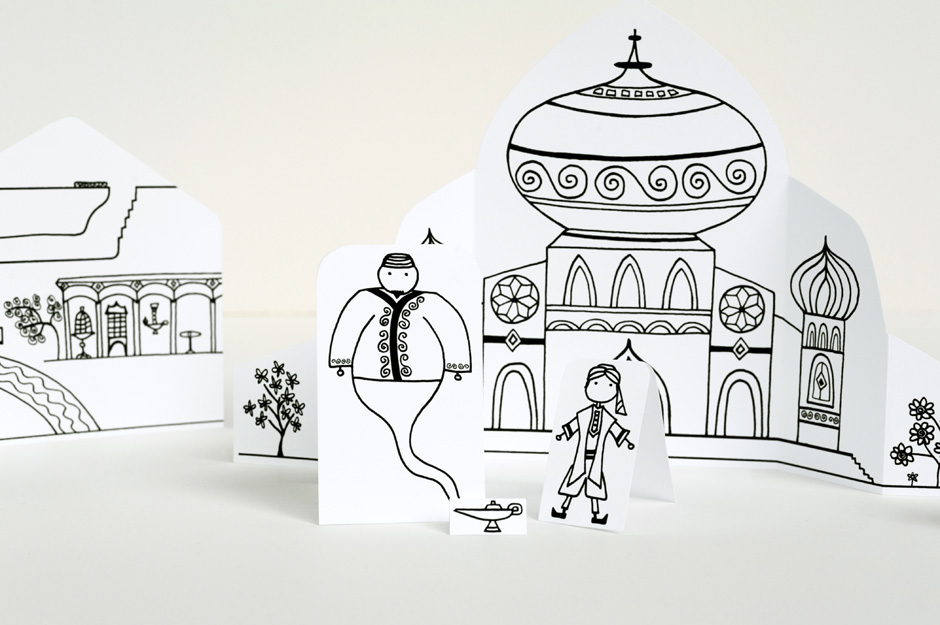 Below is an image of the Opéra national du Rhin. And also an image of the program from the show.
Templates: (Click on the images below, then print.)