We got to spend all of last week at my mom's house. Among the exciting fun with grandchildren, I got to spend some time with my mom too. We made this play mat for little E. I was lucky enough to somehow end up with this very cool strip of fabric from London that my mom bought in the late 60's. It's a fantastic elephant design by Neil Bradburn.
The play mat was really easy to make, because I let my mom do all the sewing. ha. (I figured it was her fabric, and I didn't want to mess it up.) Anyway, it's a big hit. E is really enjoying it. I also think it would be great across the foot of a bed, or even just hanging on the wall. Either way, it will be a fun thing to have around. Thanks mom!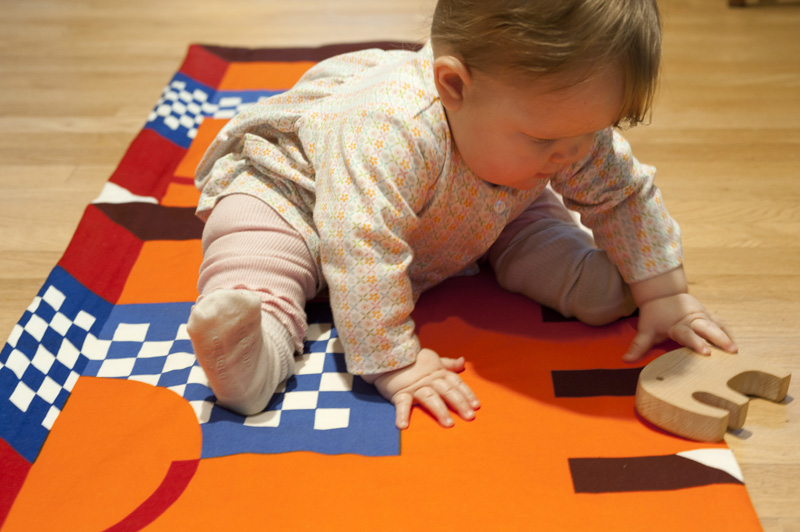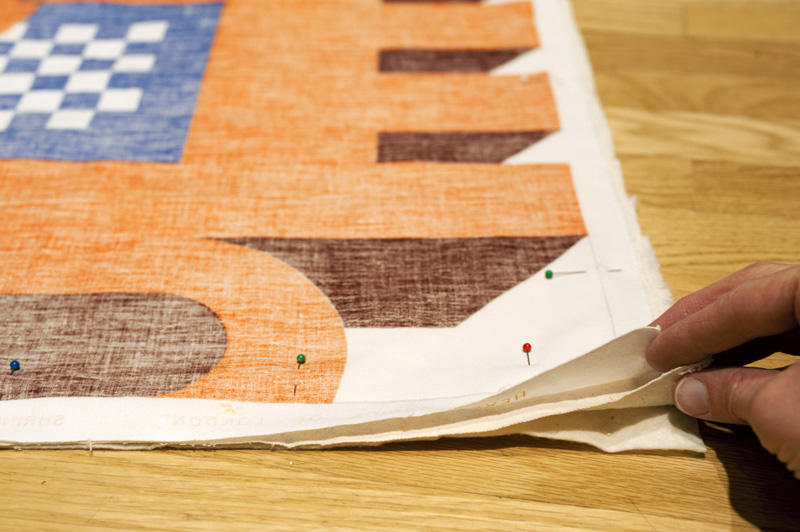 We used some cotton batting to make the mat a bit softer. The printed fabric is face down on top, then the back panel of fabric is face up under that. And the batting is on the bottom. Then we (I mean my mom), sewed around the edges, leaving some un-sewn, so it could be turned right-side out. I also learned about the trick of cutting the corners a bit, so they turn out more square. (See photo below.)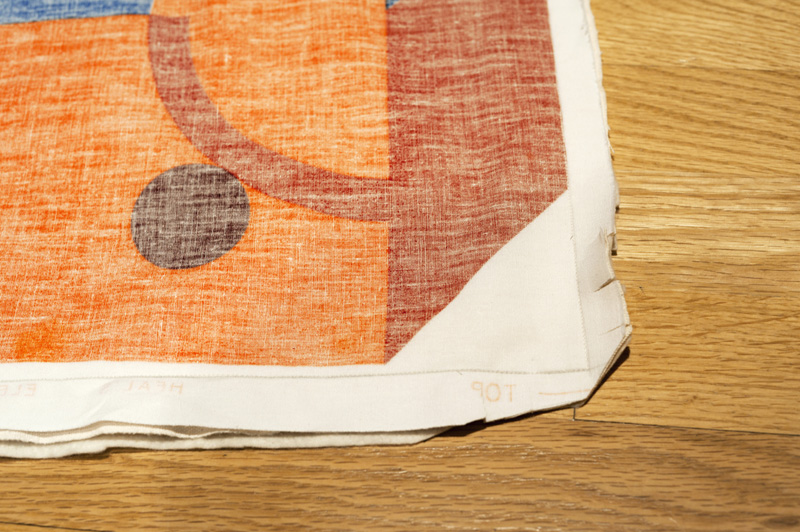 Here is a shot of me and my camera assistant. Nice!