I've been so busy for the last two weeks, I haven't had time to make many new crafts, so we printed out the Paper City style trick-or-treat scene from last year. The fall leaves were so nice in our yard today, the kids took the paper people outside to practice up on their trick-or-treat lines. So if you want a little Halloween project, feel free to print out the PDF template below. Happy October!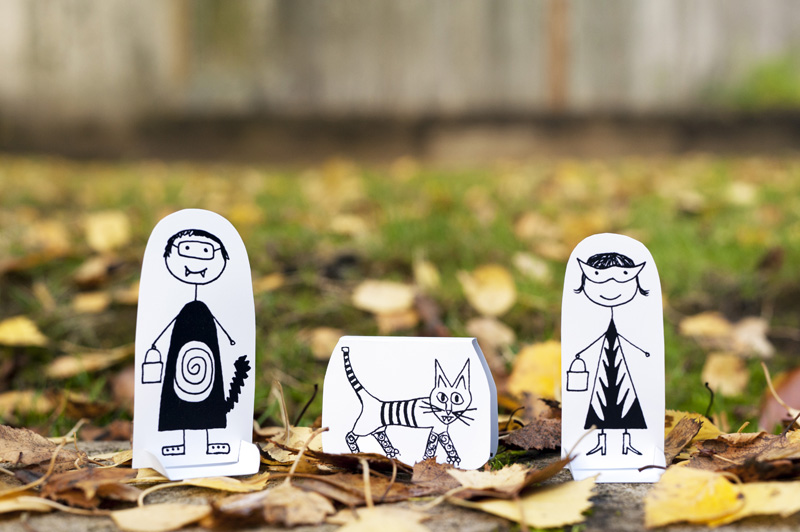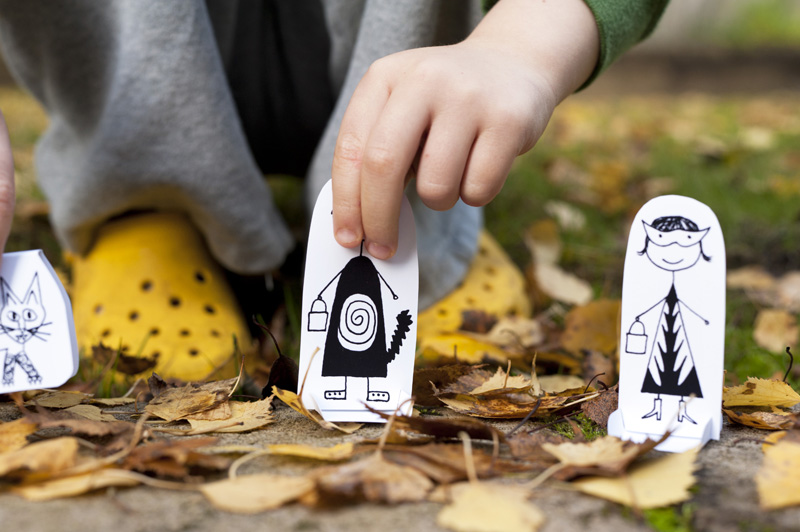 Template: Click on the image below, then print.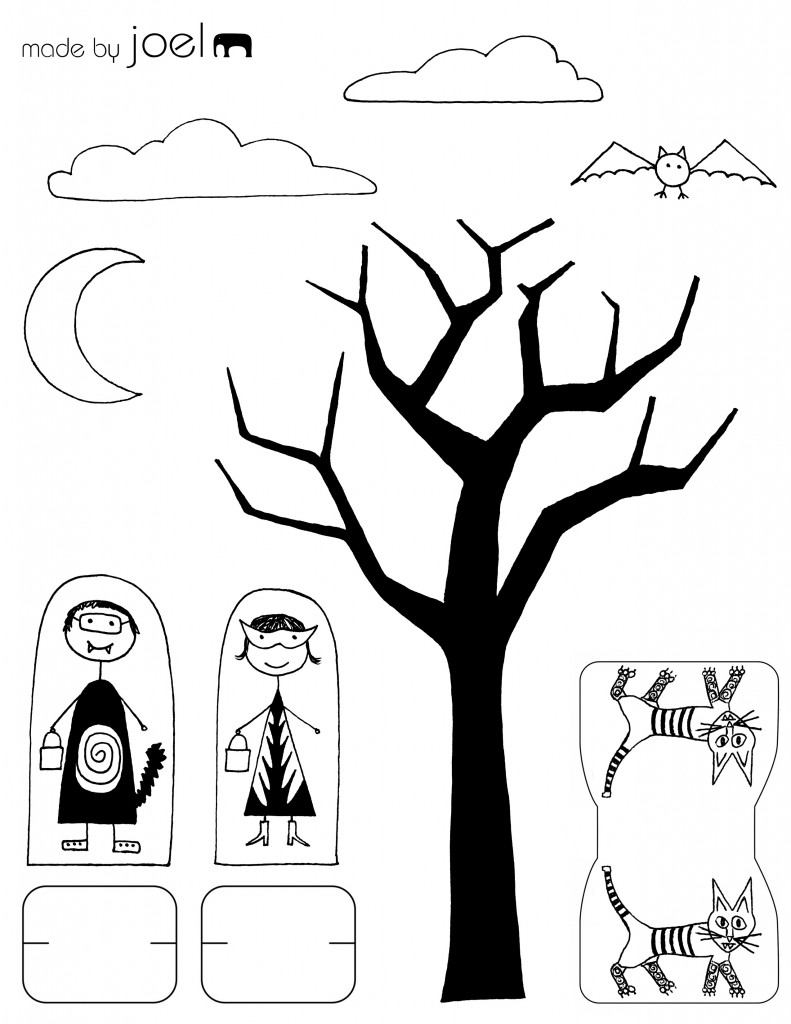 Click here for simple instructions on how to make a little Halloween Box Scene with your printout.