Got back late last night from the whirlwind trip to NYC. In case you're as curious as I was about what it would be like at the Martha Stewart Show, here are a few photos from yesterday.
My Editor for Made to Play, Jennifer Urban-Brown, and my publicist, Jennifer Campaniolo, came in from Boston. Here we are, about to go into the studio.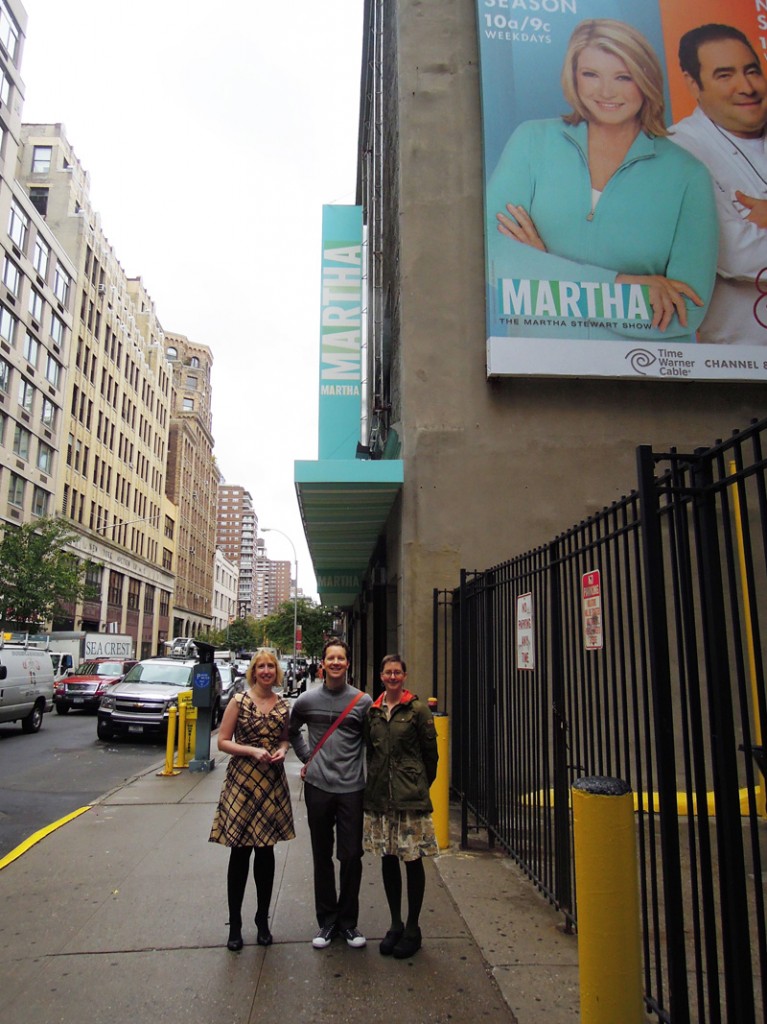 Here's a shot of part of the set once we were inside.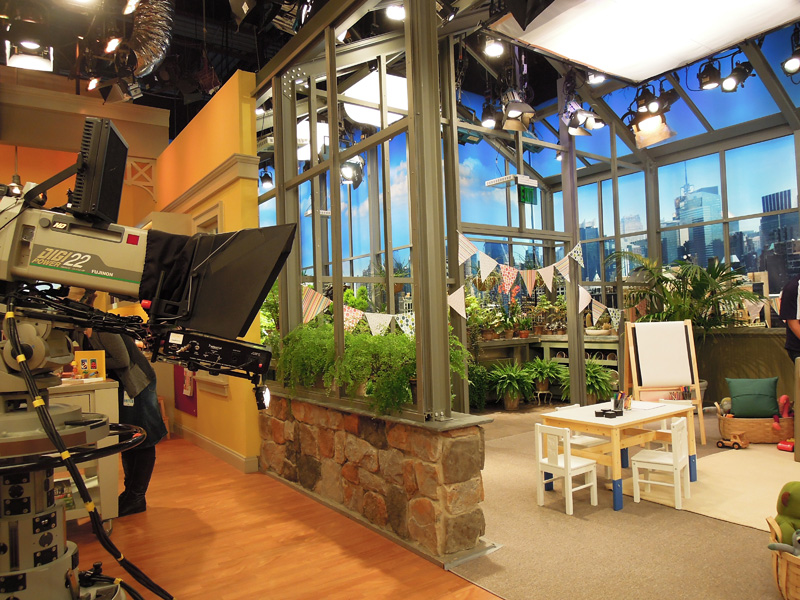 The craft we did from Made to Play was the Scrap Wood Dollhouse and furniture. Here I am with producer, Lenore Welby, as she acts the part of Martha for a practice run, while the cameras figure out their shots and she gives me last-minute coaching. (Lenore is awesome.)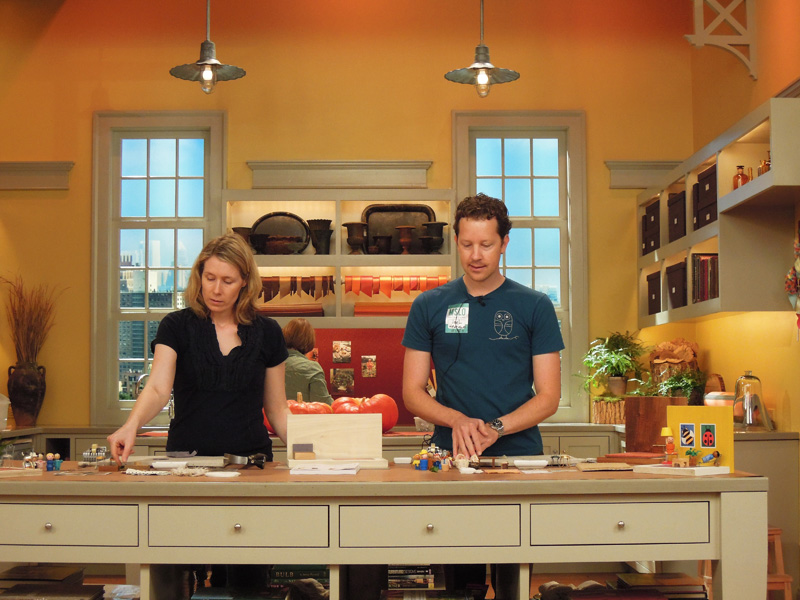 After practice, I got to have make-up. Nice!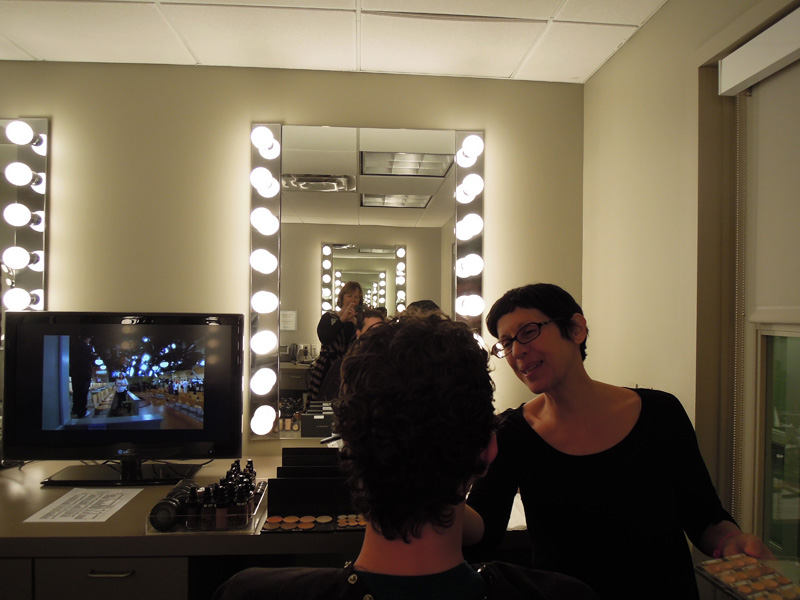 Then finally, when it was time, they led me to the side entrance of the show-in-progress, during a commercial break, and took my place behind the craft table. Then I finally got to meet Martha in person. She walked over to me and we got to talk for about 20 seconds, then started taping. It was a fascinating mix of playing, concentrating on what I was supposed to do, reacting to surprises, and trying to pay attention to cue cards being waved near the floor five feet in front of us. It went by very fast. Afterwards, I got to chat with Martha for another 20 seconds or so. She was super cool and very nice. Then someone with a huge camera took our picture together, and I was pretty much done.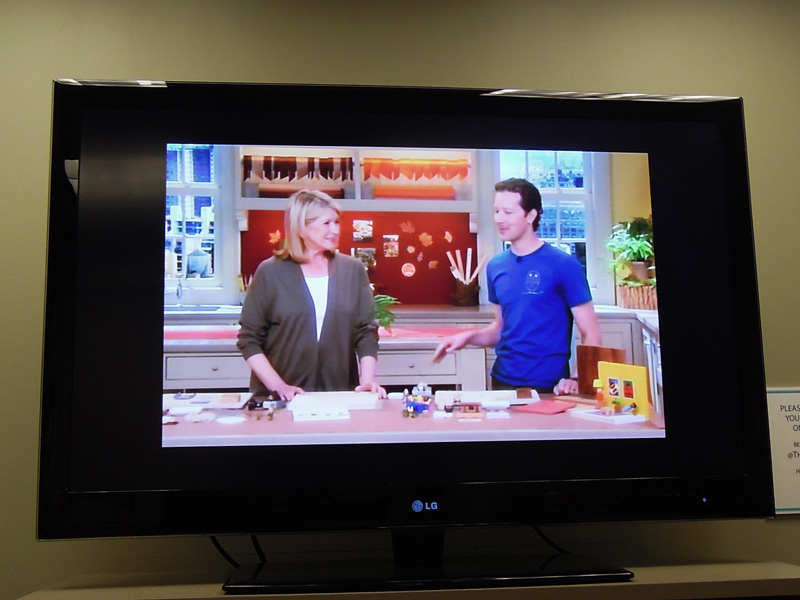 Once I packed up all of my dollhouses and furniture, (I got to keep the dollhouse Martha made, too!) and said goodbye to everyone, we headed to the airport for the night flight back home.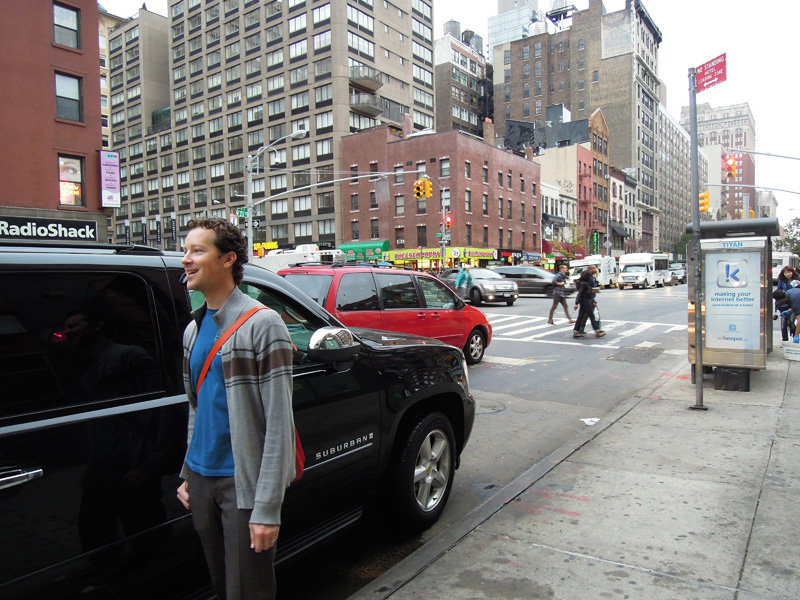 If you want to tune in to the show, the air date is November 29, 2011. The entire episode was an at-home dad special, so there were 90 dads and 100 kids in the audience, which was totally great!
Special thanks to my mom for coming along with me on the trip, and for taking all of these photos!
UPDATE: If you'd like to watch my segment on the show, you can watch it here.