The beautiful alex and alexa store from London recently asked me to design a Halloween craft to repurpose their great packaging boxes.  I decided to create a Paper City style trick-or-treat scene for them.  They were really fun to make!
If you want to make one yourself, you can use any box you'd like.  Then print out the template below and string them up with tape and thread. Happy trick-or-treating!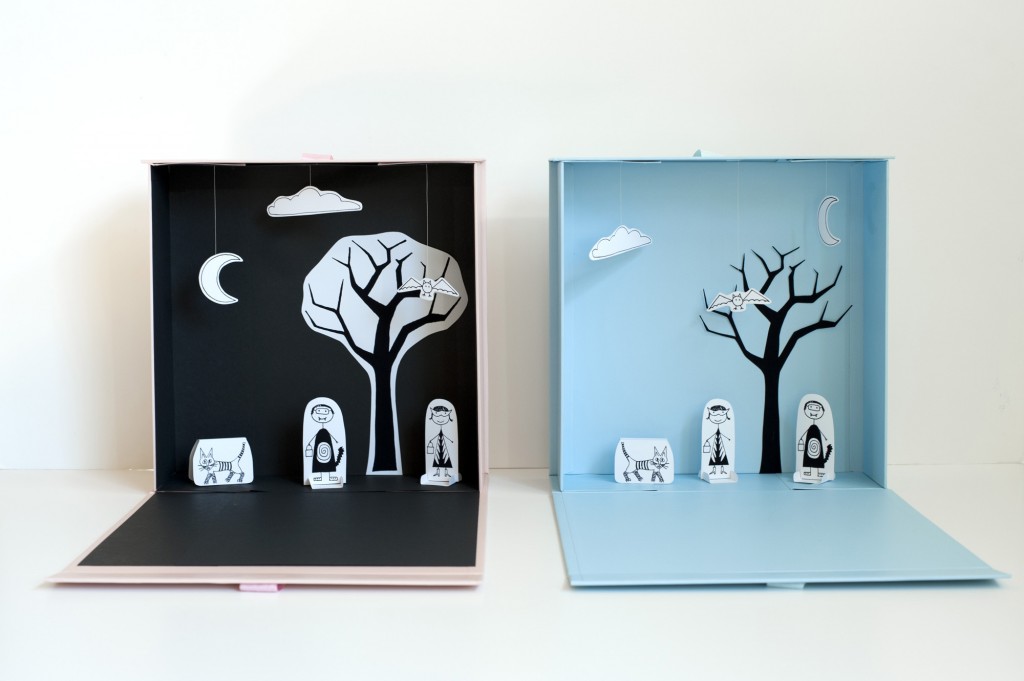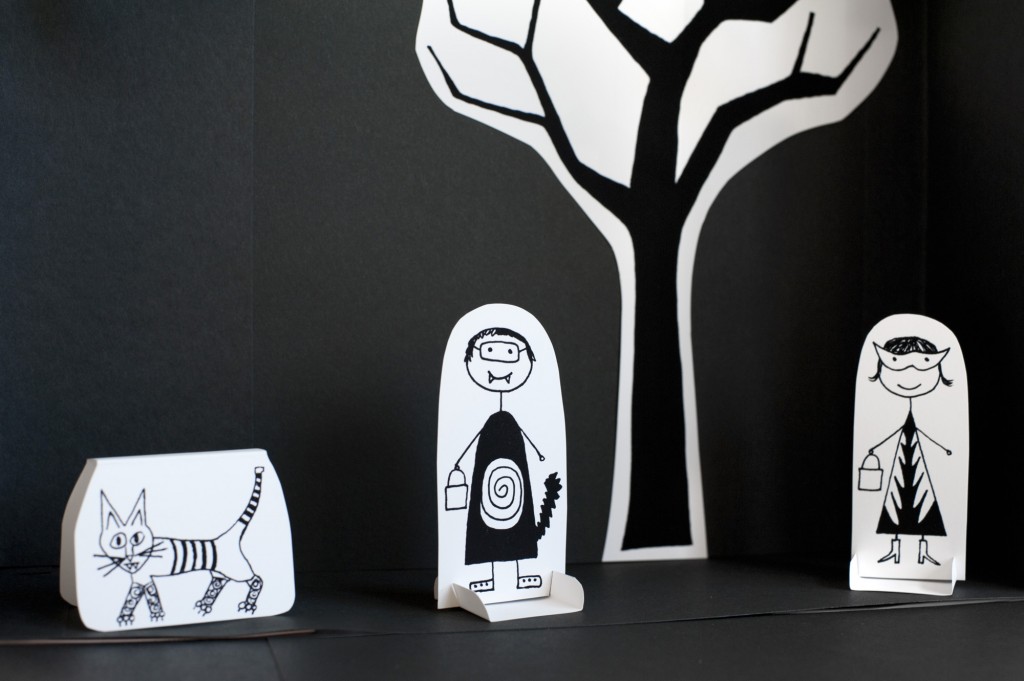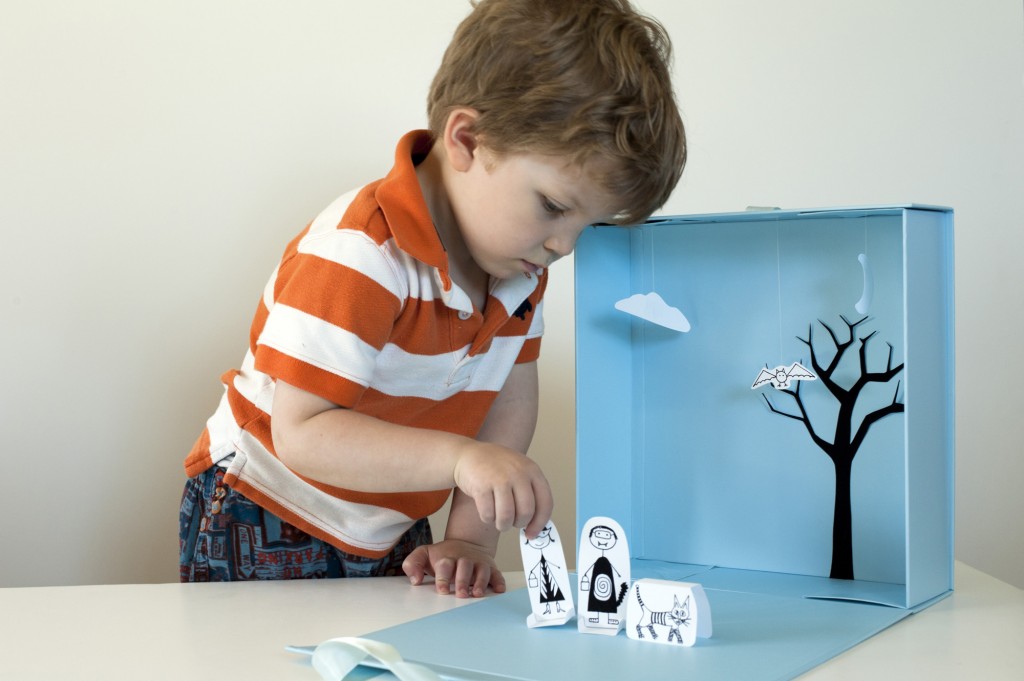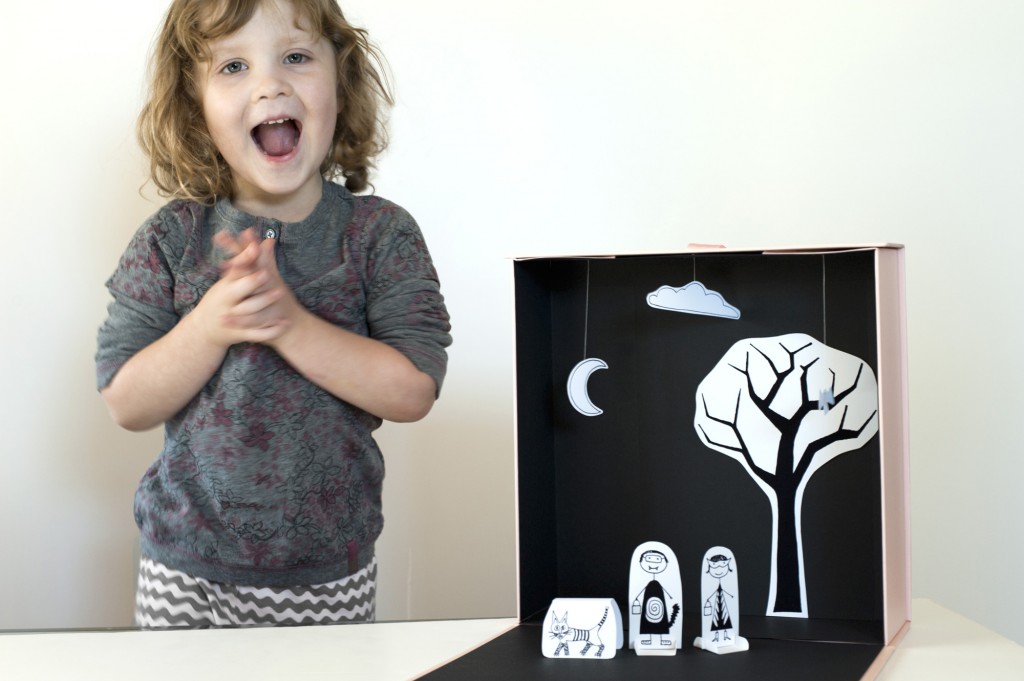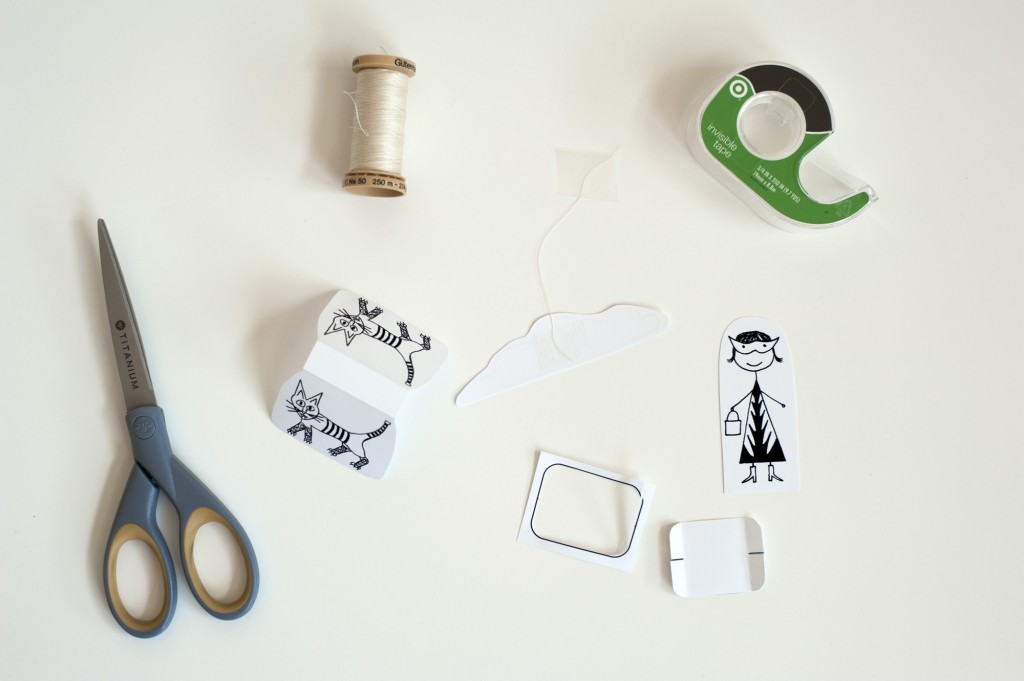 Click on the template below, then print.