When the twins were one month old I made them a mobile like this and hung it over their crib.  Looking at it was my daughter's favorite activity for almost 6 months.  The contrasting black and white shapes are perfect for infants' undeveloped vision.  It's also very simple to make, using only cardboard, paper and some thread.  At the bottom of this post is a template that you may download and print, or you can design your own black and white shapes.
Update: Someone over at the Made by Joel Facebook Page, uploaded a photo where they attached the printed squares to a tree branch, like I did on the Nature Mobile. A very easy, and beautiful solution! Nice one!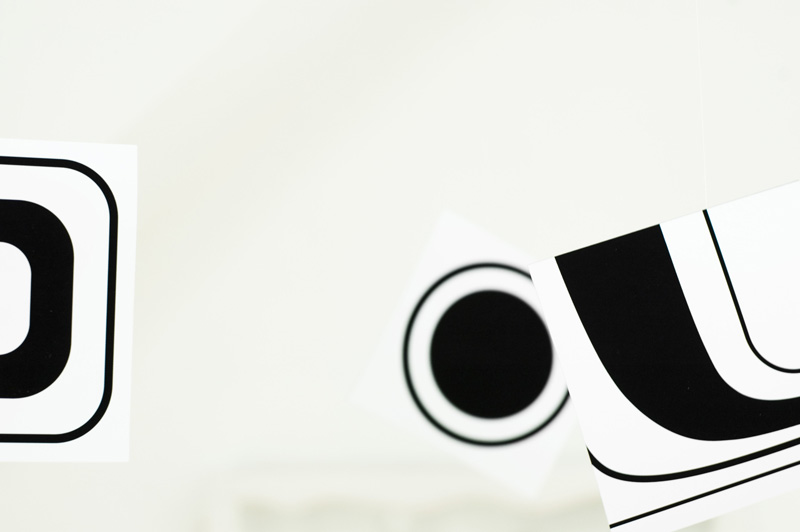 This is how you can make one:
– Cut two strips of cardboard about 14 inches long. (I used illustration board and painted it red, but any cardboard will work.) Then lay them in a cross and use some double sided tape (or glue) and stick them together.
– Print the template and cut out the mobile shapes.
– Cut 4 pieces of thread, about 9 inches long each.
– Tape the strands of thread to the ends of the mobile arms. Just lay the string on top of the arm and stick tape on it, then fold the tape under.
– Next mark the center on the back of each mobile piece and tape the other end of the thread onto it so that the thread attaches near the center.
– Take another length of thread (about 12 inches) and tie each end to the cardboard stick that's on the bottom. (See photo.)
– Now tie one long piece of thread onto the loop you just made, and attach the other end to the ceiling. You can use masking tape to attach it because it's so lightweight, or you can use a small hook.
– Once you have it hung, you can adjust the balance by sliding the threads around where you tied the knots so that it hangs level.
That's it!  Hang it so that the baby can see it while lying down.  When it spins around, they really start to track with their vision.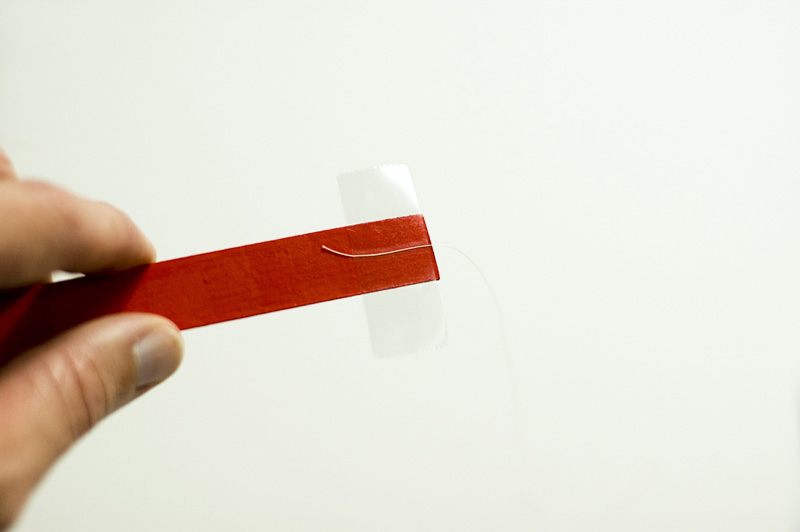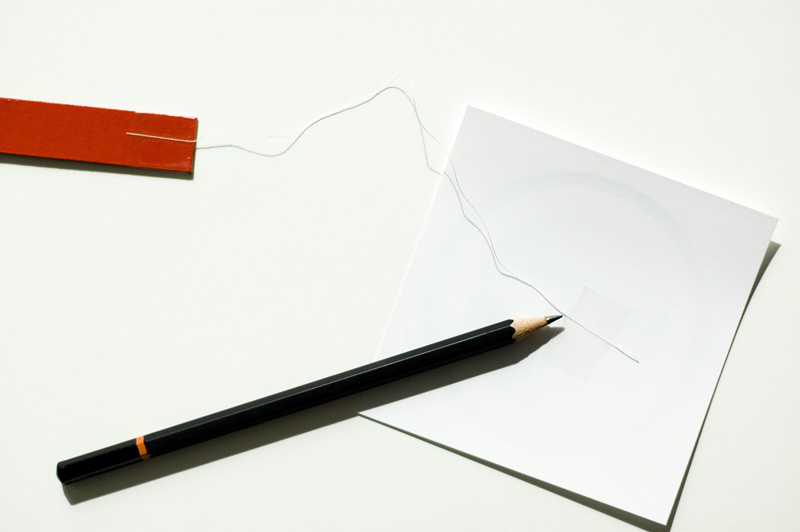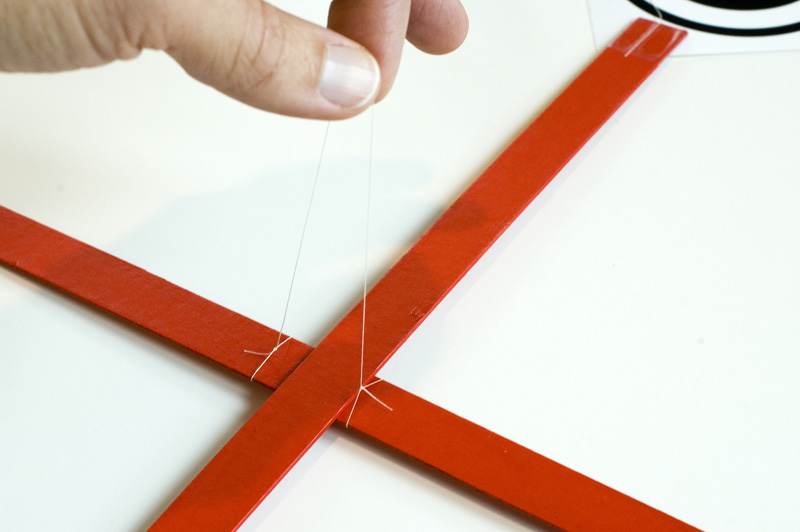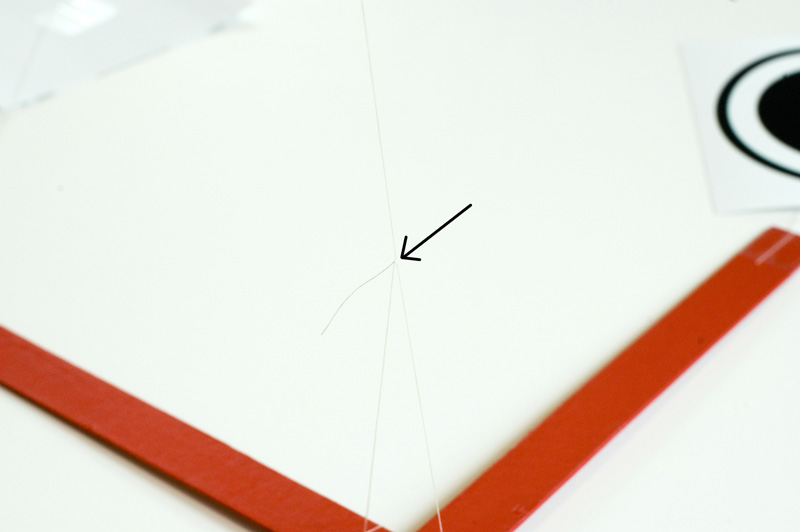 Template: Click on the image below, then print.