I was drawing these little people on the train to Seattle last Saturday (to see the Alexander Calder Exhibit), and thought it would be amusing to turn them into little paper dolls. So I sketched some buildings for them and made a happy little paper city. Yes, you can join in on the fun. There is a template you can download and print below. It might also be nice to color them.
Update: To see more Paper City Toys, click here!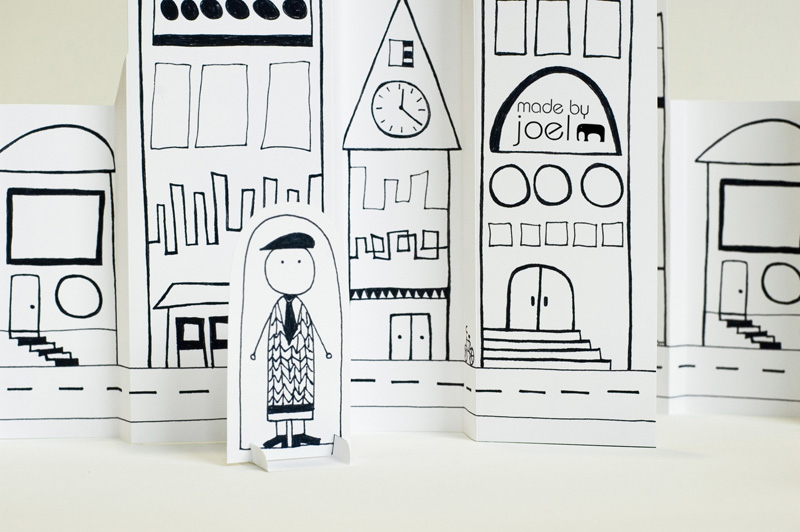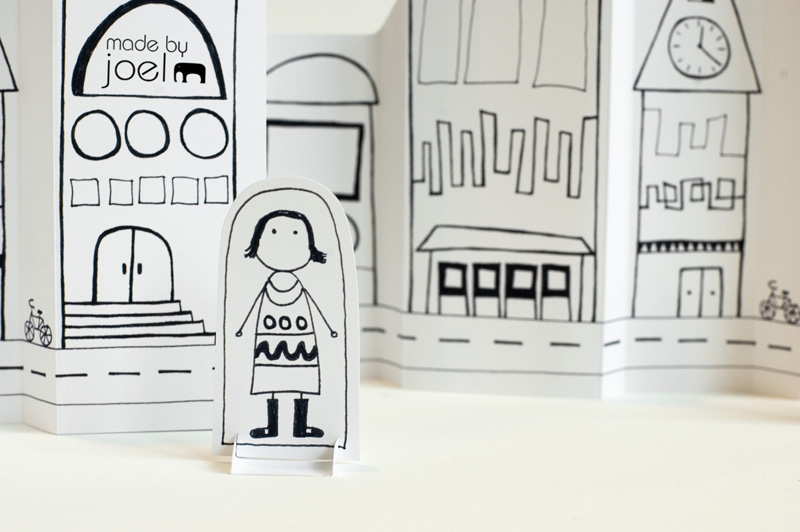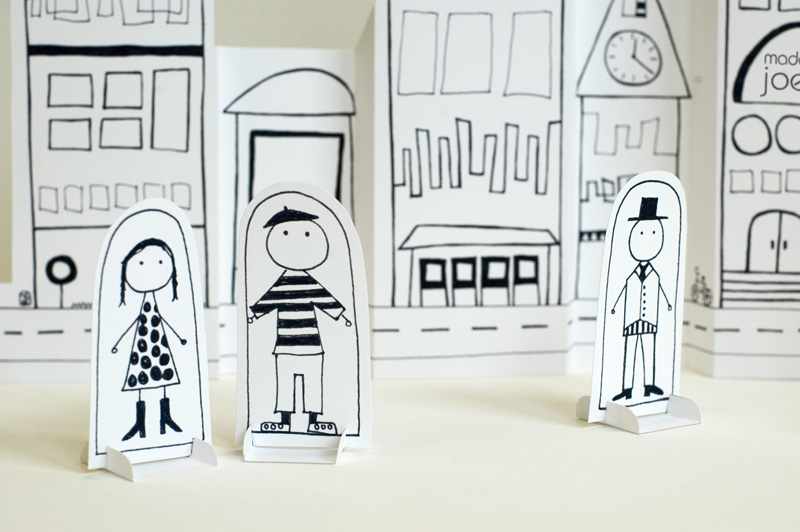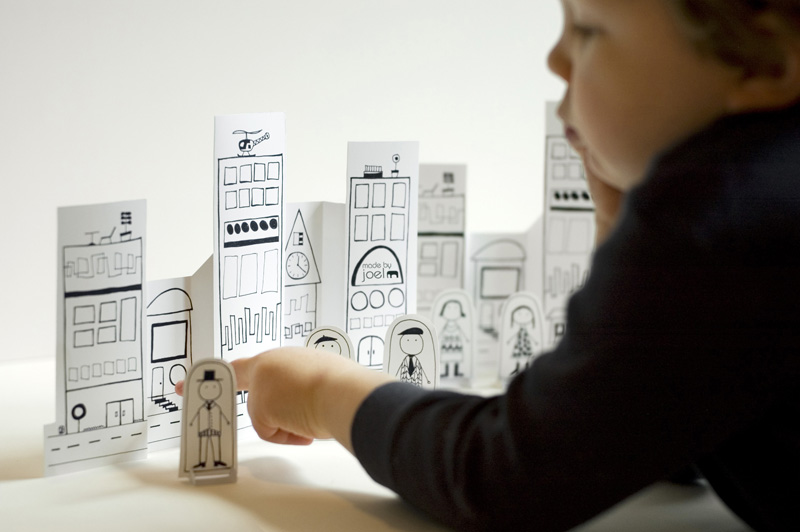 Click on the templates below, then print. Fold along the dotted lines first, then cut along the thin solid lines across the top and bottom. In the photos above, I printed out two cityscapes. For the people, I thought it looked best to leave some white around the edges when cutting. I printed on a matte photo paper.