While reading the December issue of Art Forum Magazine, I came across a brilliant Damián Ortega sculpture made of tortillas.  Of course I immediately wished I could play with them.  So I scanned some recent collage circles I'd made, printed them out, and made these building discs.  It's surprisingly tricky to build with them, but amazingly addicting.  If you have older kids, they will definitely be challenged.  Jack and Tess are having a great time with them too, but their structures are much more simple.
If you'd like to make some, you can download and print out my template at the bottom.  My photo paper wasn't very thick, so I used a glue stick to glue a sheet of yellow construction paper on the back.  Then after it dried I cut them out with scissors.  They are surprisingly sturdy with the extra paper on the back.  I think they'll last quite a while.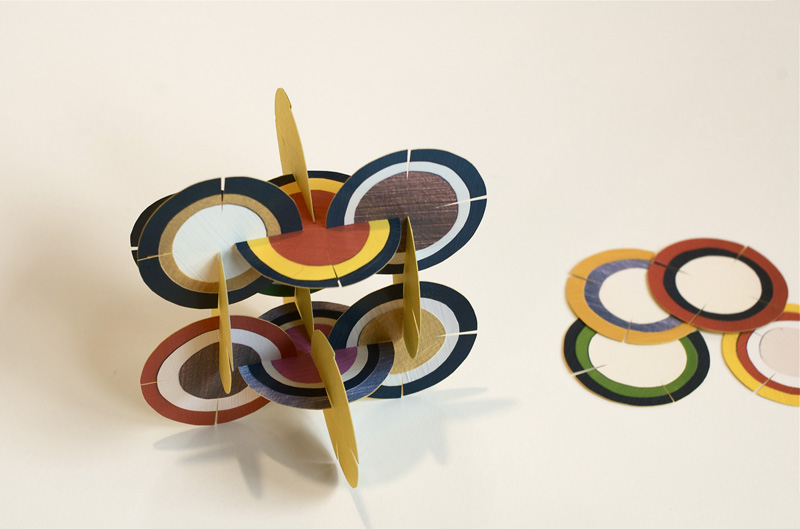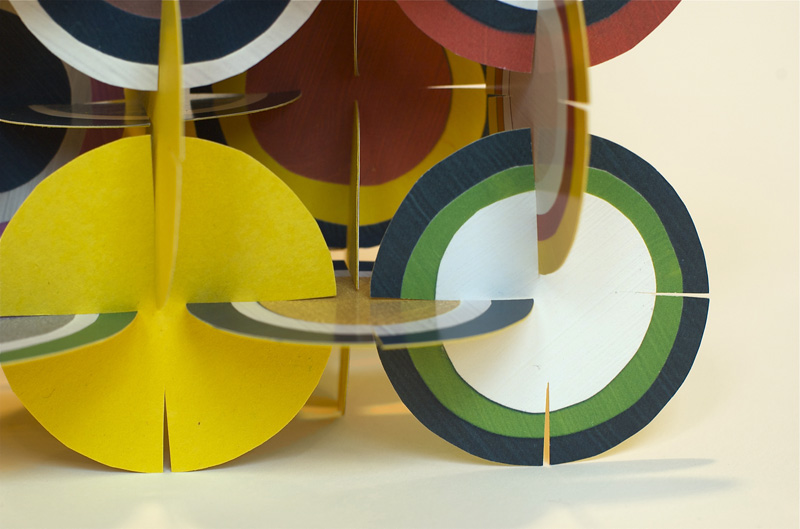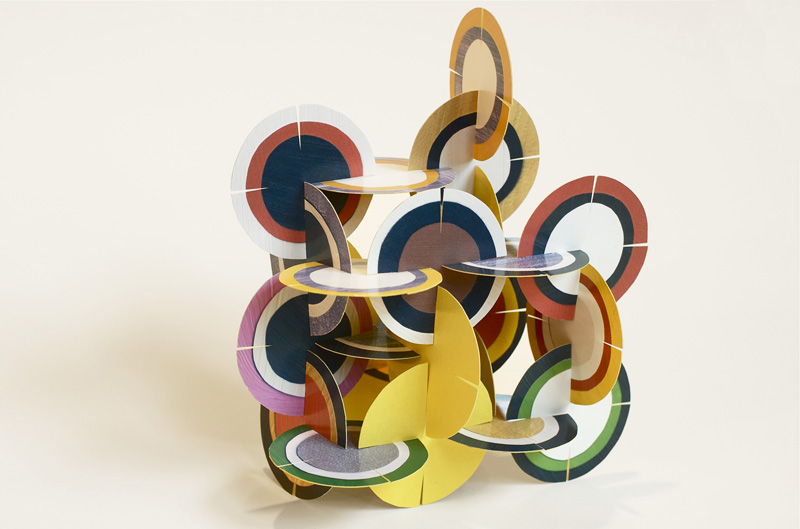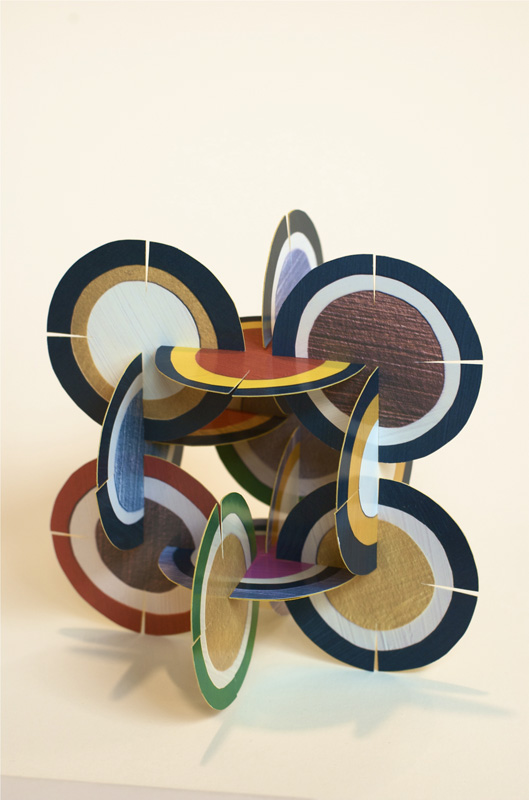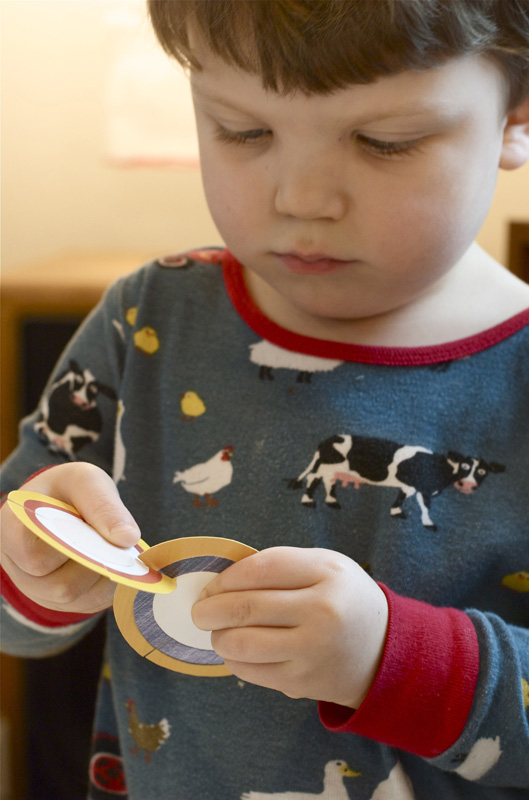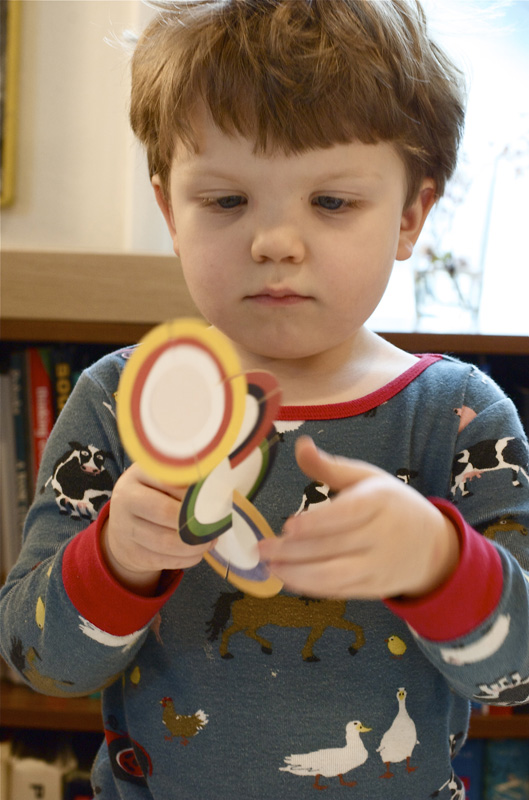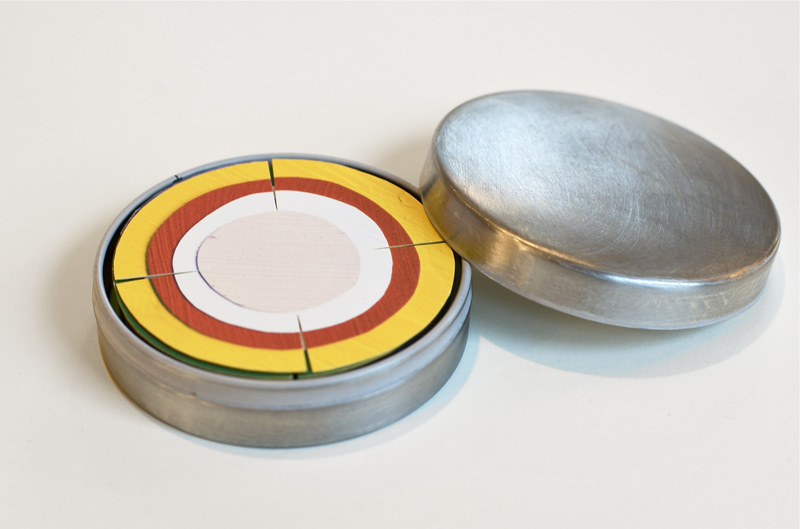 I also took some sandpaper to an old circular candy tin, and they fit in there perfectly. I'll definitely take them next time we go to a restaurant.
Templates: (Click on each images below, then print.)