Today I made a little cowboy scene out of paper.  Similar to the paper animals I made before.  These are made from painted paper that I use for my collages, but any paper will do.  I also used a black and silver pen to draw on them.  I like toys like these because they flatten and you can take them on the go, to restaurants or the doctor' office.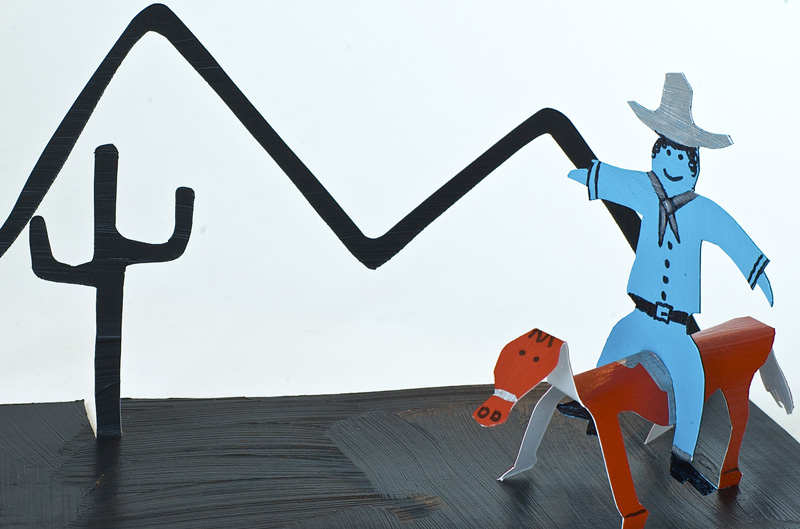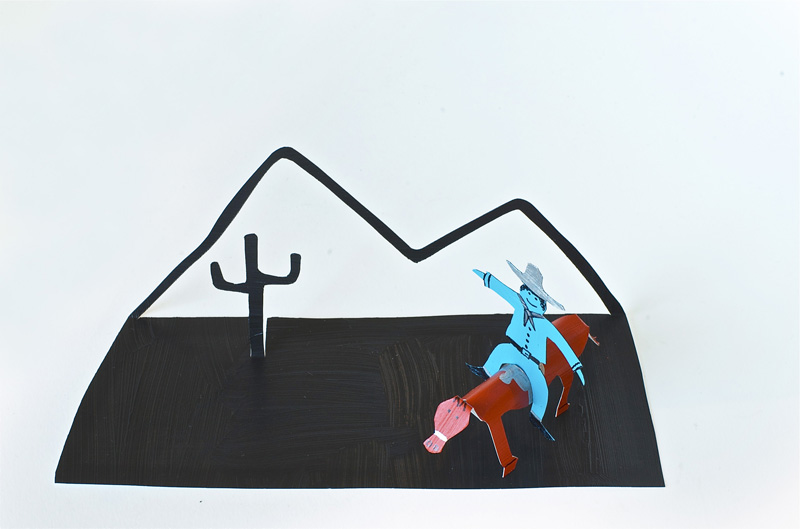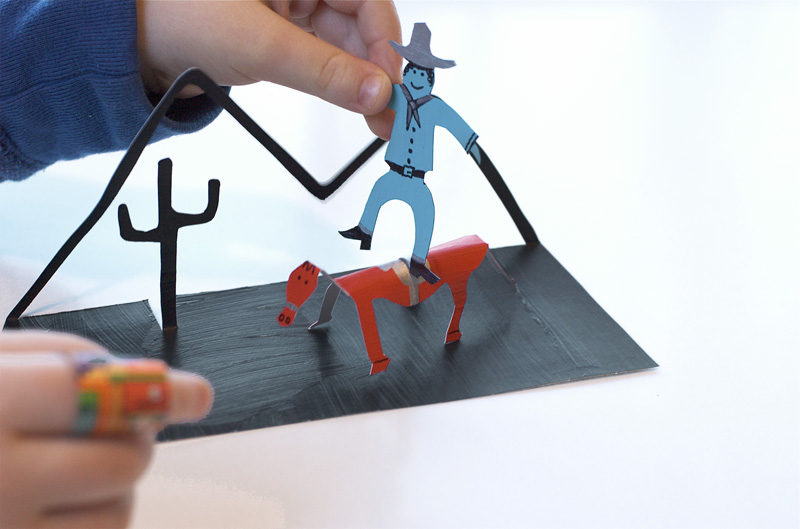 Here are the pieces flattened. If you'd like, you can click the image below to get a large version to use as a template or to print and cut out. I used an X-Acto knife because the kids were napping, but scissors will work fine.  Also, I cut a notch in the horses saddle for the cowboy to slide into.
Template: Click on the image below, then print.