We've been spending time outside in our playhouse lately, and I realized I've never posted pictures of it on this blog.  Some of you might have seen it in my Daddy Story on Bloesem Kids.  Last fall I decided to utilize the strip of cement behind our garage and fit a playhouse to that space.  I tried to keep the design as simple as possible and used all non toxic paint and varnish.  I'd never built anything this large before, but it was pretty fun and economical.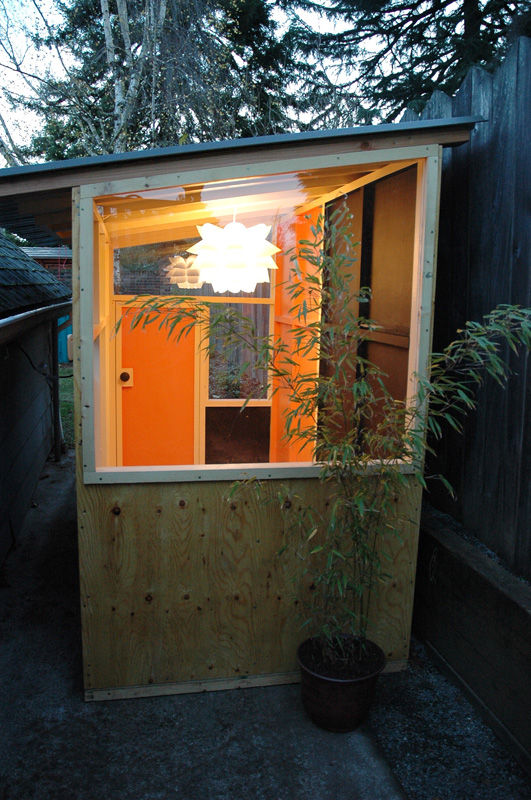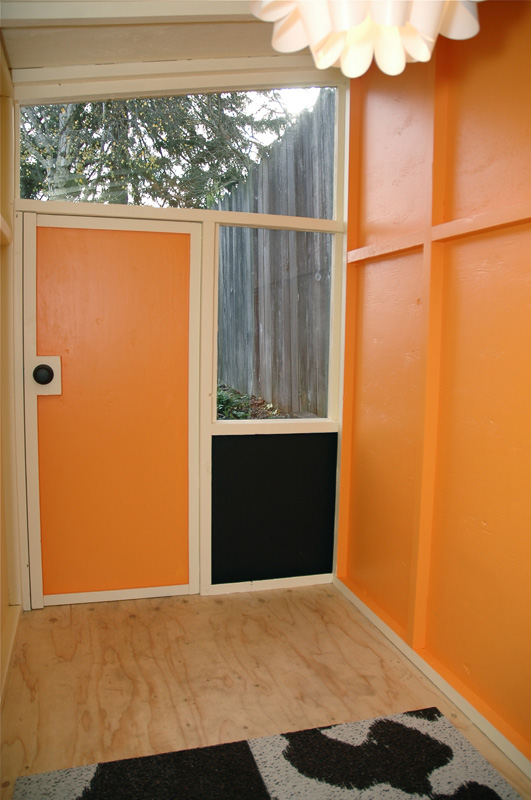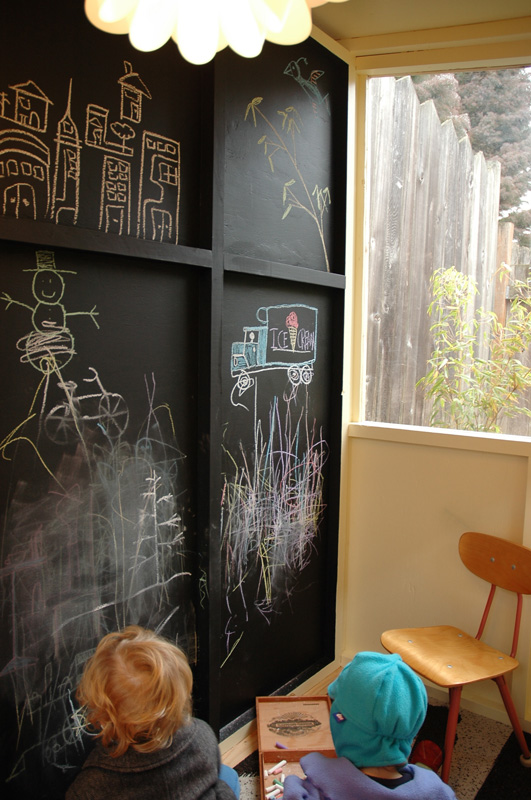 I painted one of the walls with chalkboard paint. Which has turned out to be one of the best features so far. The kids love drawing in there.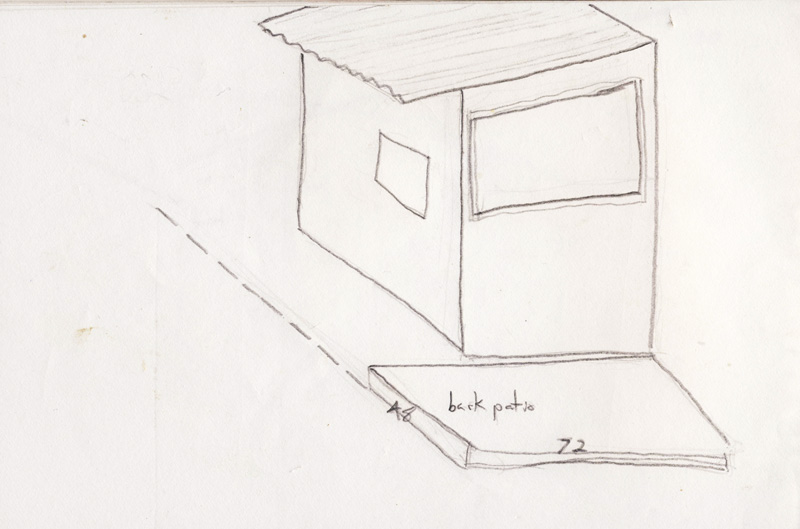 Above is one of my high tech blueprints.