I recently finished a unicycle embroidered shirt. And some of you on the Facebook page requested a template. So here it is!
If you've never done embroidery before, here is a simple tutorial. It's fast and fun!
Happy stitching!
Click on the image below, then print.
(Note – I used almost all backstitch for this project. Also, the size of the design on my shirt was 9X12 inches, which a little larger than the printable.)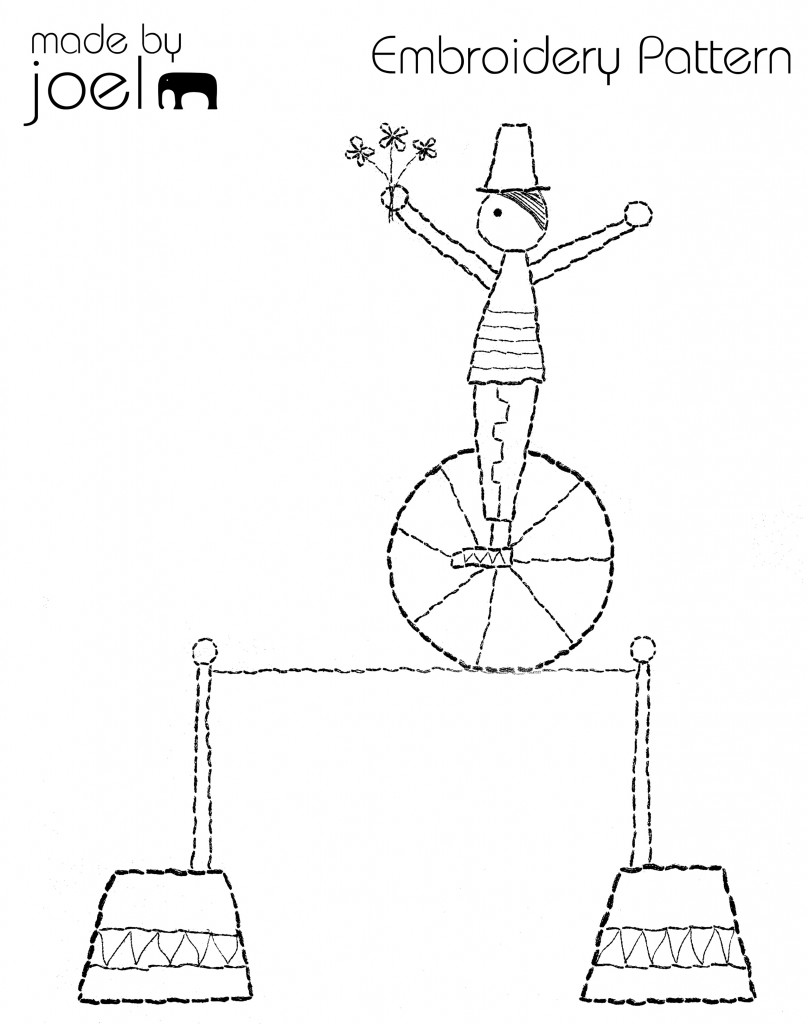 If you want a closer look at the actual embroidery, click on the image below to enlarge.