Here is a little animated card based on my Paper City Paris design. Just pull the tab and watch the people walk down the street. It might even be fun for a Valentine's Day card!
I actually got the idea for this card a few months ago, but I never had the time to figure it all out. Then recently, my editor sent me a wonderful Pop-Up Cards book by Mari Kumada, and there were instructions for a sliding card in it. (Great book by the way. Tons of cool card ideas!)
If you'd like to try making one, there is a printout below, and also a short how-to video.
Happy Valentine's Day!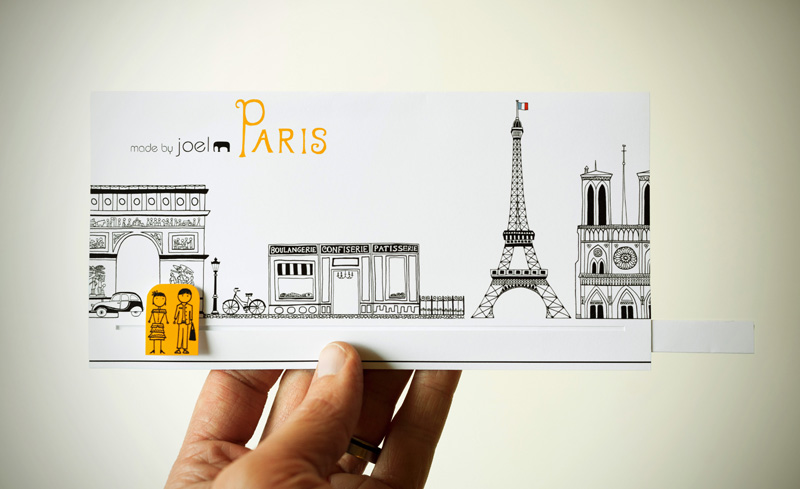 Click on the image below, then print. (I used matte photo paper, but any paper will work.)