We've been enjoying a lot of indoor paper crafts lately, and a few days ago we made some little slotted animals based on a wooden set that I made awhile back.
Cutting the animal shapes out and putting them together was just the right amount of challenge for the kids. They were quite focussed, and really enjoyed seeing them stand up when they finished. After getting the hang of it, my son started making his own creations, including a Jabba the Hut and Luke Skywalker. Cool! (See photo below)
Making them is easy. Just cut out a body shape and two legs. Then cut slots so you can stand them up. There is a template below, or you can make your own designs. If you use a thicker paper, then you might need to cut your slots slightly wider so the feet stay straight.
After you finish, you can take them apart and put them in a little box or envelope. Then you can take them on the go to restaurants, etc. Nice!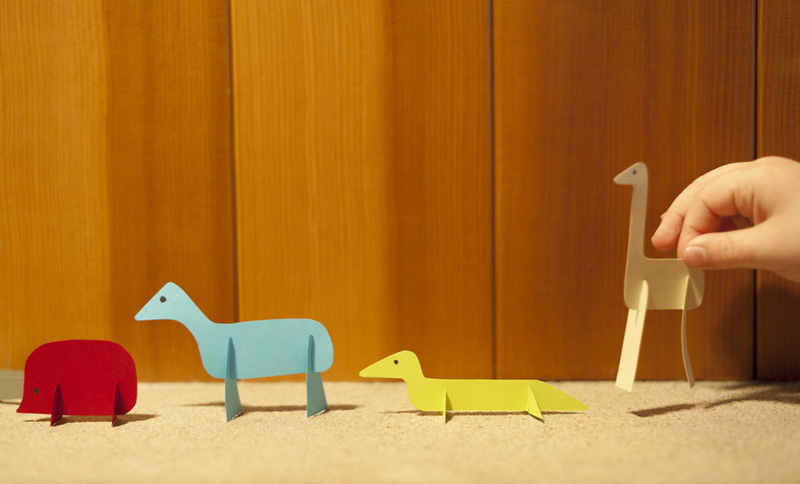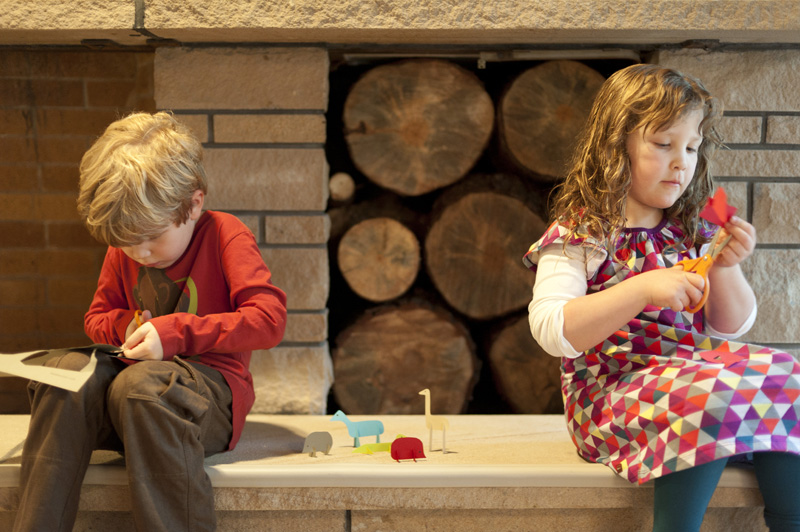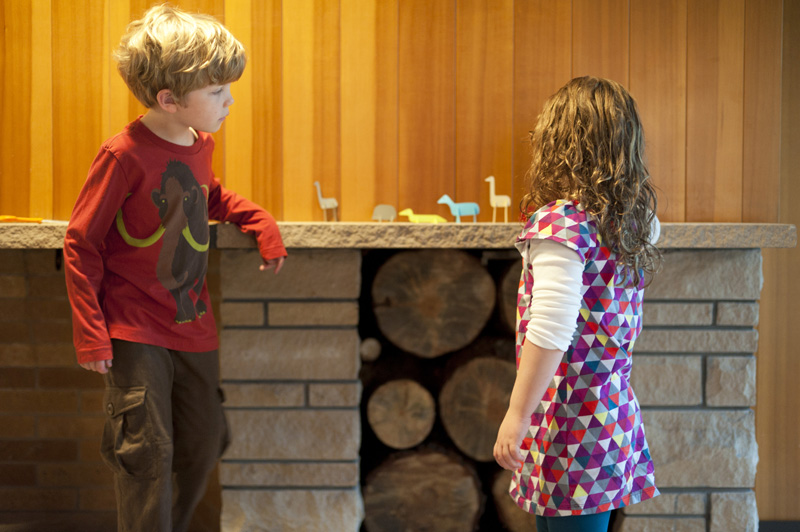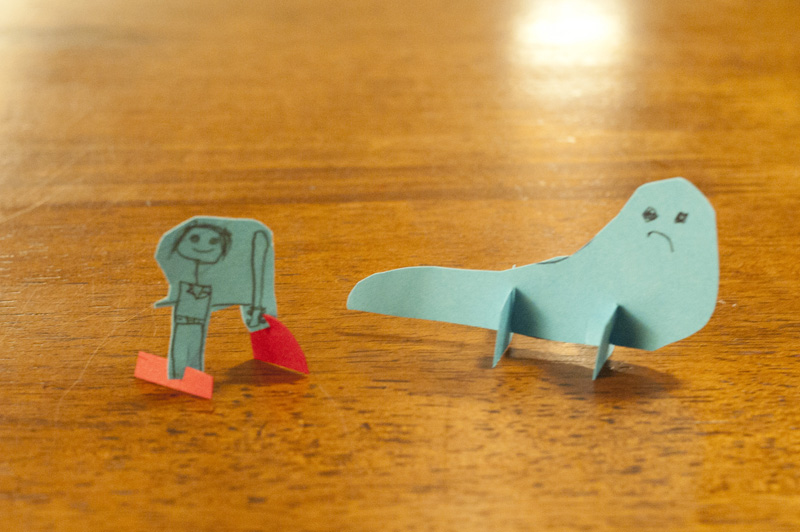 Template: Click on the image below, then print.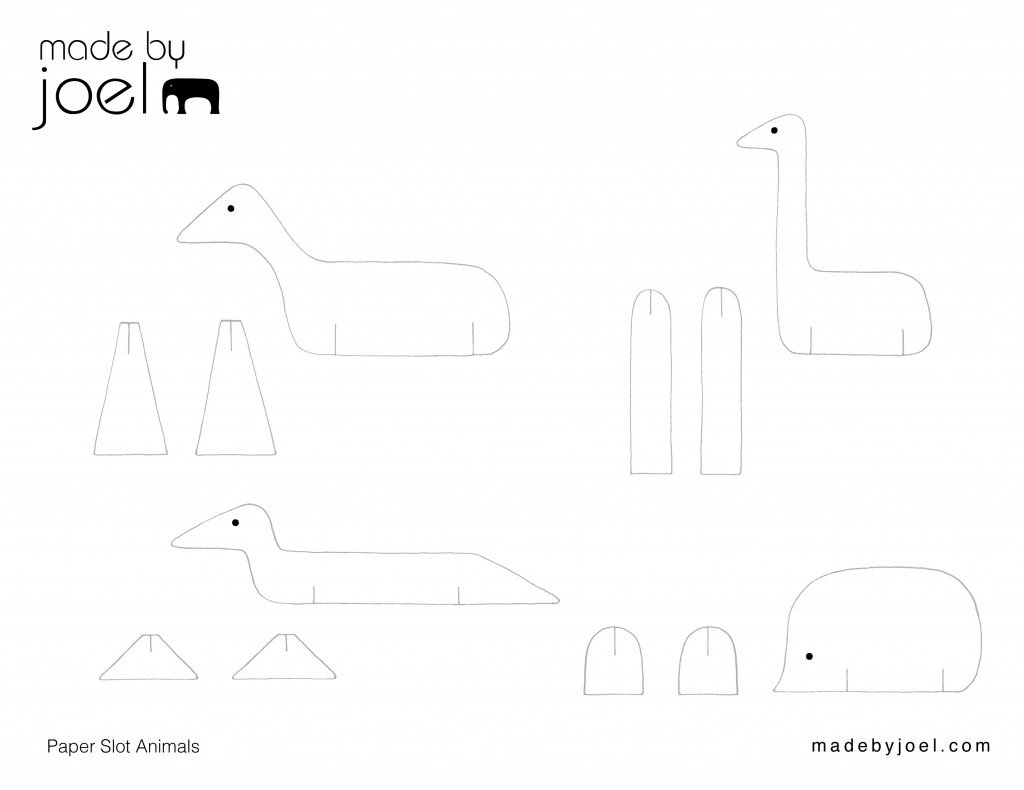 Here is a look at the wooden version if you'd like.