We're having a beautiful October so far here in Portland, and the kids are very excited about Halloween! Most of the excitement is about making decorations for the house. My son and I were going to make some paper bats for the window, and I decided to turn one of mine into a puppet. Flying it around is quite fun – like a combination of a marionette and a kite.
There's a template below with instructions if you want to try it out. All you need is paper, tape, thread, and a stick or strip of cardboard for the handle. I printed mine directly onto black paper and could still see the cut lines. Then we colored the bat with a white crayon.
You can also see if your child wants to draw their own bat to cut out for a puppet!
Click to see all Halloween toys and crafts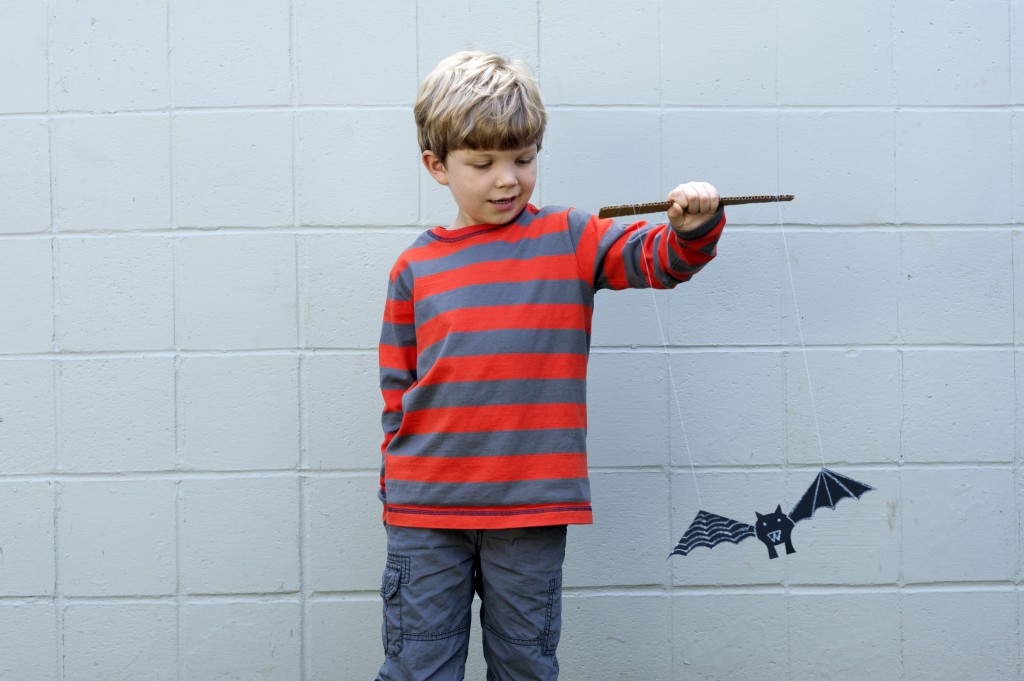 Click on the image below, then print.