Last night the kids could already hear some firecrackers going off, so this morning they wanted me to print out the fireworks coloring sheet I made last year. They took a very long time, carefully coloring in all of the little shapes. Nice!
Printout is below, if you like. Happy 4th of July!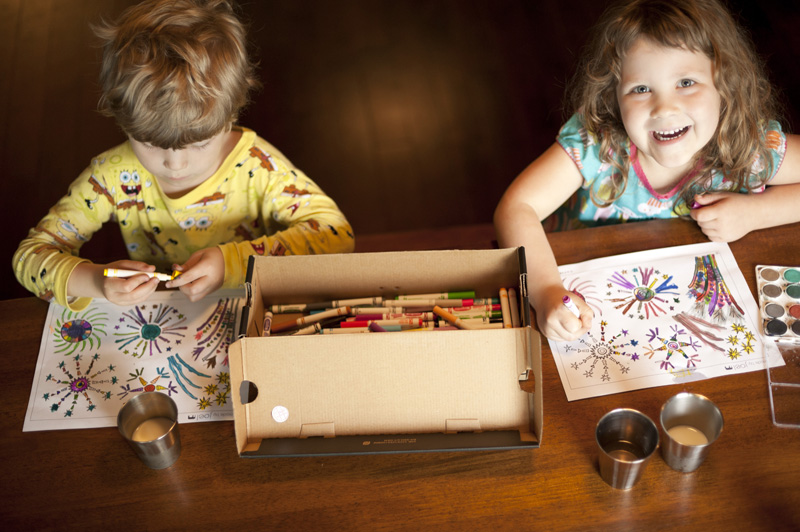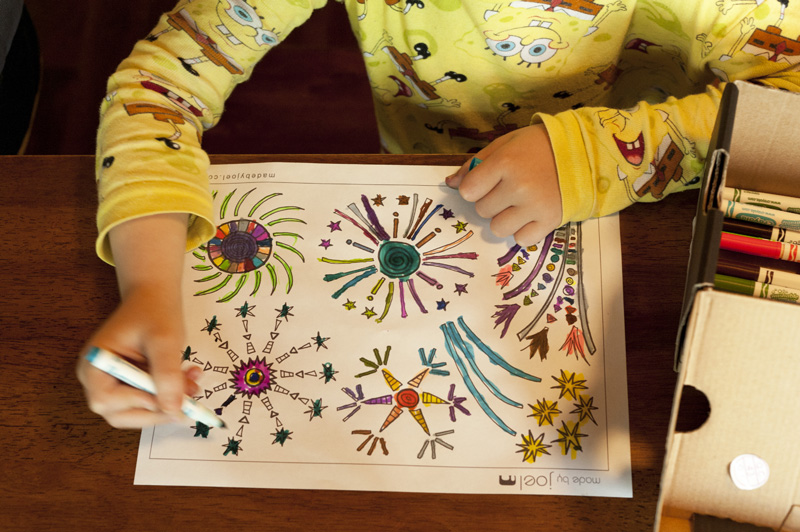 Click on the image below, then print.