I got requests from some of you for a connect the dots worksheet, so here is my first attempt. When the kids saw what I was doing, they weren't too interested. But I printed some out this morning and did one myself. I told them it was pretty tricky to find all the right numbers, and they ended up getting really excited about it. I gave them clues if they got stuck. Both were very proud of their cute birds when they completed it.
Printout is below if you want to try it out.
Happy counting!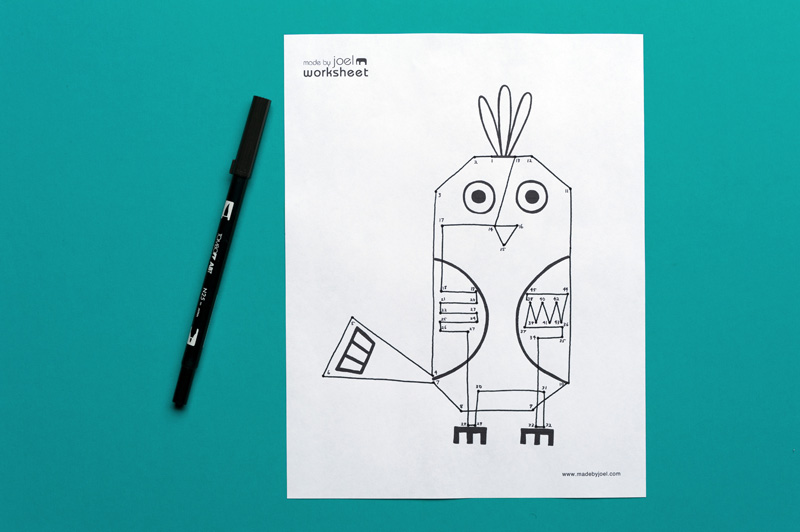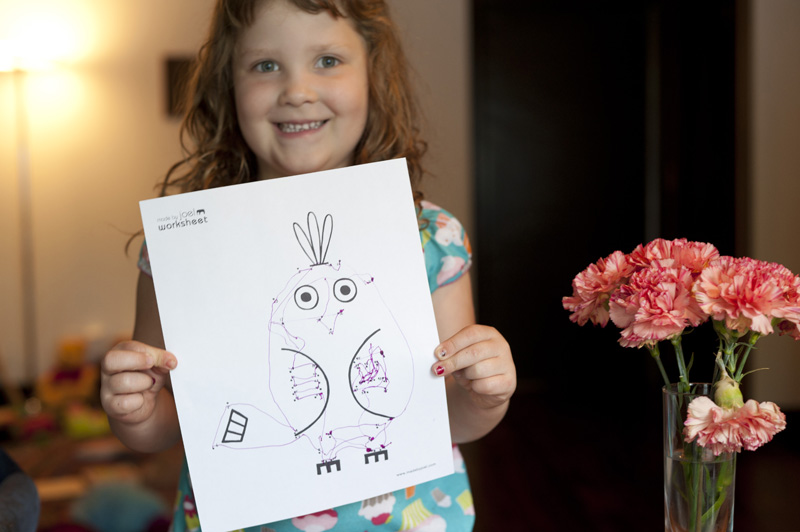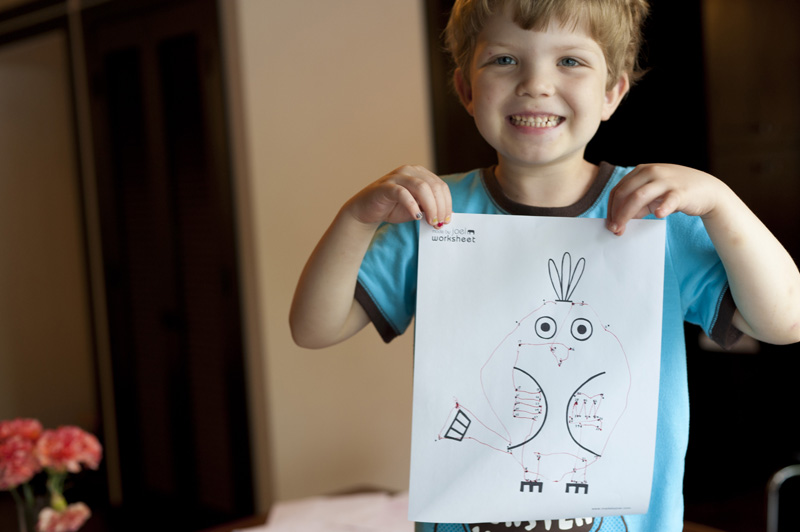 Click on the image below, then print.