The kids and I found a cool how-to pop-up card book at the library. So this Father's Day, we're making animated fire breathing dragon cards for the grandpas! I drew a dragon out and the kids wrote on it, then tomorrow they're going to color it in. Sweet!
If you want to get in on the action, below are simple instructions for how to make one yourself. And if you're pressed for time, I made a printable template too.
Hope you all have a great Fathers Day!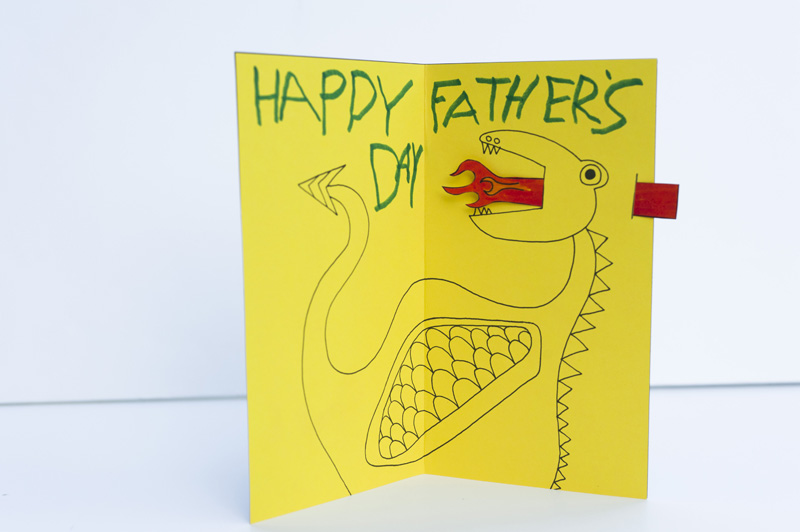 Print out the template, or create your own drawing. Cut off the left edge and color in the fire. Fold the card in half, then cut two slits where the fire piece will be inserted.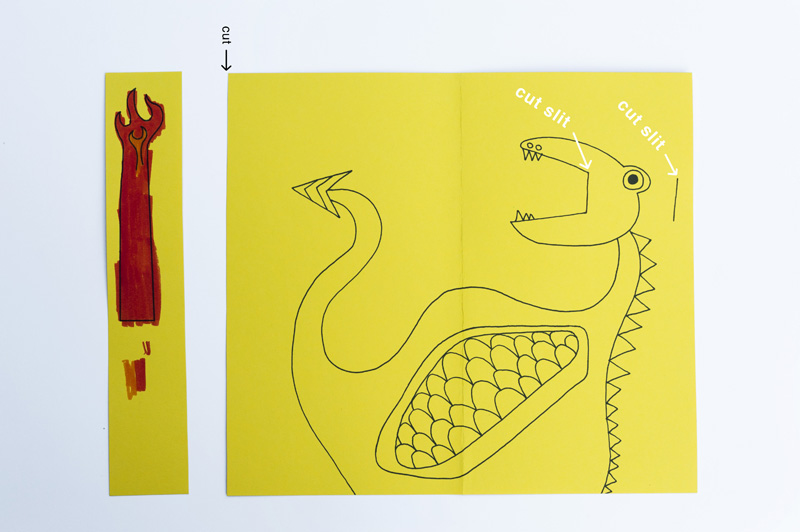 Cut out the fire piece. (If your paper is thin, you might want to glue a second layer onto the back before cutting it out. This will make it more sturdy when pulling the fire to animated it.)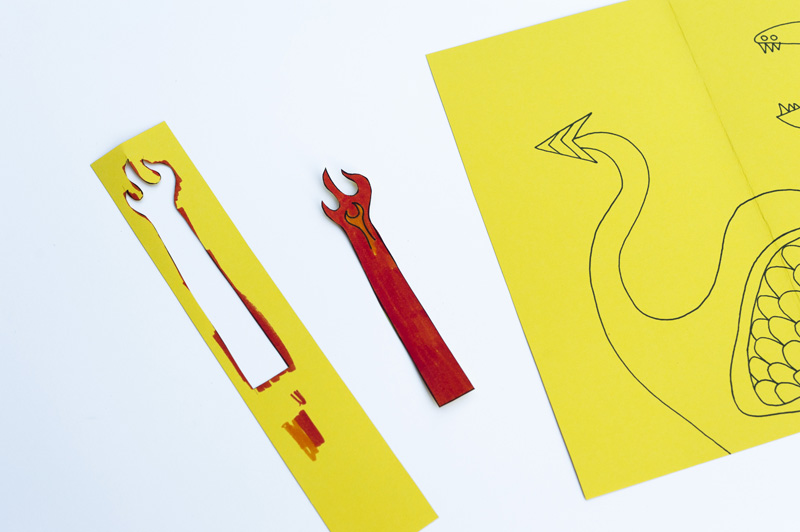 Insert the fire into the two slits.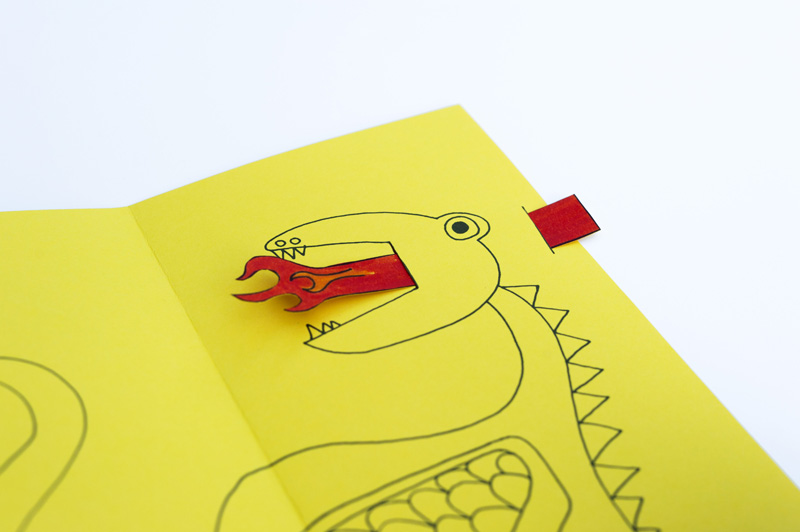 Now take a second piece of paper, and cut it to the same size as the card, then fold it in half. This will be the outside cover of the card. Apply glue to this cover piece, but avoid putting glue where the fire animation occurs. (See photo.)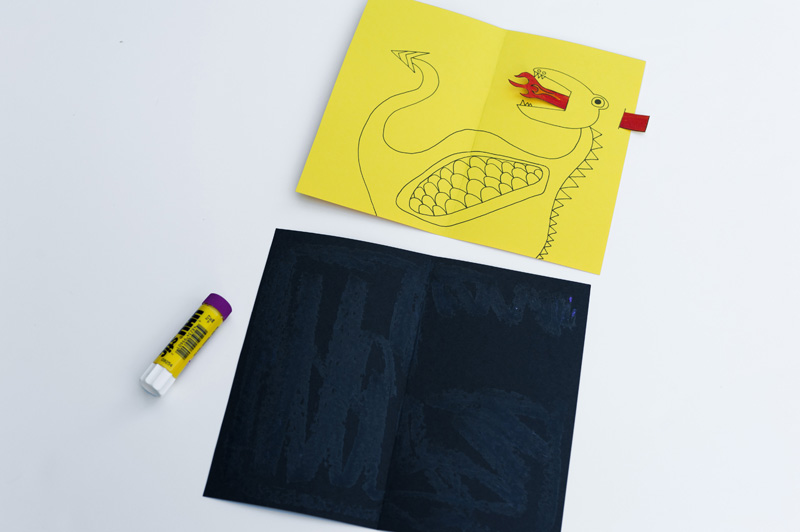 Lay the dragon card onto the glued cover and press firmly. Fold in half, and put a book on it for awhile to allow glue to dry. Then behold the fire breathing dragon!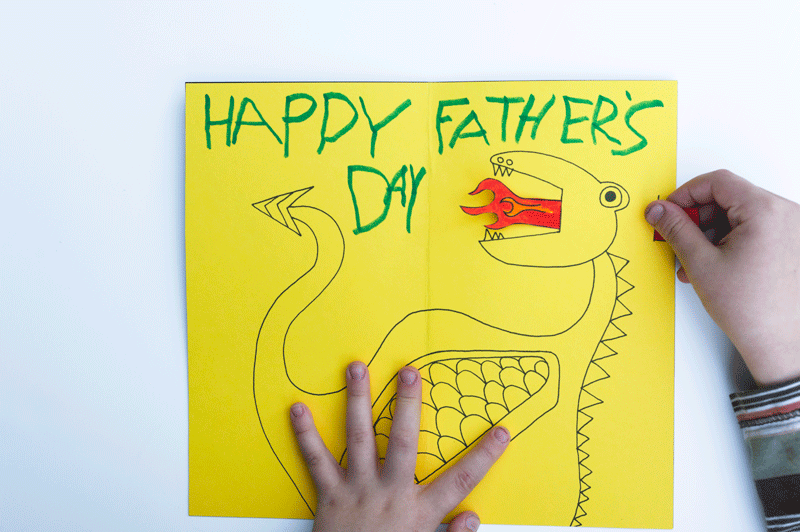 Template: Click on the image below, then print.