I had so much fun making the Travel Sized Paper City Paris, and couldn't wait to make more mini toys for on the go. I was getting ready to miniaturize the Dressy Cats, but decided that I was in the mood to create something a little different. So here are the Modern Mini Cats! (I'll still make travel sized Dressy Cats too.)
For the Mini Cats, I used images from a few of my paintings, and created some colorful cats with little rooms for each one. Just print out the template below, then cut, fold, and start playing! They all fit into a mint tin too, so you can stash them into a pocket or bag.
Also, see if your kids would like to draw their own background designs for the cats, to cut out and fold. The Mini Cats need more environments to play in! They might need a kitchen, bedroom, or park! Upload photos on the Made by Joel Facebook Page and share what you create!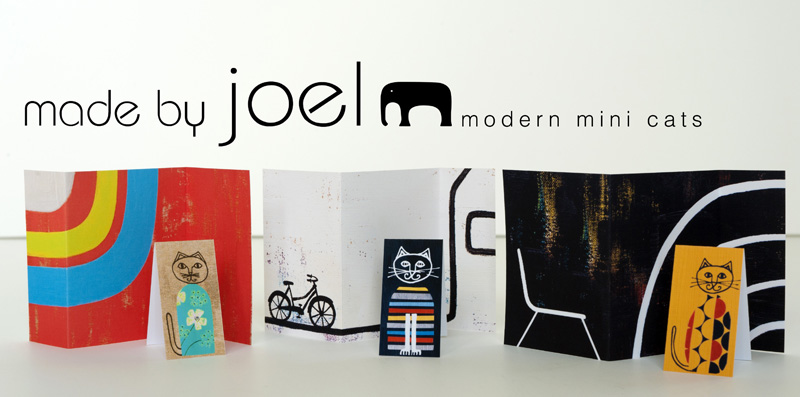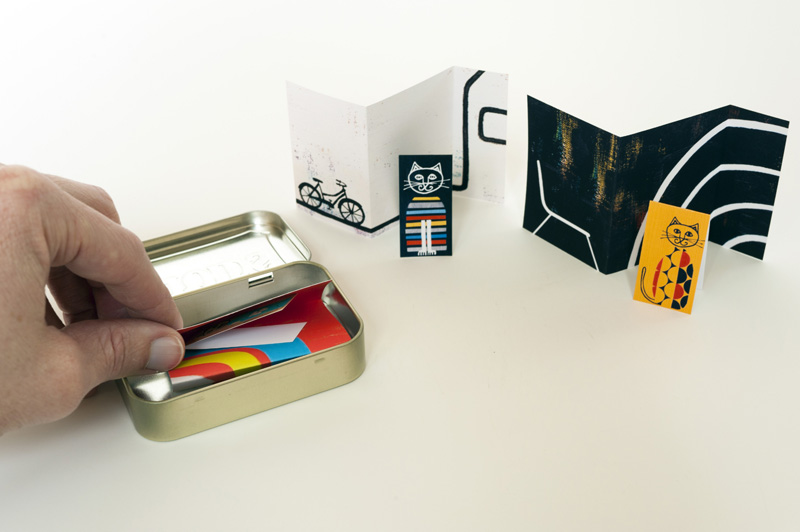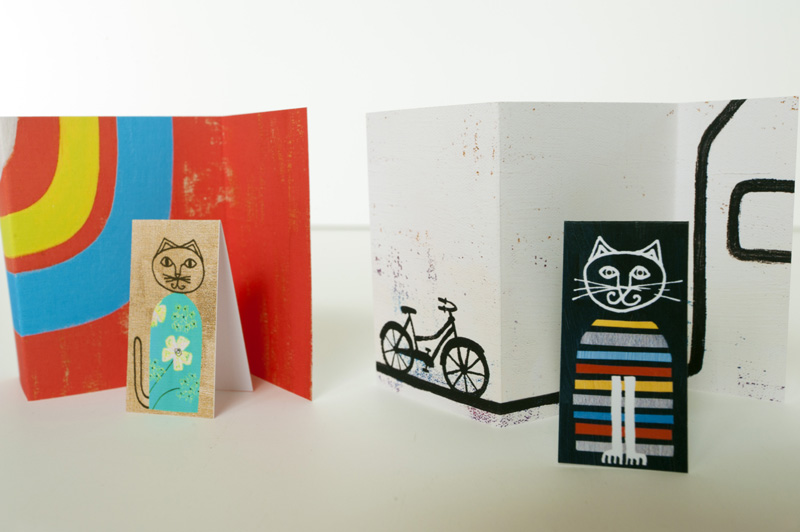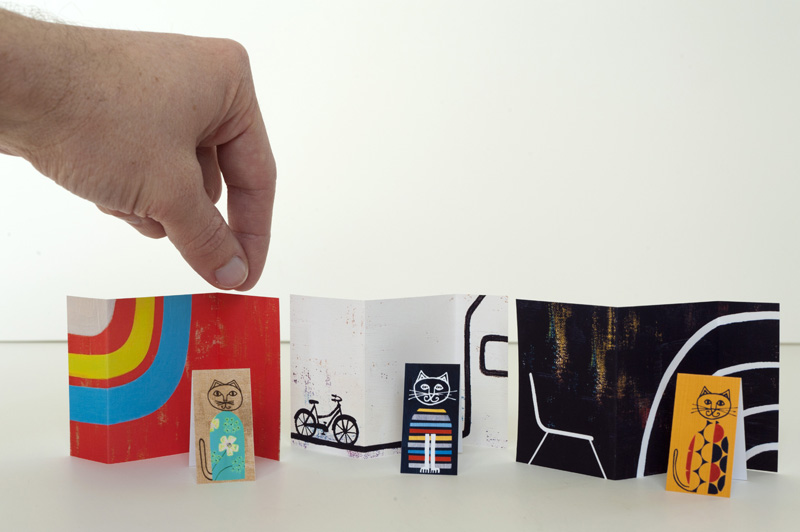 Template: Click on the image below, then print.