Lately, my daughter is enjoying dressing up and wearing accessories, like purses and headbands. Having never made a dress-up toy before, I thought it would be fun to make a nice family of cats that could be dressed up like paper dolls. We've been calling them, "The Dressy Cats!" My son especially loves putting on the accessories, using his dexterity skills (from hours of Lego play). We've also been doing a lot of "episodes" with our toys and figures these days, and have acted out many skits with the cats. Below is a video of one of our "make it up as we go" episodes. The kids think it's pretty funny.
So here you go. There are templates below. (Colored in, or blank for you to color.) I hope there are some cat lovers out there!
If your kids like art assignments, you could have them:
• Draw their own background scene: A room in your house, an outdoor scene, or some other fantastic place? (You can see a background that my daughter drew below.)
• Think of some names for the cats. Use the blank templates to color your own, and name them too.
• Try making some of your own accessories, or a new rug for the floor.
• Then act out some episodes of your own! Maybe even use your phone or something to record a video, and share it on the Made by Joel Facebook Page, or YouTube.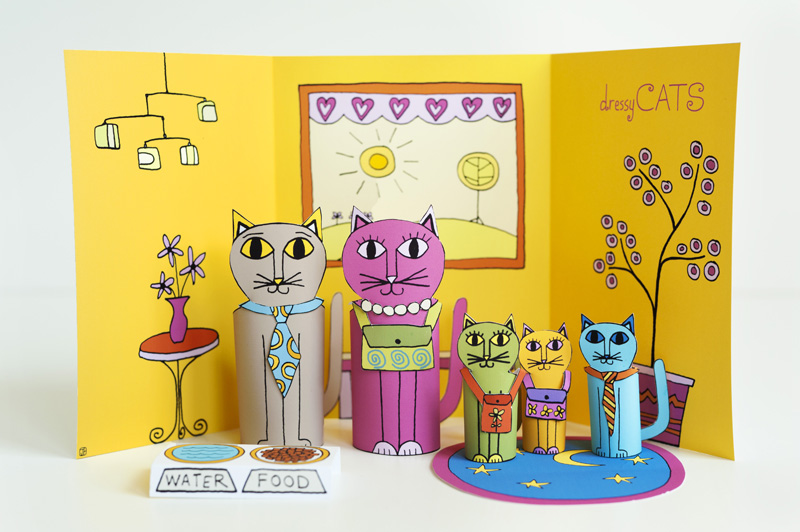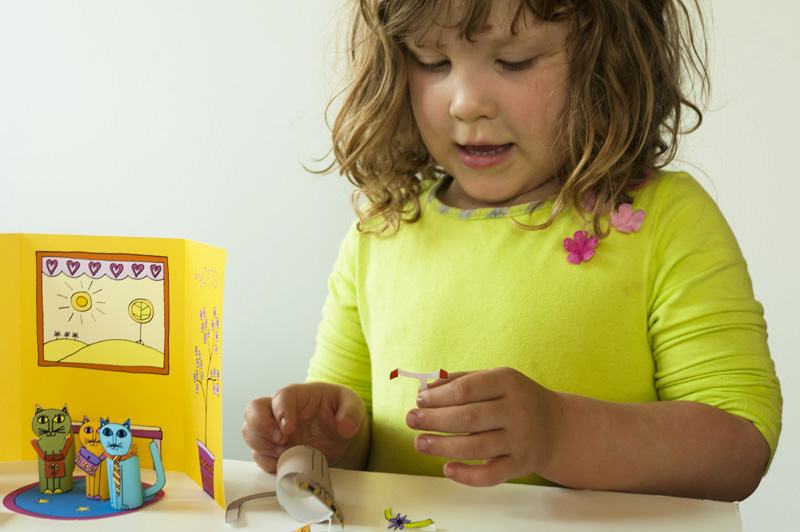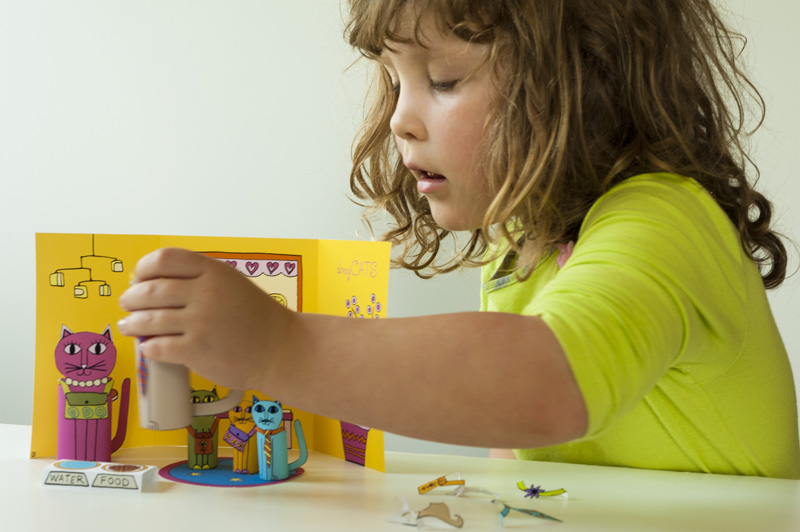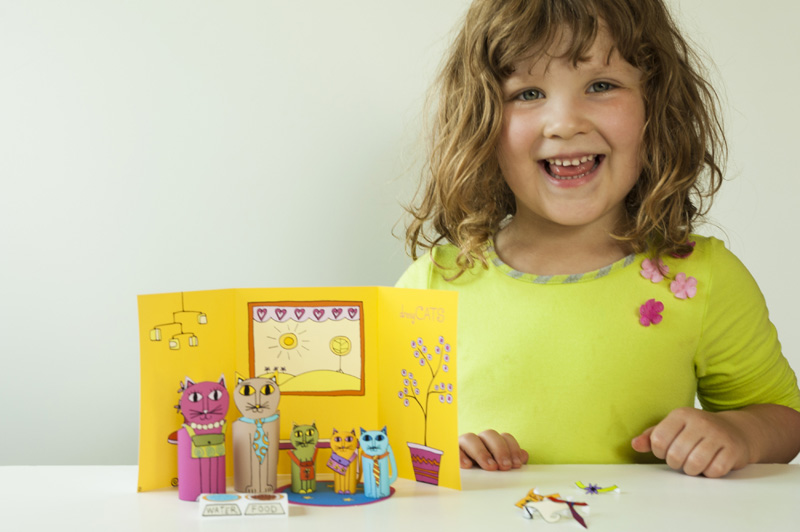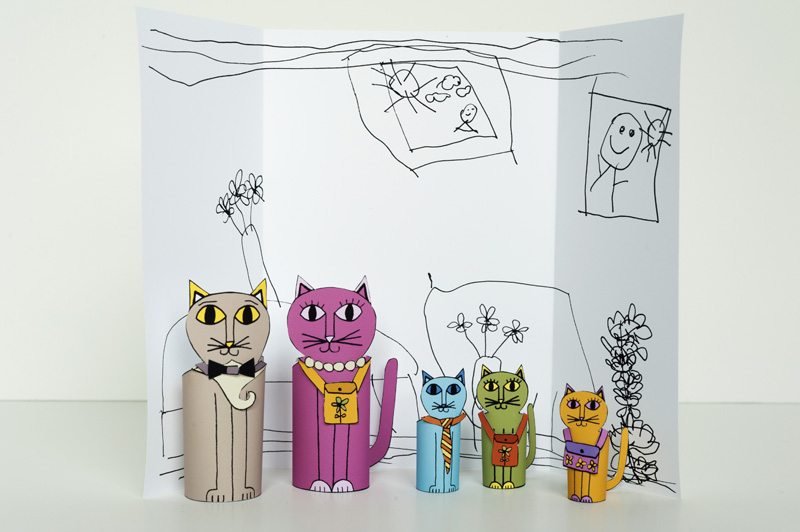 Templates: Click on the images below, then print.