I have to give the credit to my son for this craft. The other day, we were out in the yard and the kids were picking flowers off the azalea bush. My son, who loves building things, took the flowers and poked them all onto a short stick. When he showed it to me, I said, "wow, that looks like a flamenco dress." Then I went into the house and got some scraps of paper, and a small ball of play dough, and presto, we had flamenco flower dolls! I'm sure Flamenco dresses were inspired by flowers, so this craft has gone full circle. If you want to try it out, read the instructions below, and start dancing!
First, pick some flowers.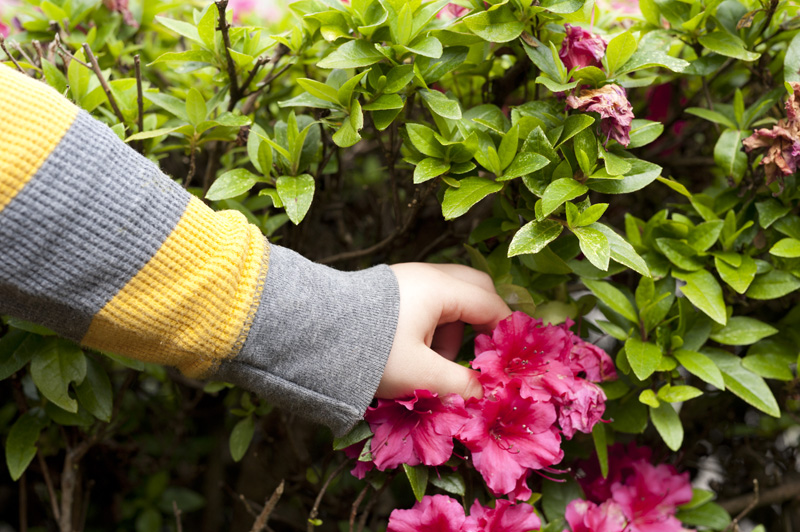 Then slide them onto a small stick.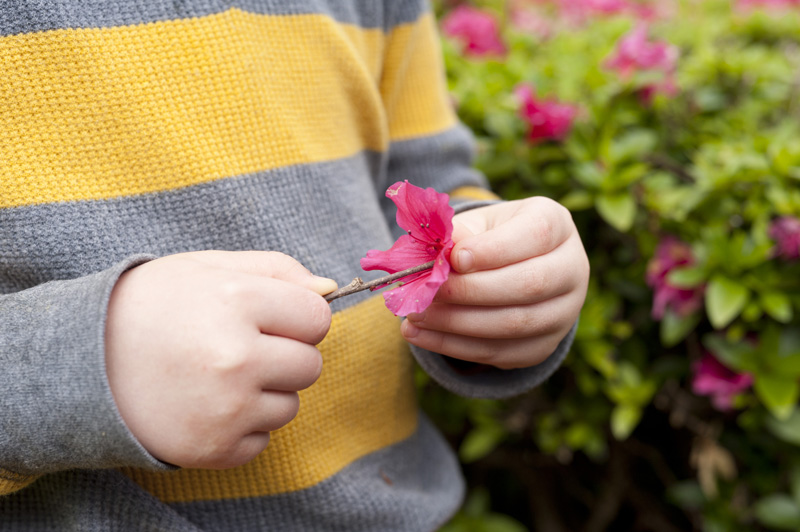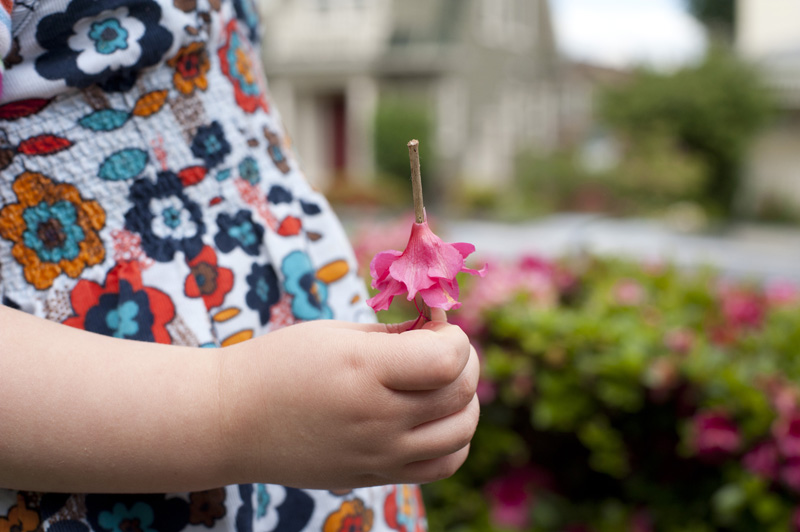 Now make a head and arms out of paper. Leave extra paper at the neck, and poke a hole in it, fold the tab slightly, and slide onto the stick. Then get a ball of play dough and stick it onto the bottom so it stands up.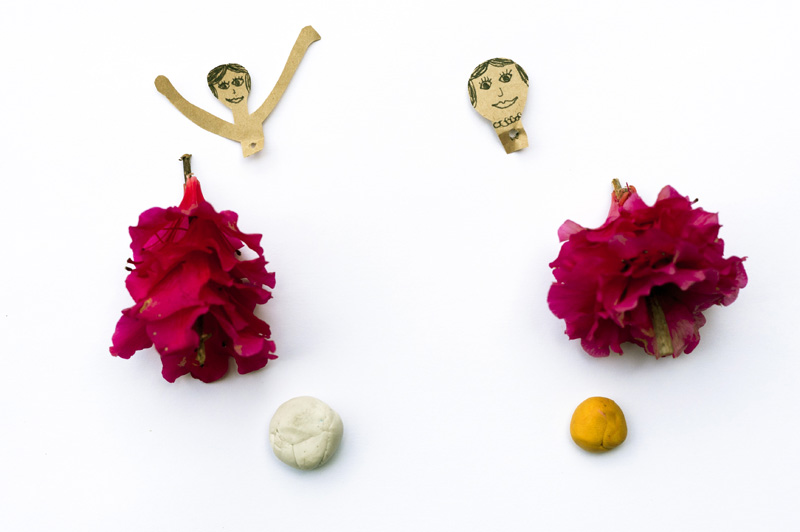 Now dance!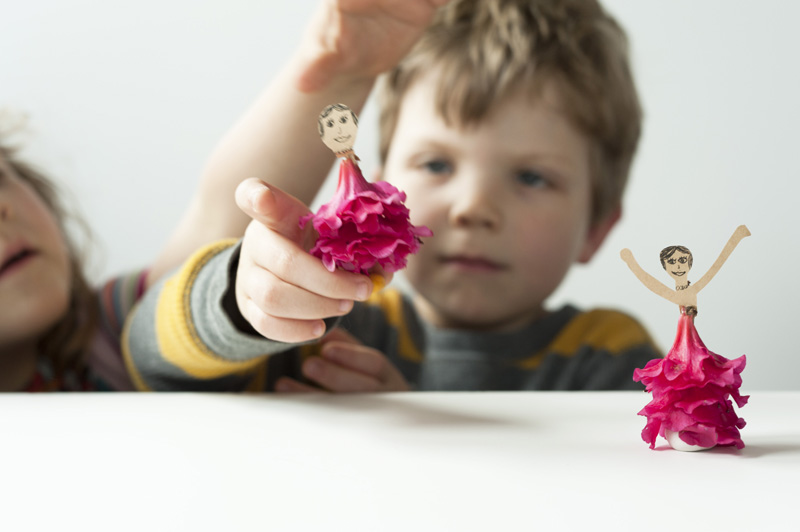 Here is a photo I took twelve years ago, while my wife and I were in Sevilla, Spain. We saw some amazing flamenco dancers there!