My kids have been practicing throwing and catching a lot lately, but the rubber balls we have are a little difficult for them to catch. So last night when I cleaning out my closet, I found some old jeans, and thought I'd make a ball with some of the fabric. It was really easy to make – very similar to my yo-yo ball from awhile back. This time, I cut the panels a bit too wide though, so the "ball" turned out kind of square. The kids are still having a great time playing catch with it though. And it could even be a toy for the new baby. Read on, to see more details on how to make one, if you'd like!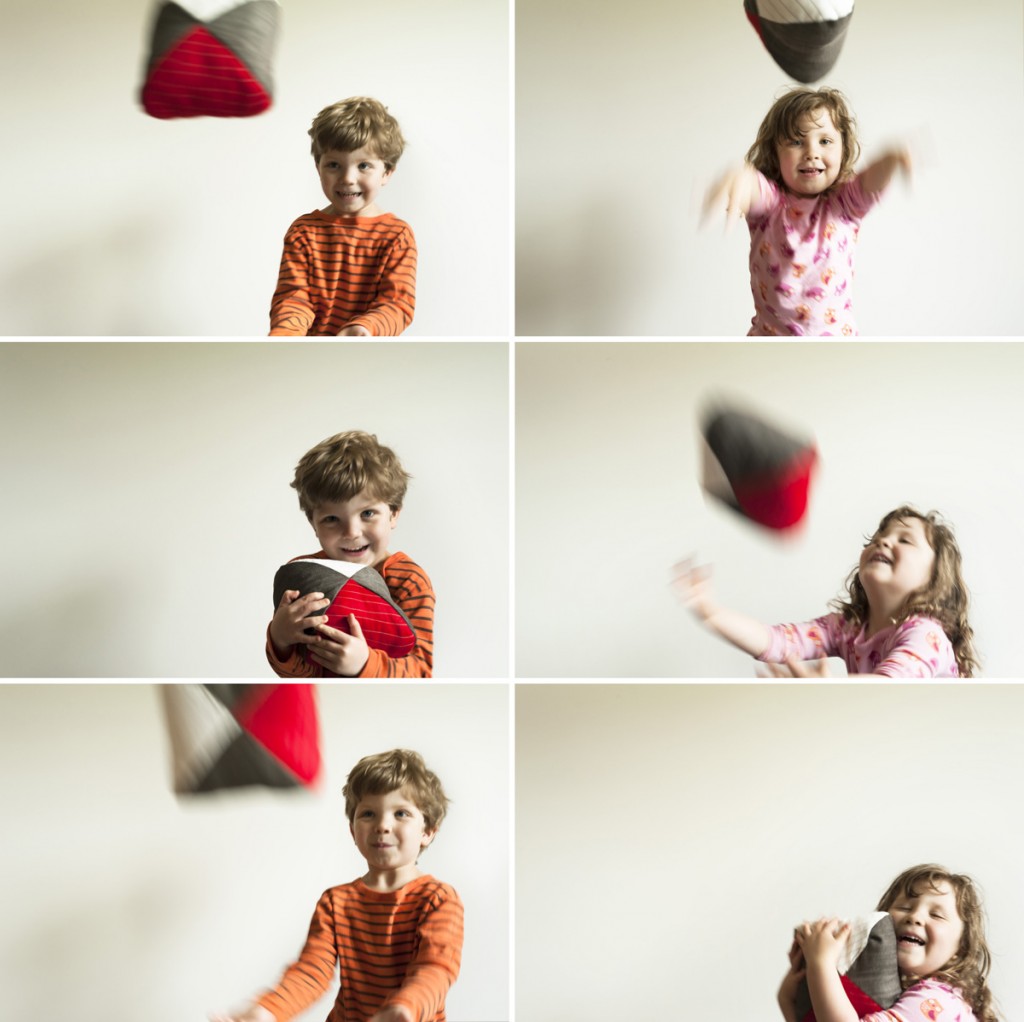 The square shape of the ball got me thinking. If I were to make the fabric panels even wider, it might make a nice pillow for the couch, and if the panels were really narrow, it could make a football shape! I'm going to have to experiment some more. Anyway, here's how to make one!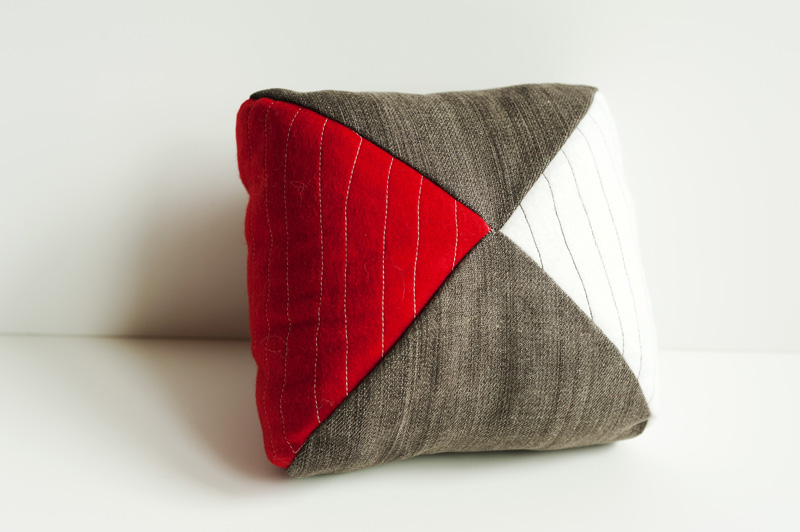 First, cut four panels. Mine were about 6×8 inches, but any size will work.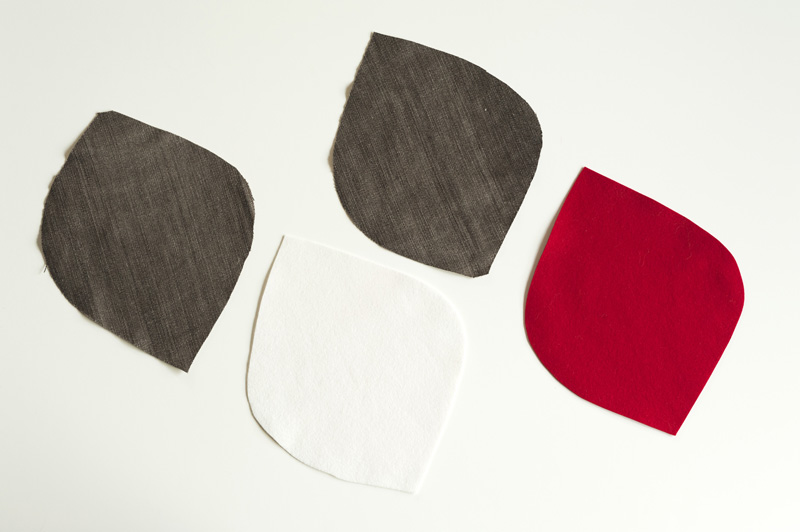 I used felt for two of the panels, and sewed some lines on them with the sewing machine, just to make it look more interesting.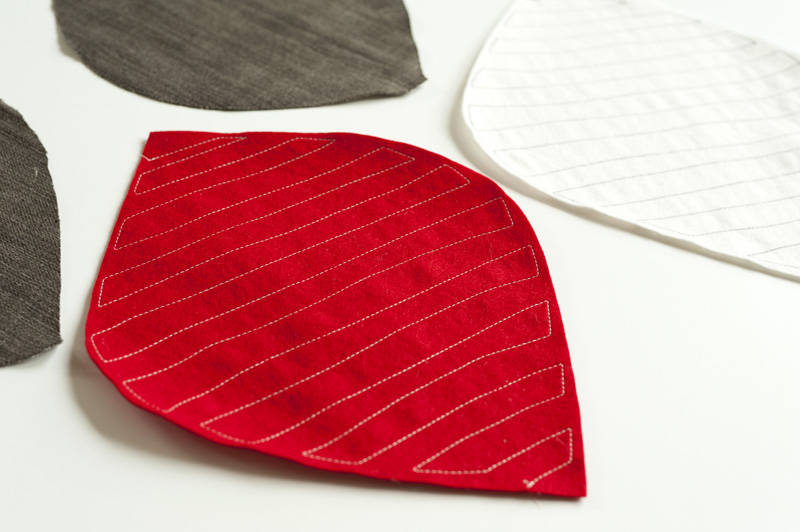 Then place two panels face to face (wrong-side out), and sew along one edge.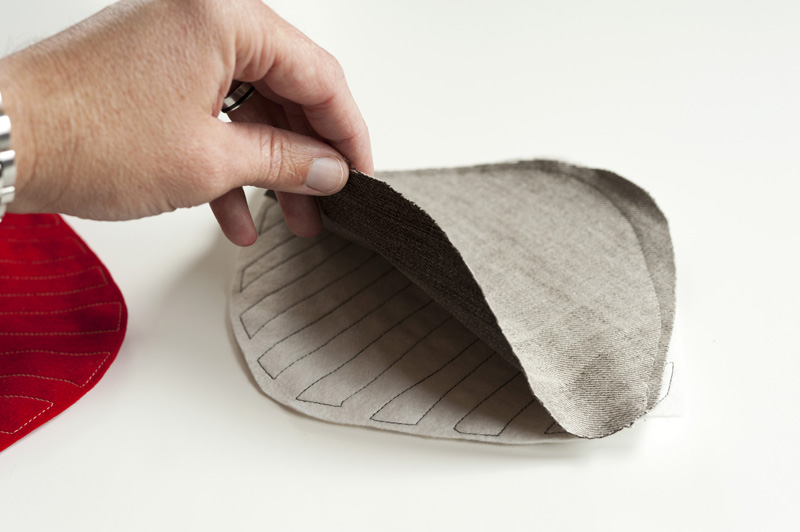 Add the third and fourth panel, sewing along the edges. Then when sewing the last seam, leave an opening, so you can turn the ball right-side out.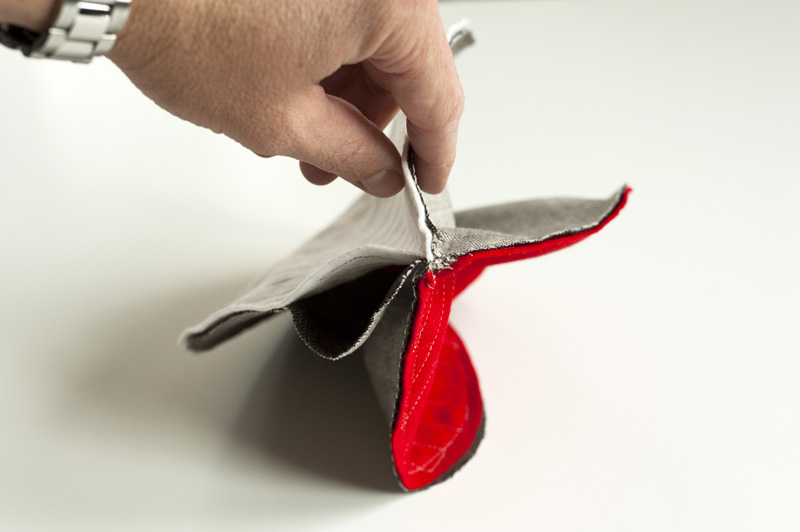 Turn the ball right-side out!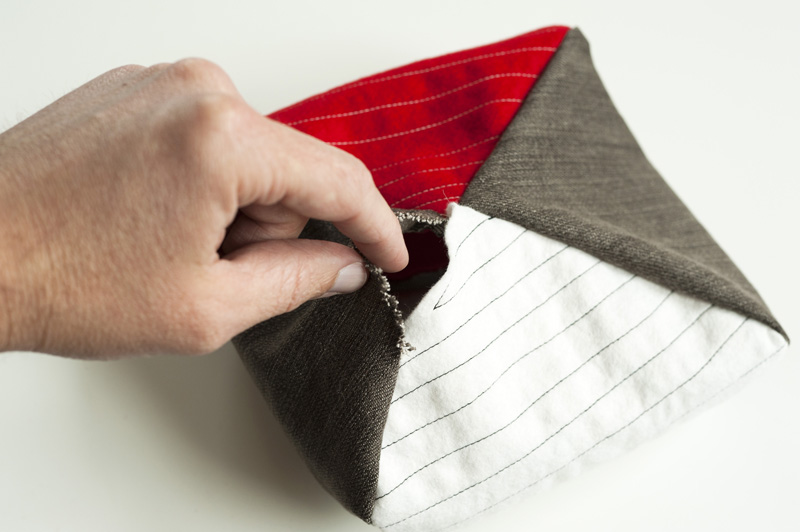 Now stuff the ball. This time, I cut an old shirt into strips. It worked really well, and the kids could cut the strips too!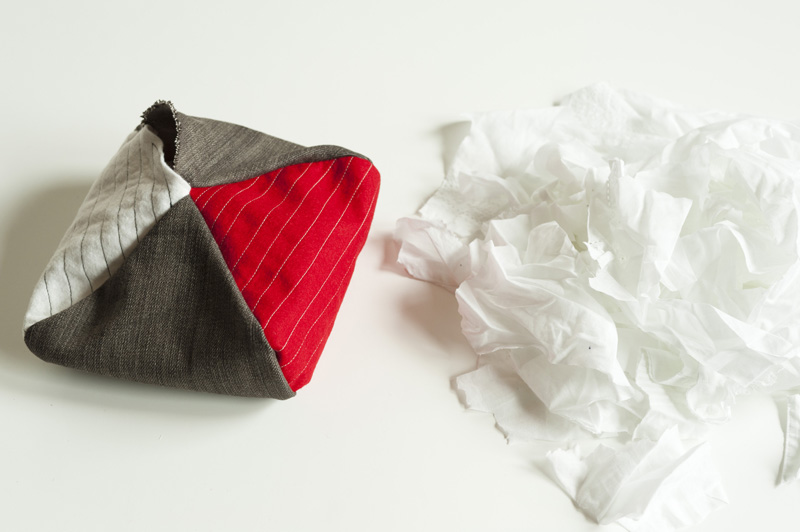 Once the ball is stuffed, then hand sew the opening shut. Now, play ball!!!