Thank you to The Oregonian newspaper here in Portland, OR USA for the nice write-up on my work and my blog!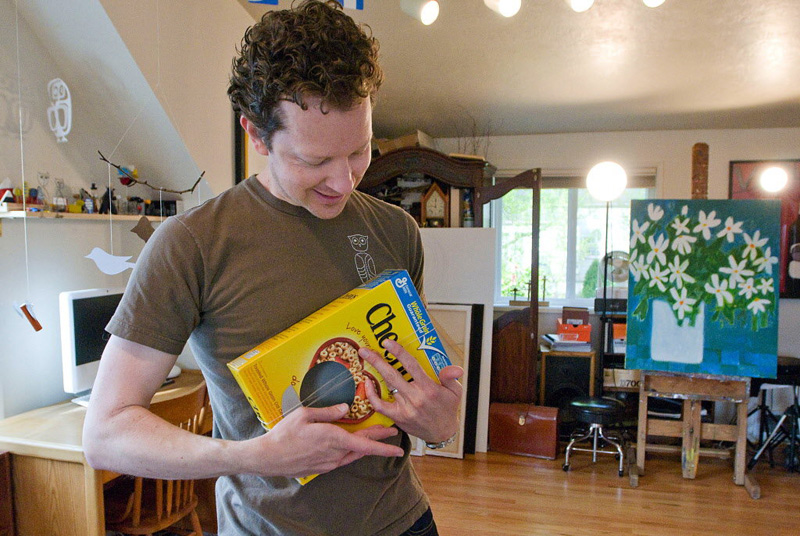 Photo credit: Brent Wojahn/The Oregonian
"It's hard not to touch things in Joel Henriques' studio. The tiny wire chaise lounge in a simple dollhouse. The colorful bird cutouts floating from the ceiling. The wood and cloth puppets on a sunny shelf waiting for a voice and a hand to animate them.
Henriques designs crafts and toys for young children but these aren't ordinary playthings. They're stylish, simple and — here's the best part — easy for even the most uncrafty of parents to replicate. Since becoming the father of twins four years ago, this stay-at-home dad has quietly built an international following among grade-school teachers, artists, designers and parents looking for ways to engage little kids using stuff found around the house or the backyard.
Each month, more than 100,000 people stop by madebyjoel.com — a site where Henriques shares how-to videos, photos of his work and simple instructions for his crafts. He offers free templates of his creations, including one called Paper City, a black-and-white drawing of a skyline and figures that can be cut out and used for storytelling. Thousands have downloaded Paper City, making it the most popular post on his blog."