Etsy just posted their How-Tuesday video recently filmed in my studio! We made a Paper Bird Mobile that works nicely as a Mother's Day present. I'll attach the template below, but you can view the entire Etsy post and more info here. Thanks, Etsy!
[vimeo 23216545 640 360]
"This week's Etsy how-to unfolds in the Portland, Oregon studio of Joel Henriques of Made by Joel, one of the coolest dads I've ever had the chance to meet. An artist, illustrator, painter, and boundless blogger, Joel is a pro at coming up with projects that parents can make and kids will dig. His upcoming book, Made to Play, is due on the shelves in October, 2011.
A lot of folks here in the office swooned over the modern take on the retro design of his Owl Mobile, but I wanted something that folks could customize – according to their own taste or the number of kids in their brood.
When Joel came up with the idea for this bird mobile, I knew it was spot on. Filming him in his Portland home, I realized I was in the presence of one master of fun."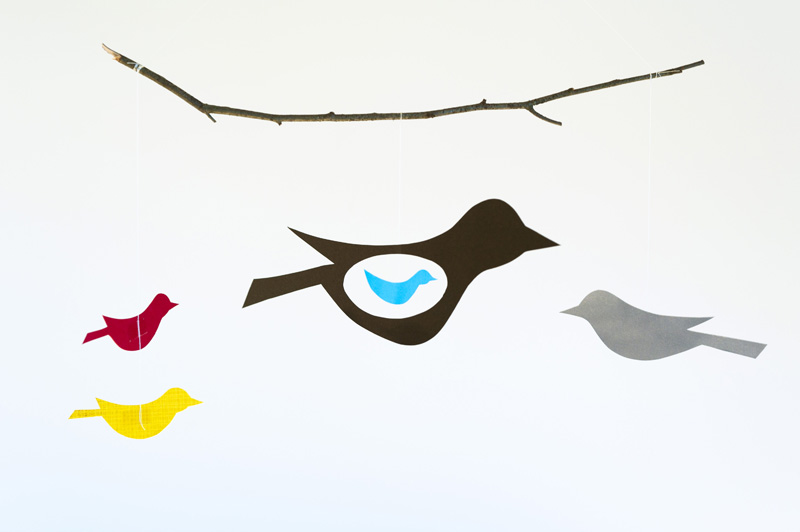 Template: Click on the image below, then print.