I've been getting a lot of people saying that they will save my projects for when their babies get a little older.  But what about the babies?  They need to have some fun too!  When my twins were little, I didn't have much time to make toys, but I was always thinking about what I would create if I did have the time.  So now I'm going to start turning those ideas into reality.  Plus, we're expecting to play with a new niece soon, so that will be a good source of inspiration!
Now on to the toy.  When the twins were teething, my mom made them some drool bibs.  I remember being fascinated by the fact that they played with these bibs more than any other toy.  They liked the soft colorful material, but mostly they loved the tactile feel of the tiny piece of velcro.  So this morning I made these simple stackable squares of material that are fun to rip apart and interact with.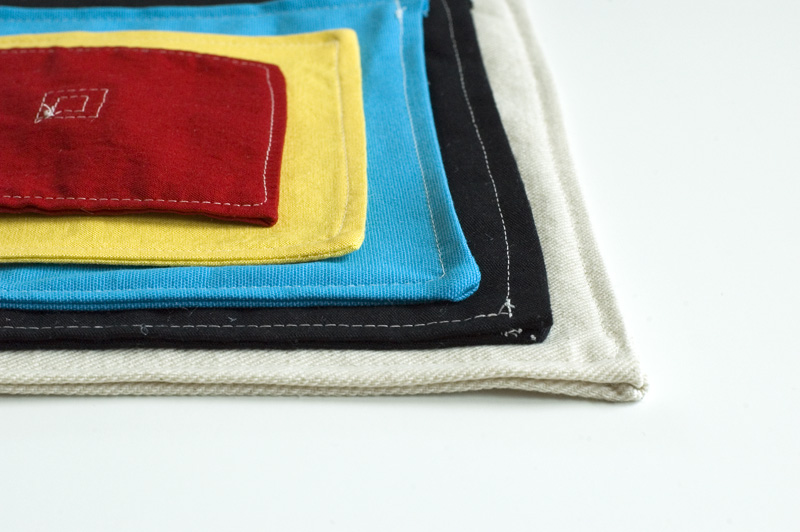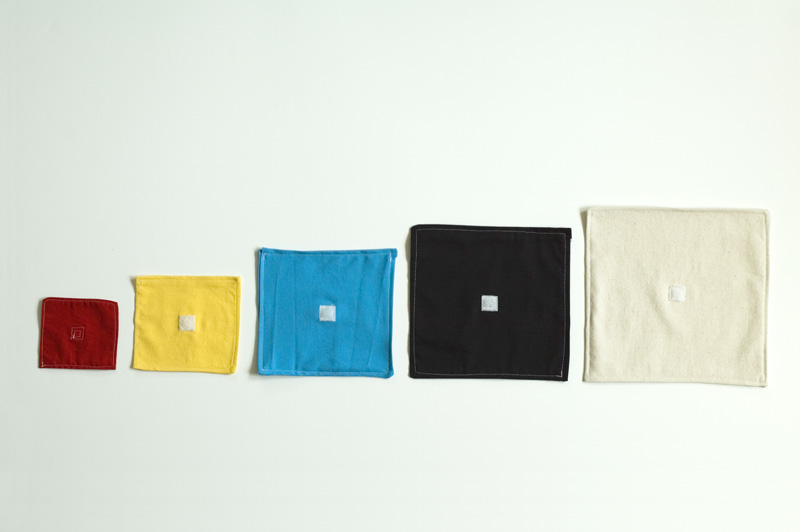 These squares are sturdy and washable. To make them, I folded a rectangle in half, and sewed around two of the open edges, (leaving one edge open). Then I turned the square right-side out, tucked in the open edge, and sewed around all four edges. Then I sewed a piece of velcro onto each side so they all stick together. Done!