I have great memories of making these paper helicopters when I was a kid. They fly so well! The kids love dropping and watching them spin to the ground. My son also really likes toys that have people on them – so introducing Copterman! The amazing rescuer that can bend his elbows backwards!
We've been having a hilarious time coming up with rescue scenes that Copterman can star in. And I apologize for the cheesy video. The kids made me do it! (There's also a very quick how-to at the end.)
Printable Template below if you want to have some superhero action!
UPDATE: TEMPLATE NOW INCLUDES COPTERWOMAN!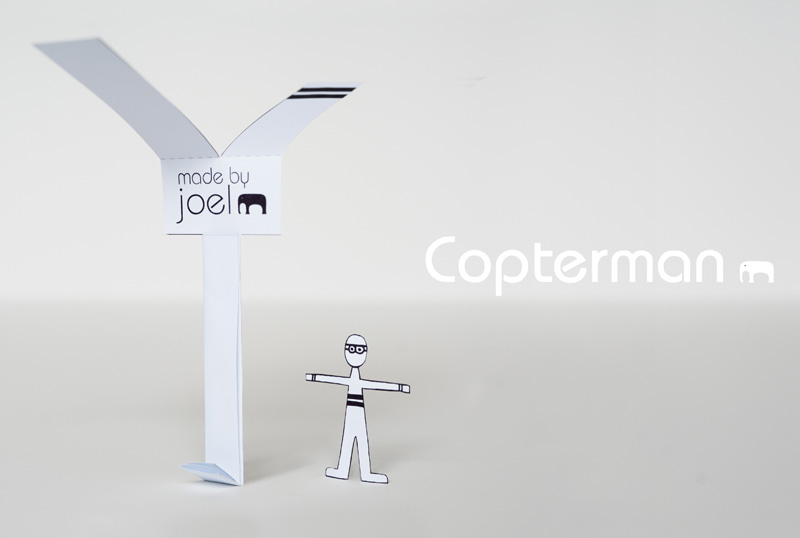 Template: Click on the image below, then print. (Each template makes two Helicopters.)