When I was a boy, I remember making walnut boats like this with my Grandma.  My sisters and I would play with them in the bathtub.  They were so simple and fun.  This morning we had some walnuts in the kitchen, so I made some boats with the kids!
"http://madebyjoel.com/wp-content/uploads/2010/04/Made-by-Joel-walnut-boats-2.jpg">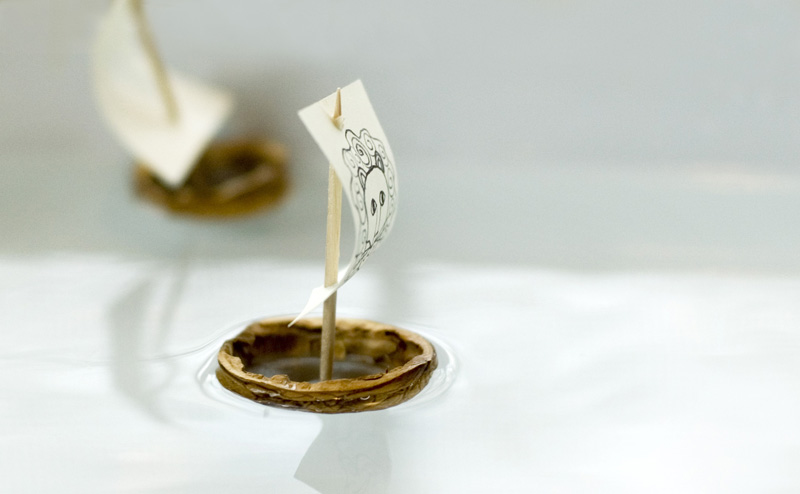 Just melt some candle wax into a walnut shell.  When the wax gets a little firm, stick a toothpick in it for the mast of the boat.  Let the wax cool. (We stuck ours in the fridge for a couple minutes.) Then attach a paper sail by poking it onto the toothpick.  Ahoy!