Here is the new winter theme Paper City set! I love the imaginary escape of dollhouses, so I tried to create some of that feeling. The kids have been busy coloring and cutting. Now they're making a few of their own additions!
So find some hot cocoa and start crafting! I hope you enjoy it!
PDF Templates below.
Happy Sledding!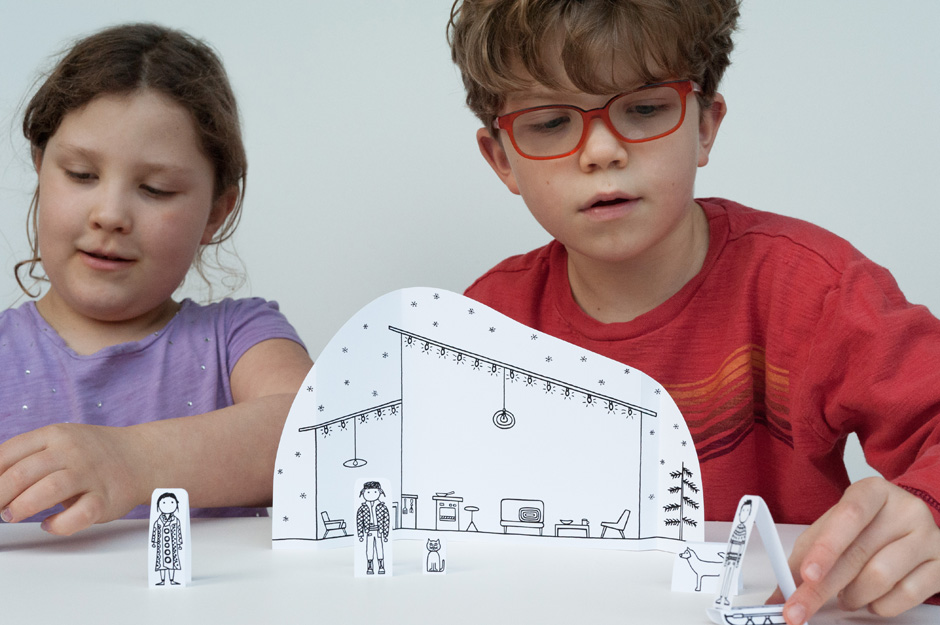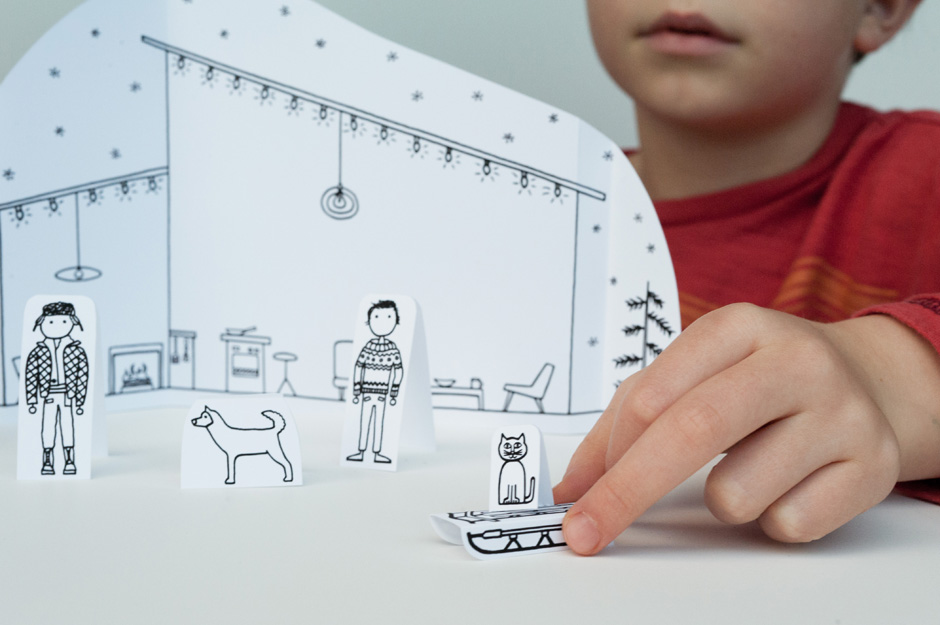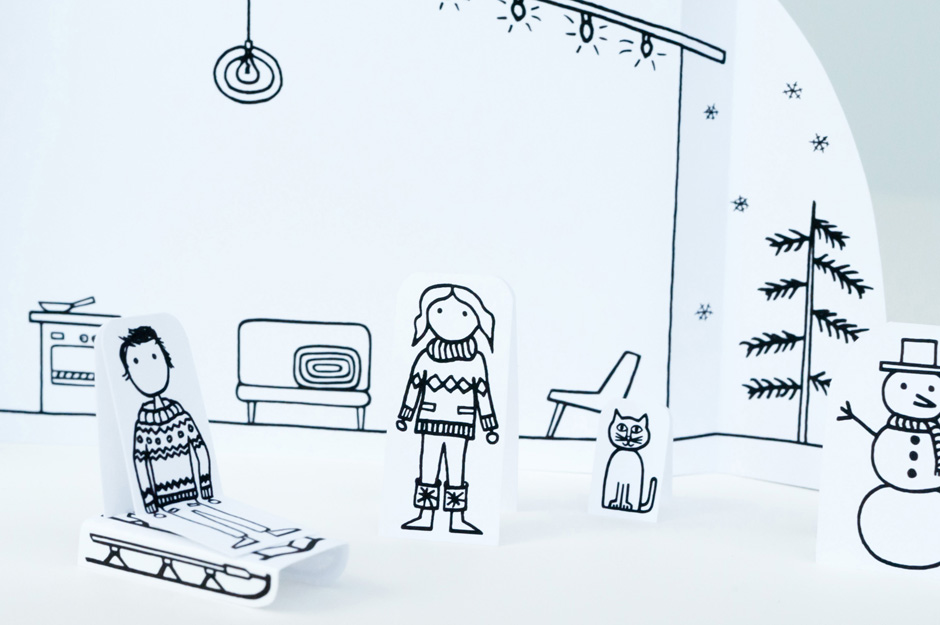 If you enjoy an activity and would like to support my continuing effort in creating art projects for our kids at home and in schools around the world, a PayPal tip donation would be awesome.

Thanks!