My daughter has been doing a little stitching at school, so I asked her if she'd like to do some embroidery at home. (I've been meaning to do this with her for months.) She was very excited and wanted to get started right then.
For this first project, I told her to stitch wherever she wanted to create an abstract design. I also used felt, which was good because whenever she accidentally wrapped the thread around the hoop, I could just poke the needle backwards through the hole in the felt to fix it. No need to take the needle off the thread. Also, I quickly figured out that I needed to tie a knot to hold the thread onto the needle. That made it a lot easier for her.
Finally, when she was done, I asked her if she wanted to make a pillow out of it. I let her pick out some fabric for the back, then I sewed it on and stuffed the pillow the next morning while she was at school. When she came home and saw it, she was beaming with pride and excitement. Actually, I've never seen her so proud. It was great! She's definitely hooked!
I would love to hear your tips and project ideas for hand sewing or embroidering with kids. Share them in the comments or on the Facebook Page if you'd like!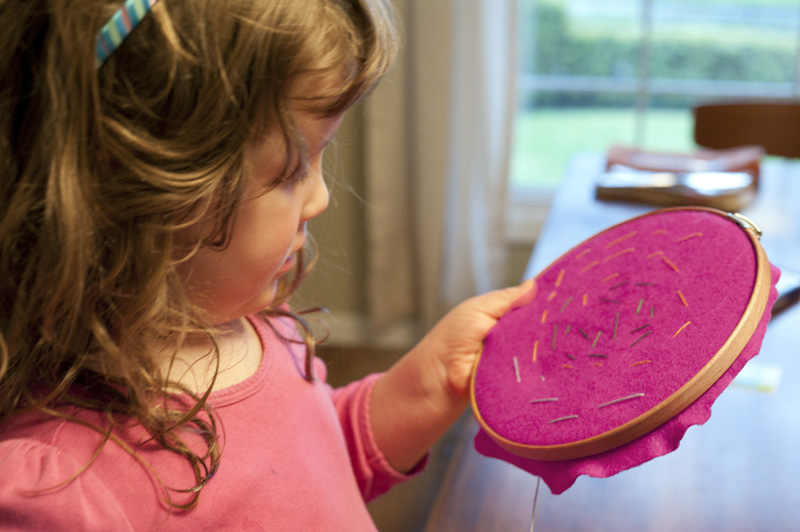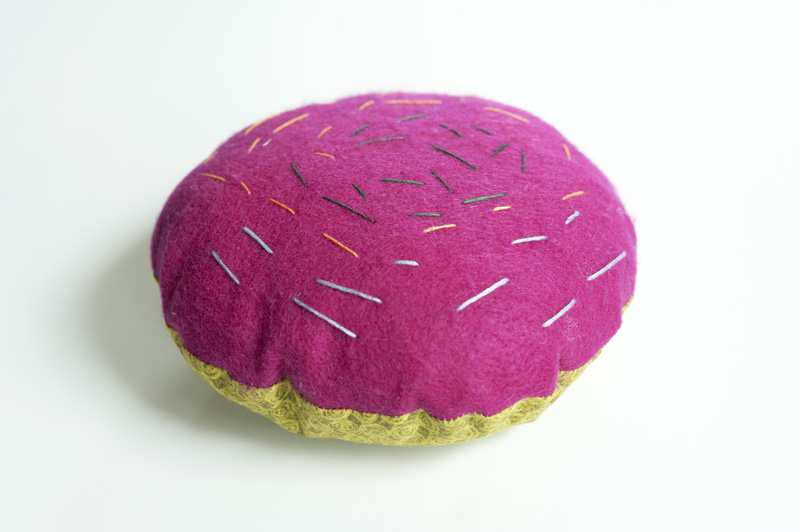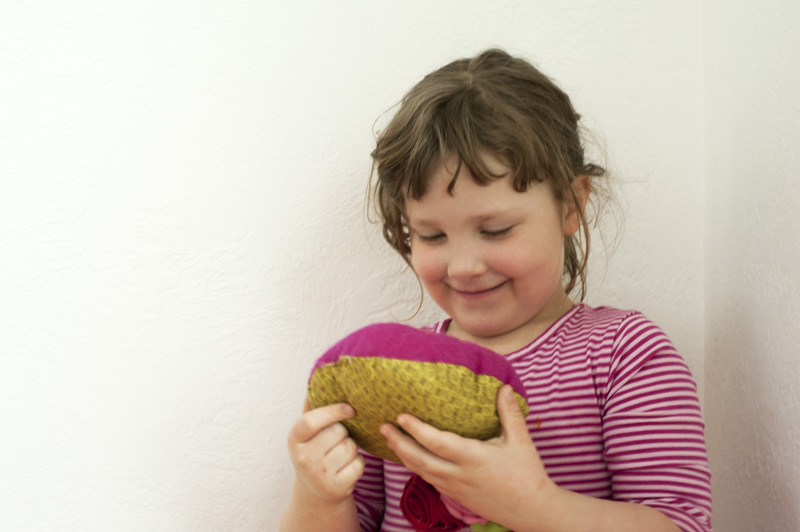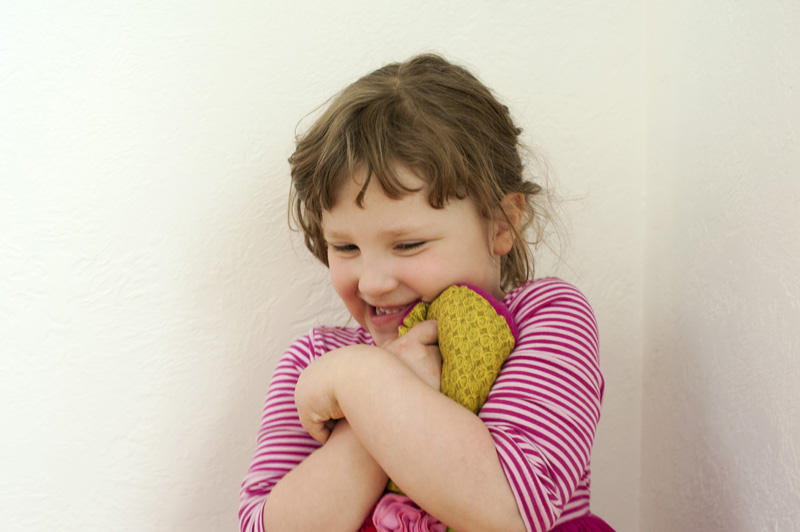 My son just wanted to watch the embroidering this time, and was very intrigued. He also gathered all of the scraps that were on the table, and made this little face design. Nice!