My son is really enjoying dinosaurs these days, so in case you have any dino-fans around, I thought I'd share some of the activities we've been doing – paper clip cutout toys, building dino skeletons in the yard, a pretty awesome interactive dinosaur book on the iPad, and jurassic artwork.
This first one is some simple paper clip cutout toys. I just did an image search for dinosaurs and let my son pick out which ones he wanted to printout. Then he cut them out himself and we taped a bent paper clip to the backs of them so they could stand up. (See images below.) My daughter also drew a background which we stood up with bent paper clips. Finally, I tried to bend the shape of a T-Rex with some wire, and my son drew a head for it, which we taped on. Both of the kids really love playing with this set of paper toys and acting out exciting scenarios.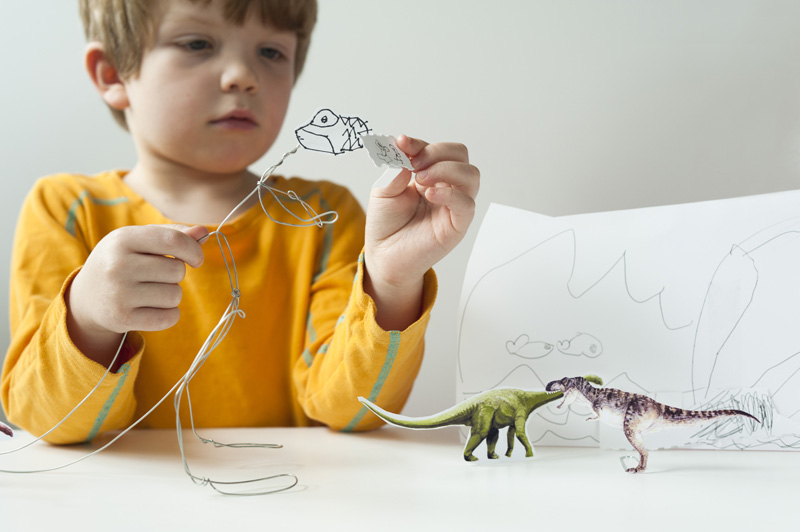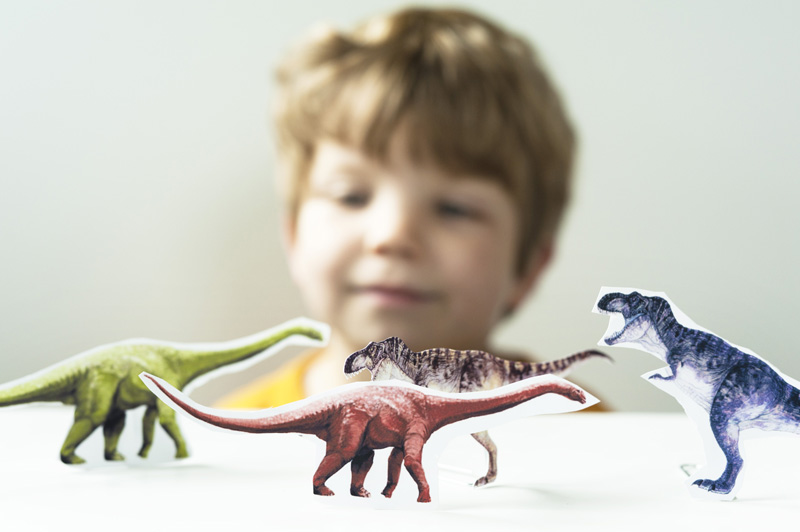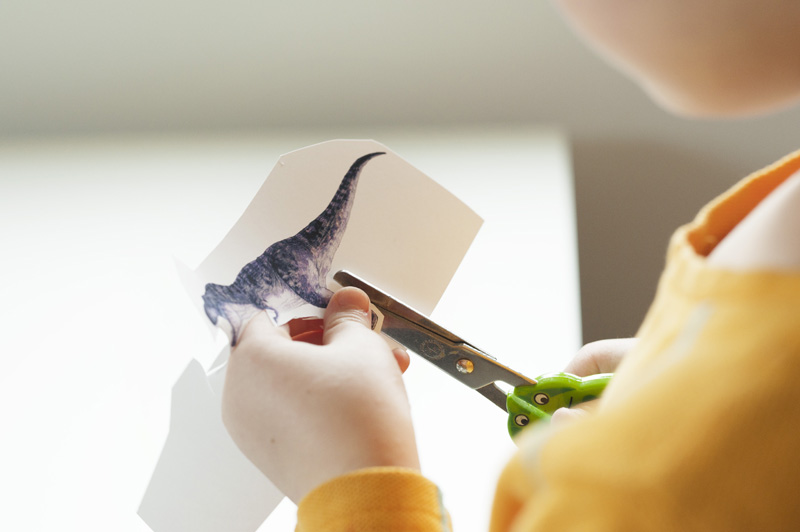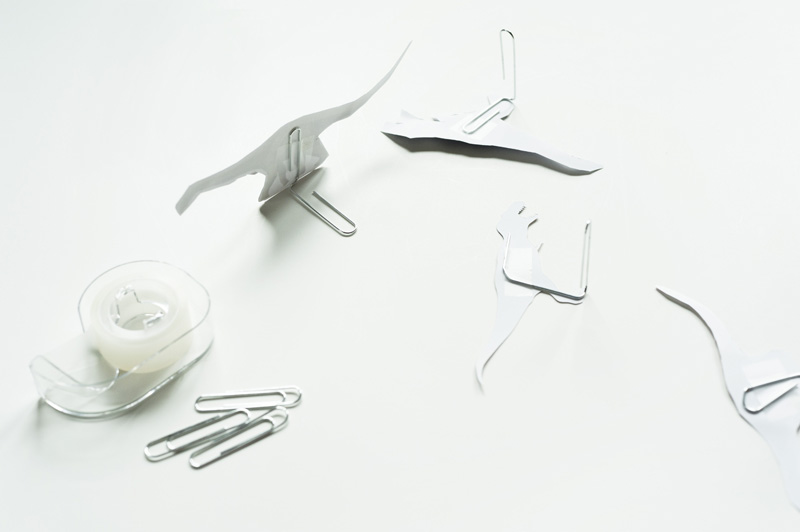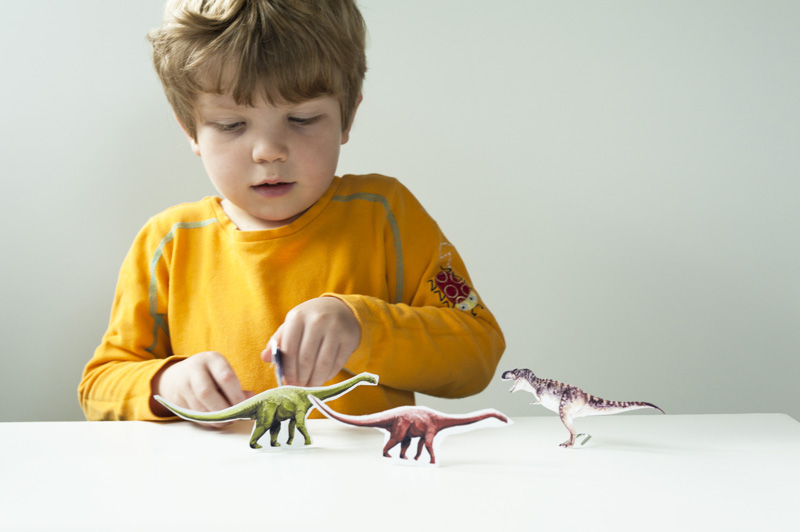 We've been having a great time searching and digging for "dinosaur bones" in the yard, then trying to put together an entire skeleton. Finding the pieces you need to complete the skeleton makes for quite an exciting scavenger hunt. Sometimes we have to go out on walks through the neighborhood or to the park so we can find the right one. Good outdoor fun!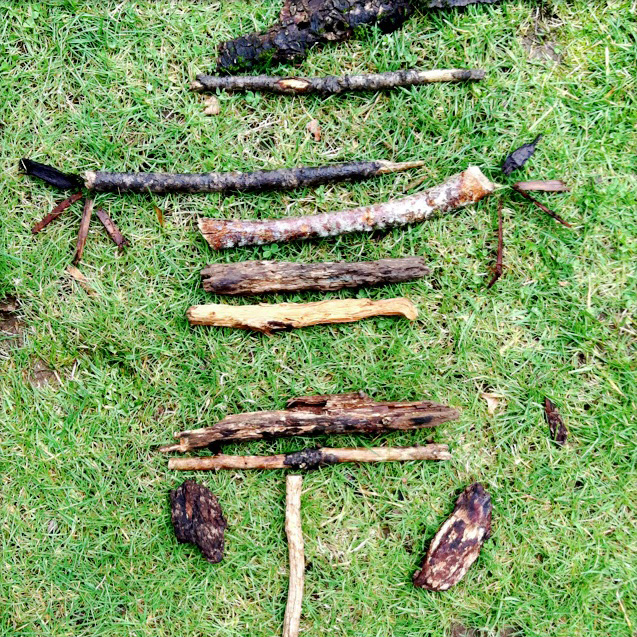 I was really excited to discover this interactive dinosaur book from Me Books. (As always, this is not a paid advertisement). And the twins are both totally fascinated by it. You can touch a dinosaur and it makes the noise that the animal might have sounded like. You can also touch the words, and it will read the text aloud, which is my favorite part, because now I can finally pronounce all of the tricky dinosaur names with confidence! Sweet. Check it out here if you'd like.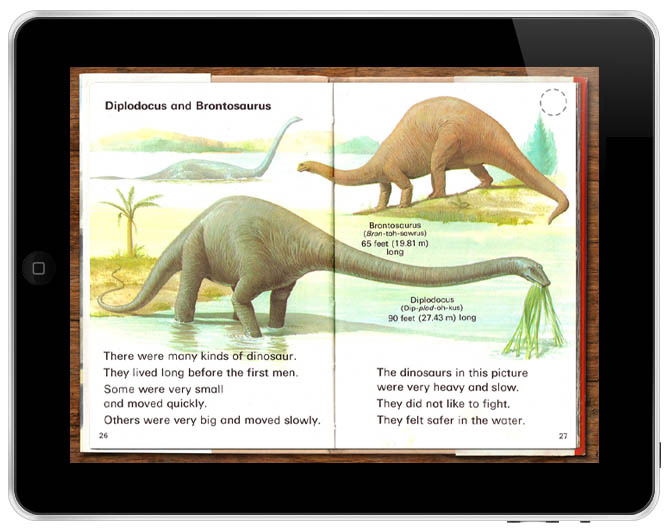 Finally, it's always great to just look at books or photos and get inspired to draw some dinosaurs on your own. Here are a couple drawings that my son did. One of them even for dad!
Hope you have some jurassic fun! Also, I'd love to hear about any dinosaur activities that you do, so feel free to leave a comment and share them!