While outside today, the kids were finding some nice old branches inside our laurel hedge, and we got the idea to make some broomsticks for Halloween. We used some old hose clamps, which made them very easy to make. It might be a fun addition for witch or Harry Potter costumes, or even just porch decoration. There are some very simple directions below if you want to try it out.
Hope you're all having a great October!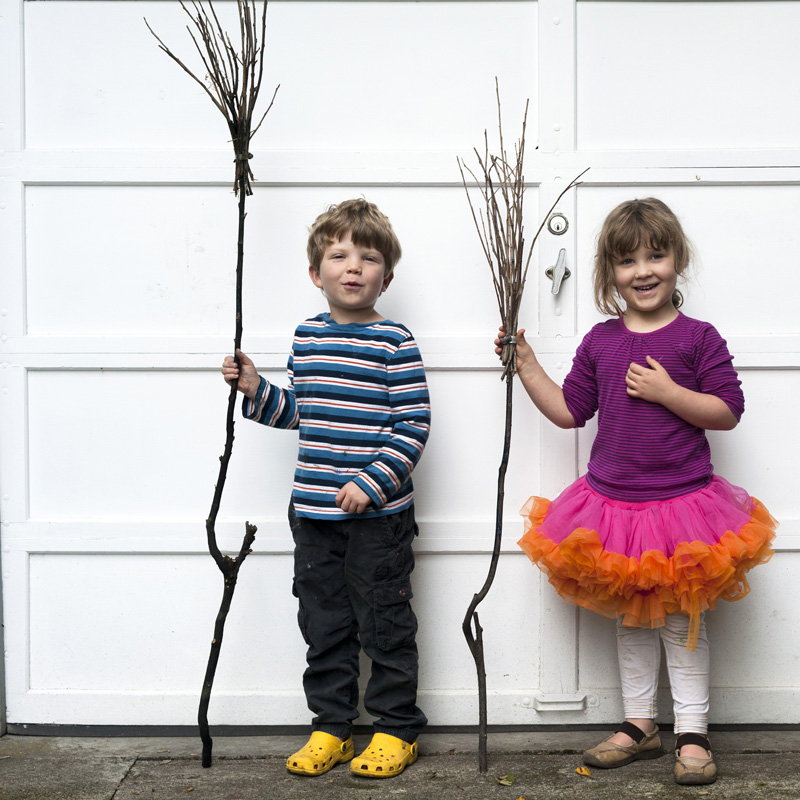 Take a hose clamp and slide it over the end of the broomstick handle, then tuck a bunch of small twigs into the clamp, and tighten it down with a screwdriver.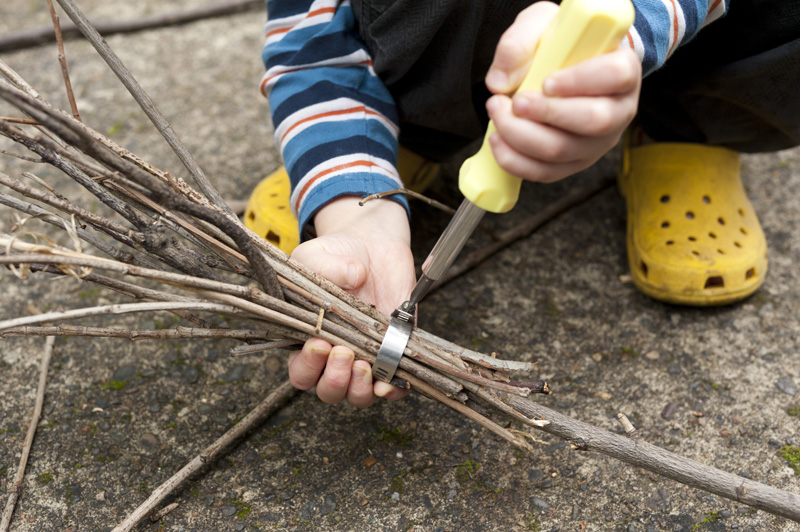 The kids had a great time using the screwdriver, then I tightened the clamps a bit more.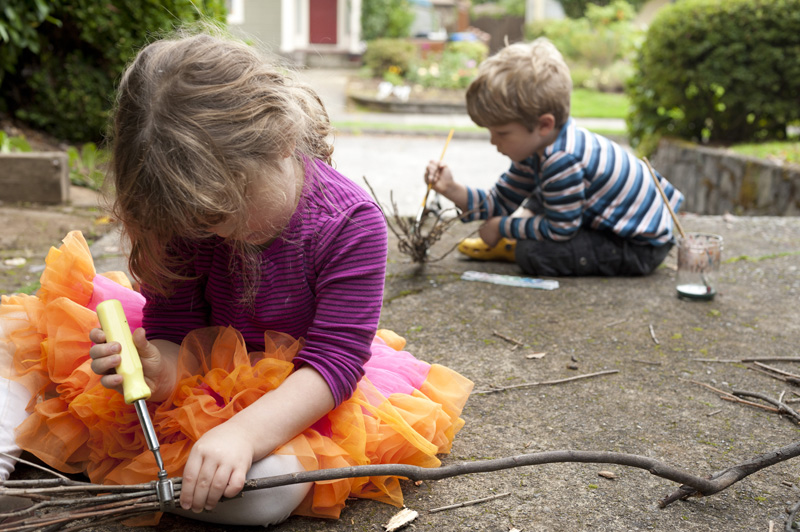 They wanted to paint their broomsticks, too. Nice!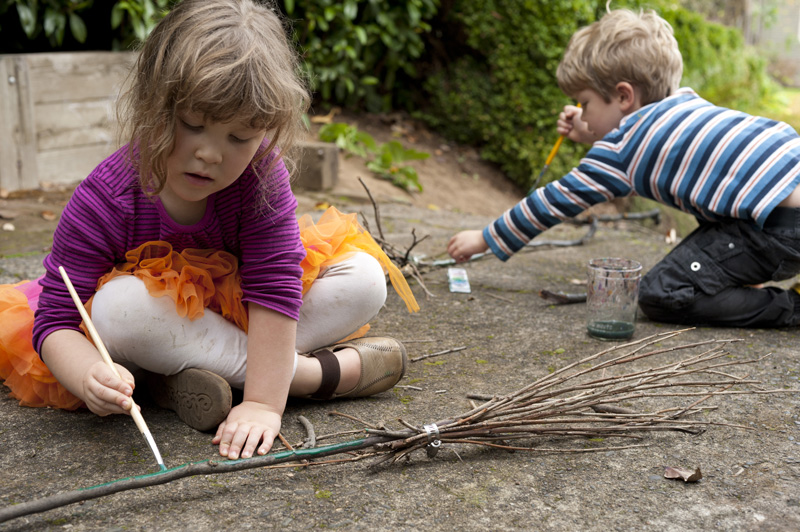 Get ready to fly!