Here is a project I did for Junior Magazine, and I thought it would make a fun craft or gift for Mother's Day. They are standing paper flowers. The idea was inspired by a paper ornament from Ann Wiseman's book, Making Things (One of my favorite kids craft books.)
The paper pedal circles slide on and off without the need for glue or tape, which makes them a great building toy that can be put together in many color variations. They take only minutes to make, and stand by themselves, so you can use them for a decoration just about anywhere.
There are instructions below if you want to try them out. And as always, feel free to upload photos of your versions on the Made by Joel Facebook Page!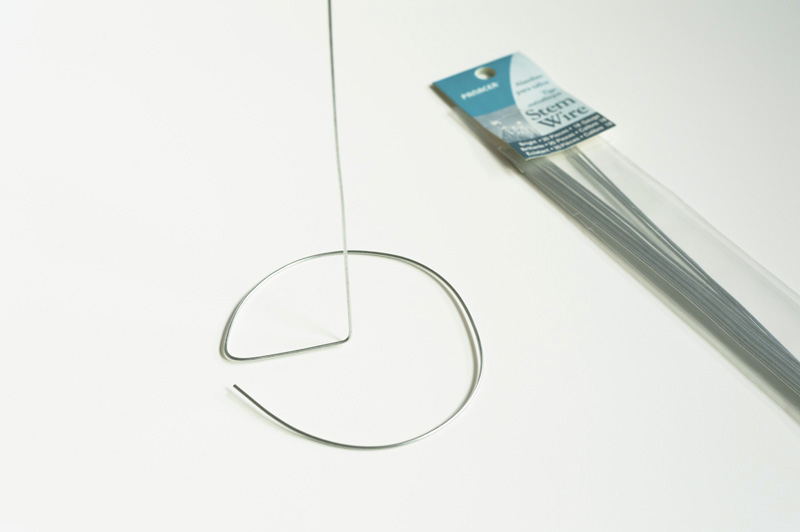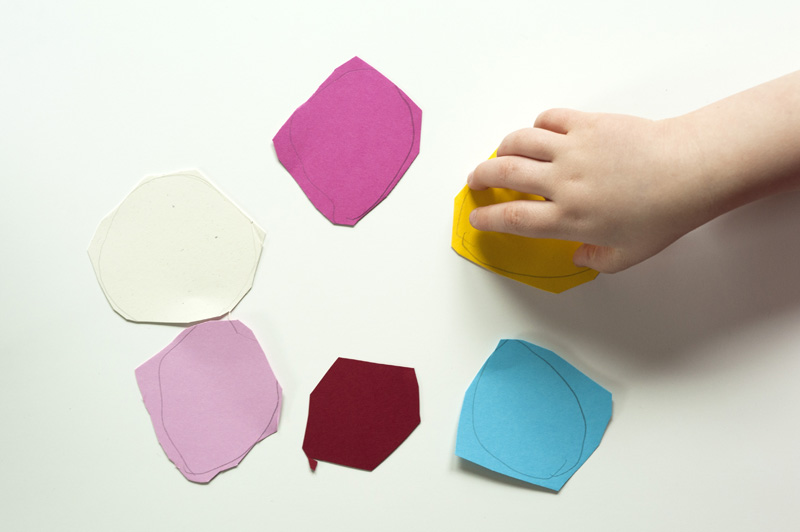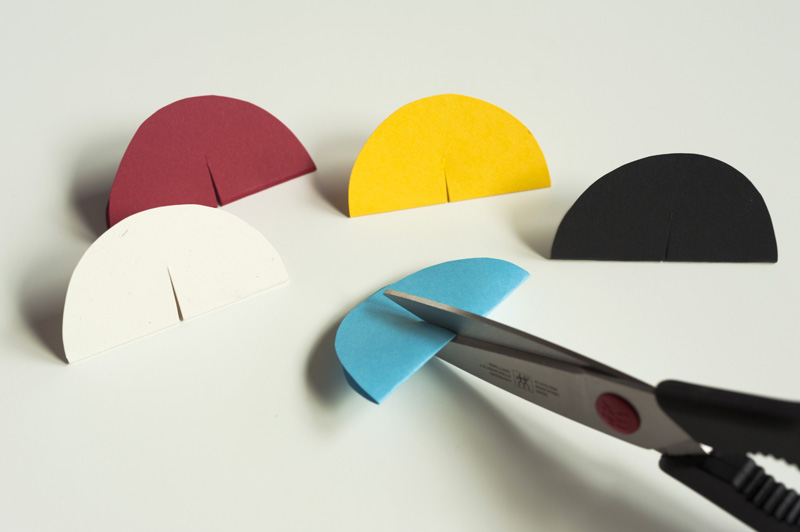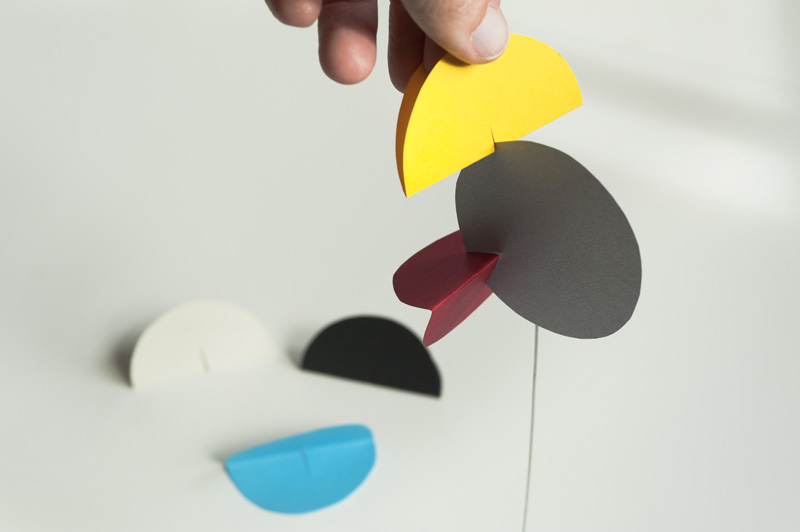 Materials:
paper
scissors
clear tape
wire. (I used 18″ floral stem wire, which you can find in the floral section of craft stores. That way you don't need to cut the wire. It's already a perfect length.)
Instructions:
1- Cut out 6 circles using colorful pieces of paper. (My circles were about 3 inches in diameter, but you may make whatever size you'd like. The circles do not need to be perfect.)
2 – Take your piece of stem wire and using your fingers, bend a circle (about 4 inches in diameter) at one end for the base. Make the wire flat against the bottom through the middle of the circle.
3 – Then bend it straight up at the middle to make the stem of the flower stand upright.
4 – Fold 5 of the paper circles in half, then cut a narrow notch into the side of each fold.
5 – Take the remaining paper circle, and attach it to the top of the wire stem with one piece of clear tape. This will be the center of the flower.
6 – Now align the notch of each folded circle and simply slide them one by one onto the center circle. Do any last little bends on the base so the flower will stand up firmly. Done!
You can buy supplies for this project below! (Made by Joel Shop is powered by The Saturday Market Project)
Click on the image below if you'd like to read the article from Junior Magazine.