I've been wanting to try a paper cut-out mobile and ended up making this owl. It was an interesting design challenge, trying to make it look good no matter how the pieces spun, and the mobility gives the owl a lot of character. I think I'll put it in the kid's room.
I only used thread and scotch tape to put it together, so it was very easy. There's a template below that you can print and cut out if you'd like to try making one too.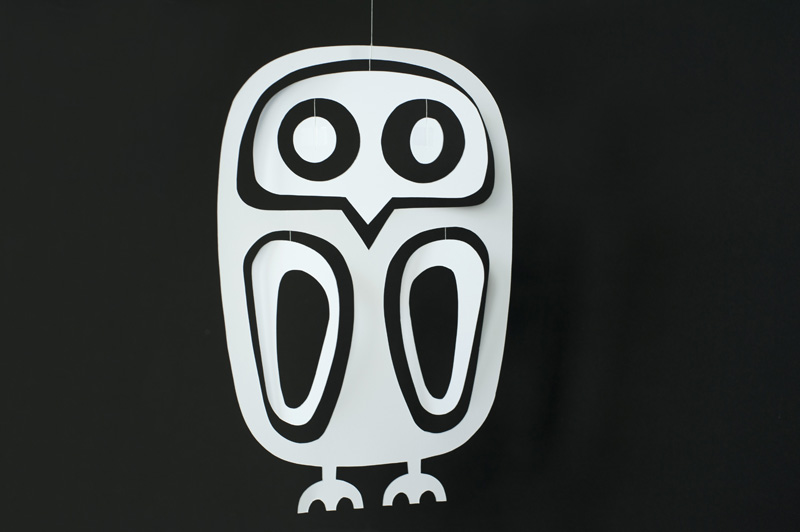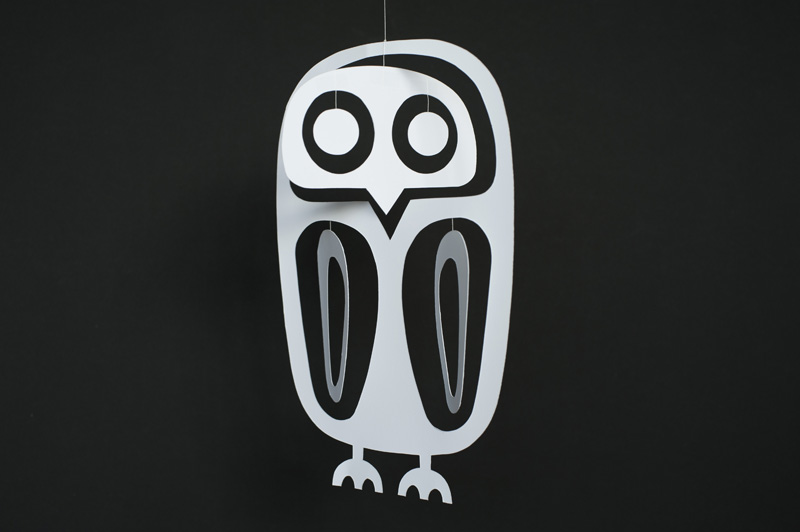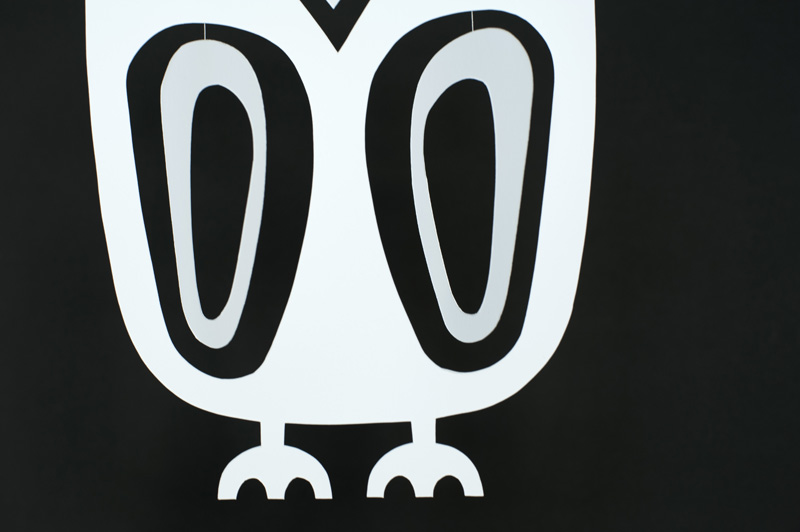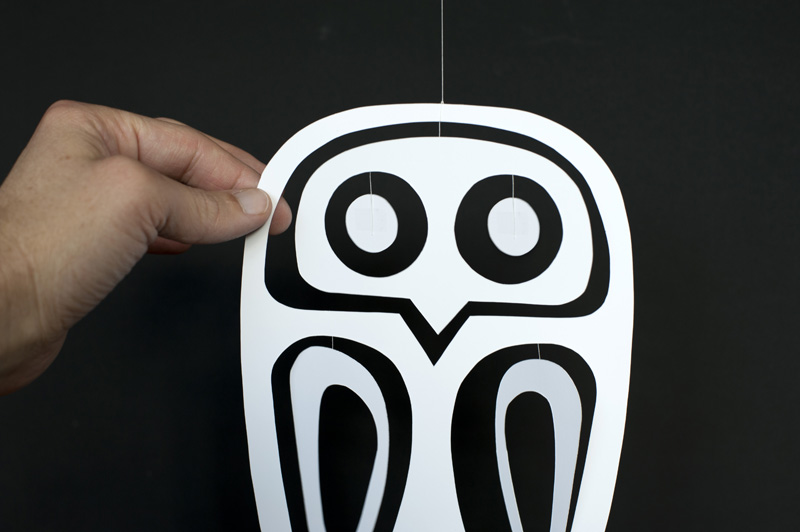 To make your own, click on the template and print it out. (I used a sturdy matte photo paper.) Cut out the pieces with a craft knife. Then using short lengths of thread and small pieces of scotch tape, attach the mobile pieces together. Finally tie one long thread to the top of the owl and secure the knot with tape. It's so light you can just hang it from the ceiling with another piece of tape. No need to use a hook or screw. Simple! It might also be fun to let your kids color it before cutting it out.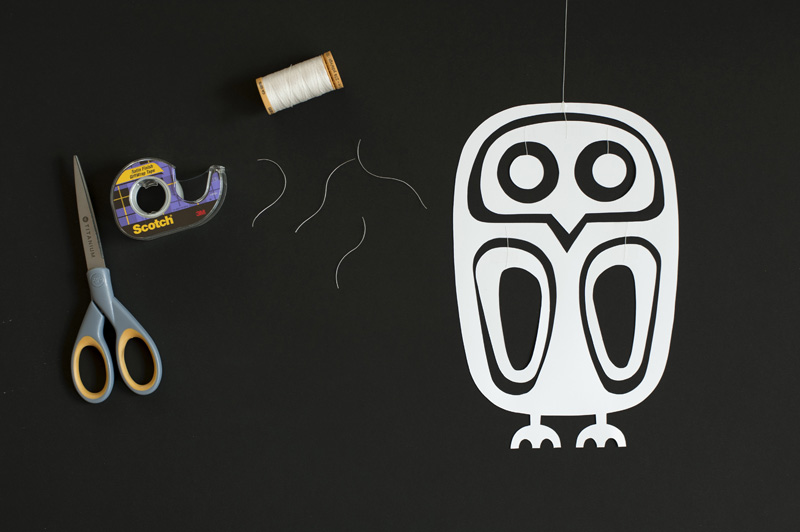 Template: Click on the image below, then print.