Here are a few things we've been enjoying in the great weather we've had this month:
The kids really love riding their bicycles on our driveway.  Last week we spiced things up by drawing a track with some sidewalk chalk.  They love practicing their turns while trying to stay in the lines.  I was impressed with how well they did.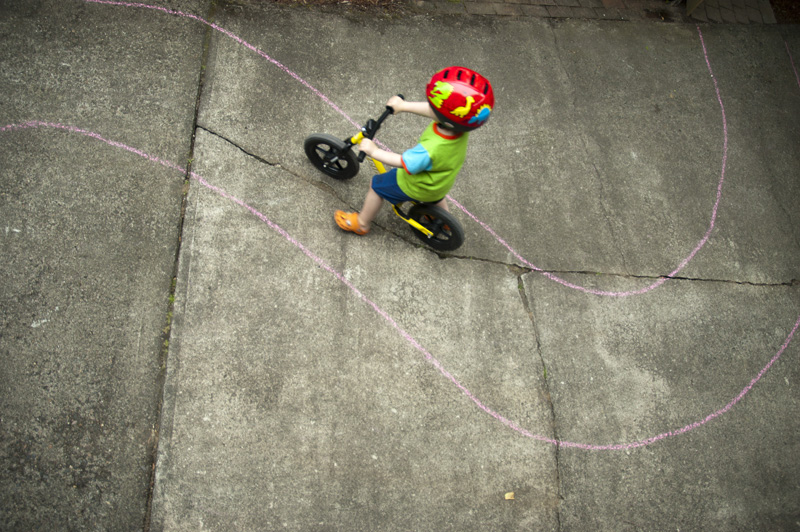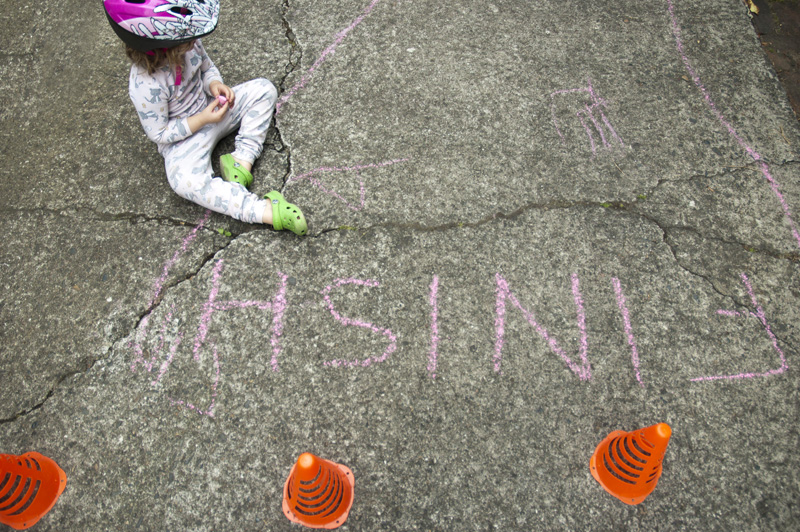 A few days ago I gave the kids some scrap wood, sandpaper, a small hammer and some pens.  (They've really been in a building mood lately.)  The pounding was a big thrill too.  I started the nail for them, and also drew a hand outline on the end of the wood where their other hand would be safely away from the hammer.  After a lot of hard work, they ended up with some great pieces!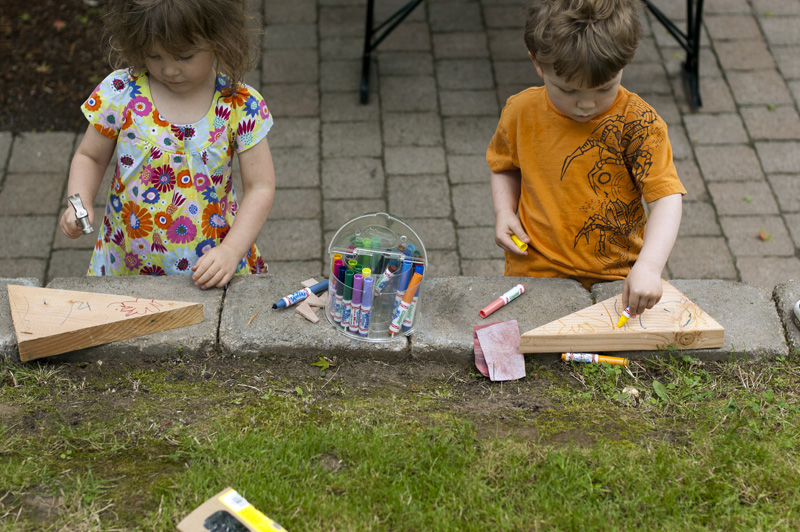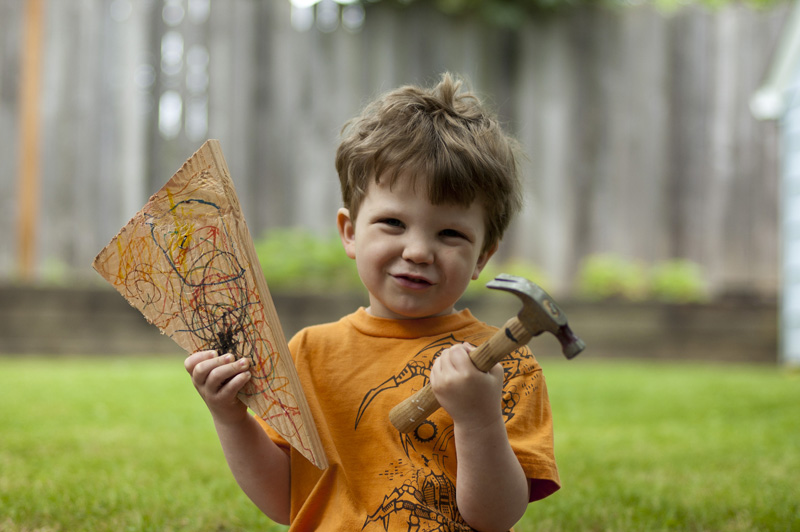 To get a little shade, we did a backyard tent.  We made ours by pounding in four sticks of wood and attaching a sheet to them with clothes pins.  A nice place to relax and have a snack.