We went to the beach last weekend, and I picked up a bunch of smooth flat rocks with the idea of painting them.  Then I thought it would be interesting to come up with a way of using the rocks in a game.  The kids have been starting to show interest in recognizing letters in the alphabet, so I came up with this game which provides a nice blend of learning, creating art, and organized social activity (waiting to take turns, etc).
First you need to get a bag of letters (from a scrabble game or similar).  Each player gets a board (I cut two pieces of plywood and painted them).  The painted rocks go on a round circle in the middle (I cut the circle out of a canvas fabric).  The child reaches into the bag and takes out a letter.  If they can correctly identify the letter, then they get to choose a rock from the circle and place it on their board.  When their board is full, they win!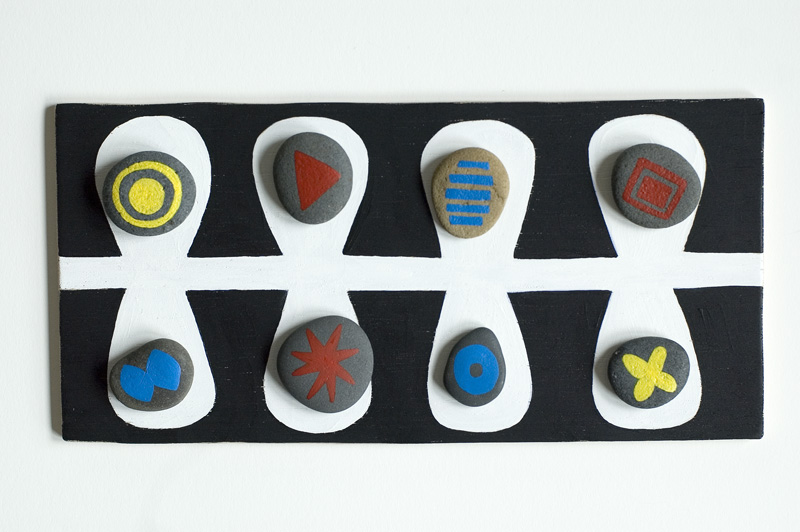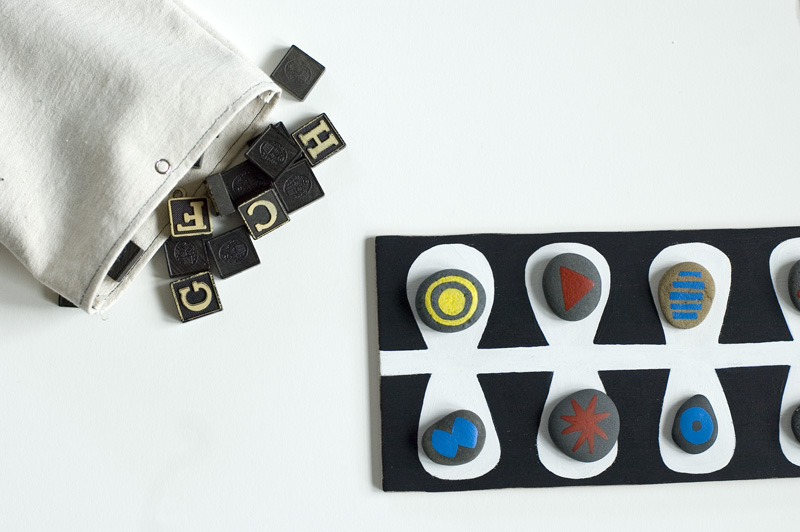 It was a big hit!  The kids were so excited to earn their rocks and add to their artistic creation on the boards, all while learning their letters.  I must say I enjoyed playing it too.
Another variation with older kids could be that each child gets 8 letters.  If they can lay out a word, then they get a rock.  Then they draw more tiles to replace the ones they used.  This way, older kids could play with younger children and all enjoy the same game together.  You could even create math tiles (2 + 2 = ), or object tiles for vocabulary, whatever needed to be learned.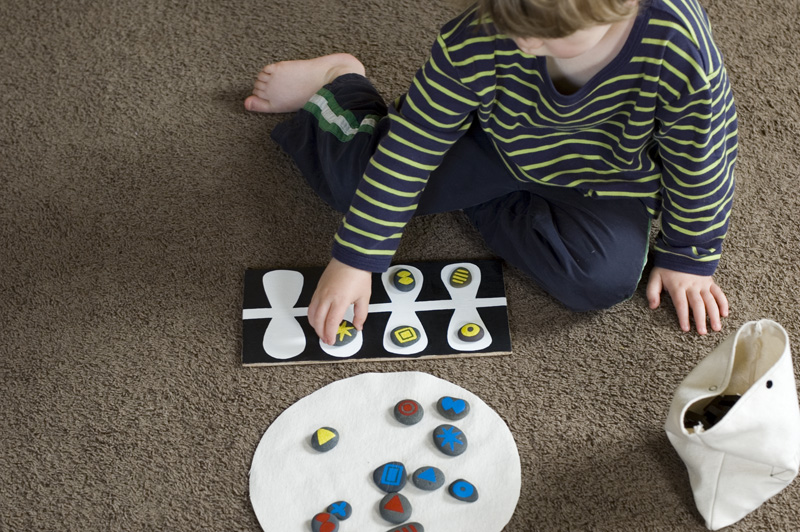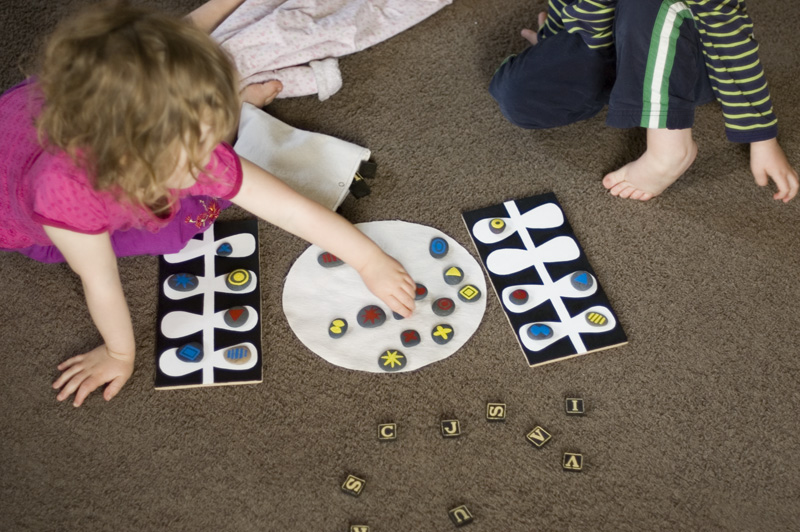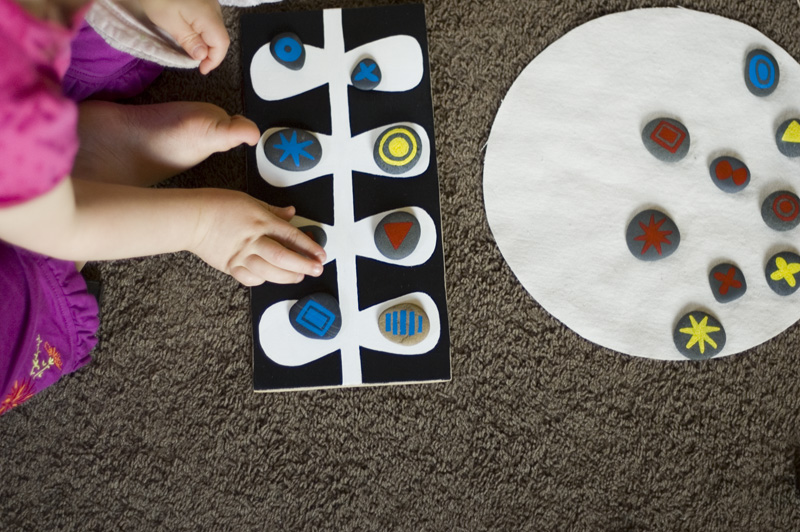 If you want to give it a try, I highly recommend finding some rocks and painting them and making some design boards.  If you don't have the time right now and want to try a paper version, you can print and cut out some rocks and boards using these templates below.
This game is intended for personal use only and cannot be reproduced for sale. © 2010.