Celebrating Thanksgiving with family and friend gives the perfect opportunity to reflect on the things that we love and appreciate. This Thanksgiving, I decided to create an "I'm Thankful For…" coloring sheet that doubles as a placemat for the kids table.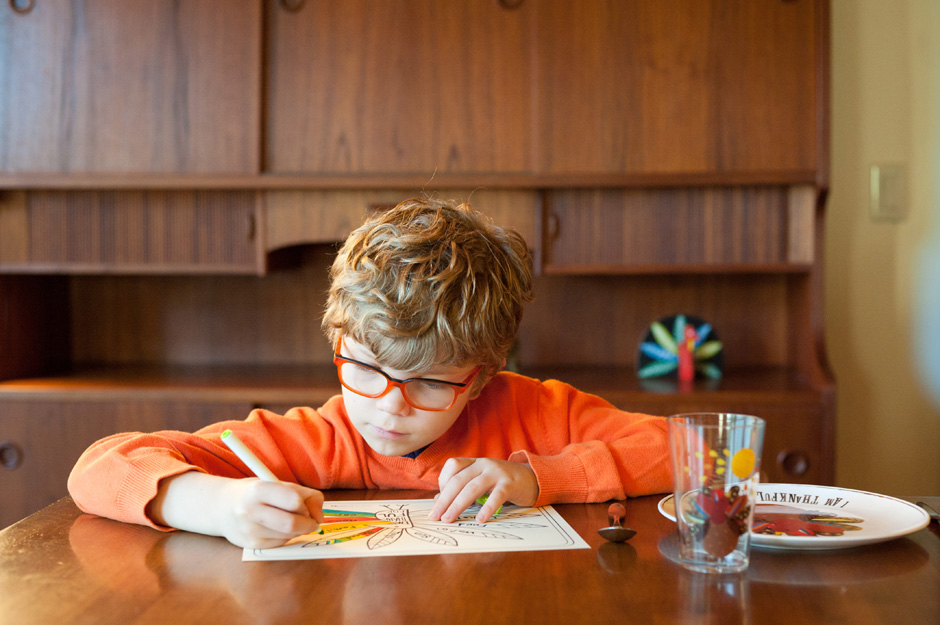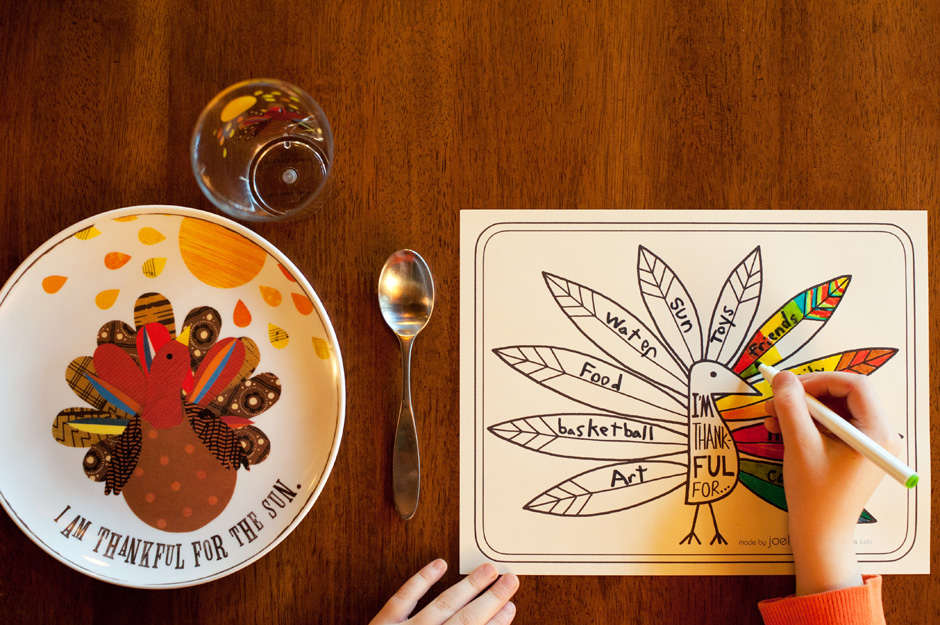 My kids felt really good about putting their appreciations down on paper and I was happy that they were able to reflect on the meaning of Thanksgiving while doing something that was creative and engaging. It's a great activity to do before the big Thanksgiving meal, plus it's a sweet reminder to give thanks while they're sitting at the table.
So before you start that oven next week, get your printer warmed up and give the kids this little activity to celebrate what they're thankful for. I hope you all have an excellent Thanksgiving!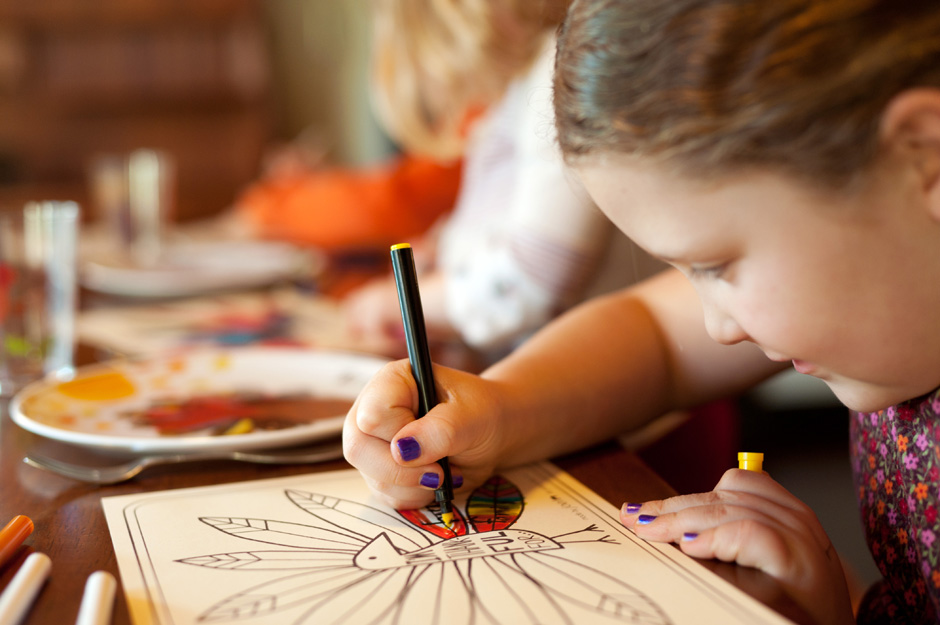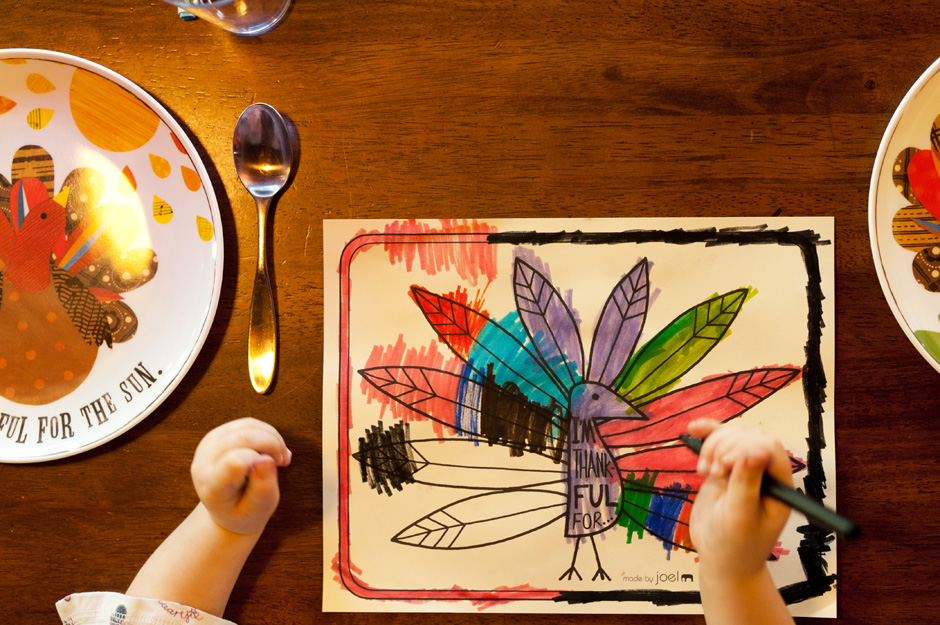 Template: Click on the image below, then print!