Our daughter just turned 2 yesterday, and she loves taking care of her dolls. And like many other kids her age, she's also pretty fascinated with poo.
So when I was at the sewing machine a few days ago, I couldn't resist making some doll diapers with detachable velcro poo.
Yesterday morning I gave her the present. She was very delighted and surprised by the toy, and sat down to change her baby's diaper over and over for the rest of the morning with a big grin on her face. Nice!
I wasn't sure if I should post a tutorial on the site, but everyone on the Facebook Page said yes, so here are some instructions below, complete with printable diaper template.
Happy diaper changing!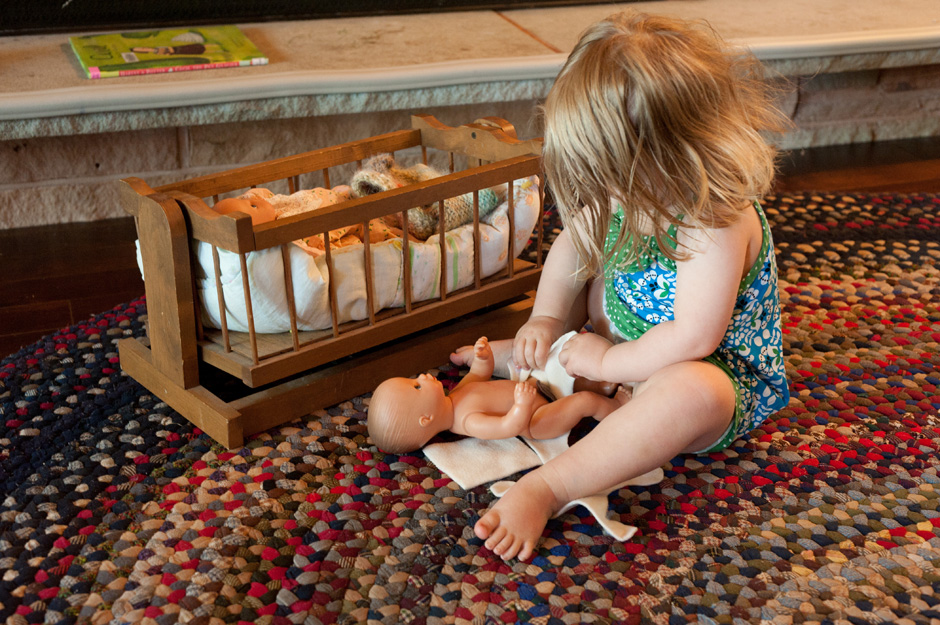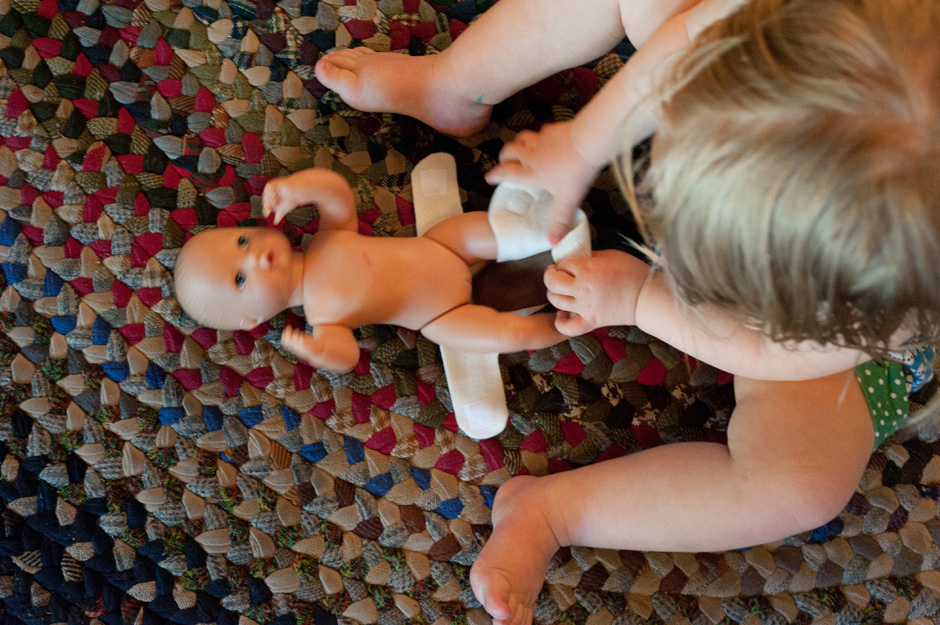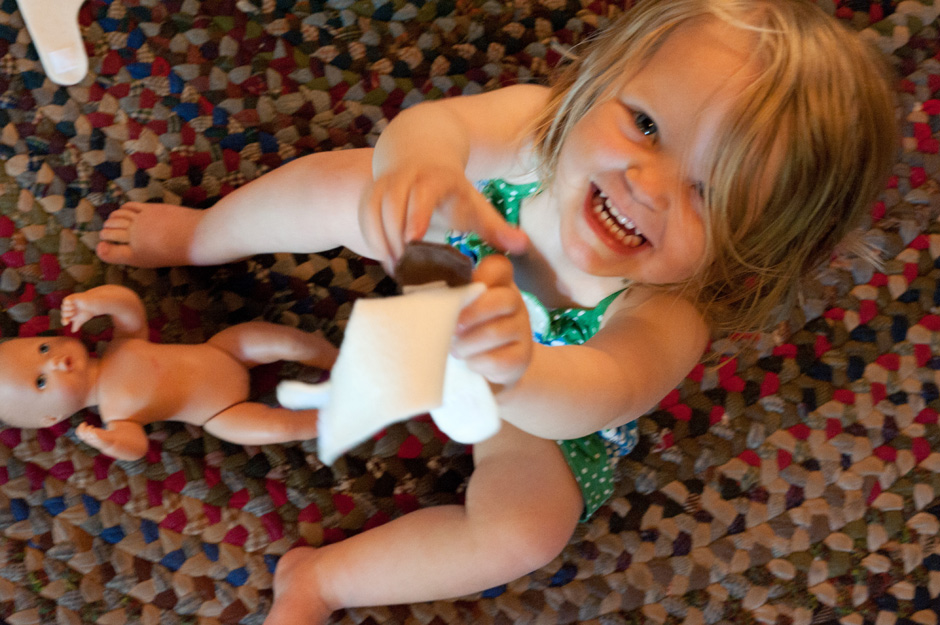 I used fleece for my diaper, so its very easy to make. Not much sewing at all. Also, keep in mind that you might have to adjust the size of the diaper template depending on the size of your doll.
Instructions:
Print out the template at the bottom of this post, and cut out the pattern. (Recycle some old paper if you'd like.) Then place pattern over a piece of fleece (or felt) fabric and cut out the diaper shape.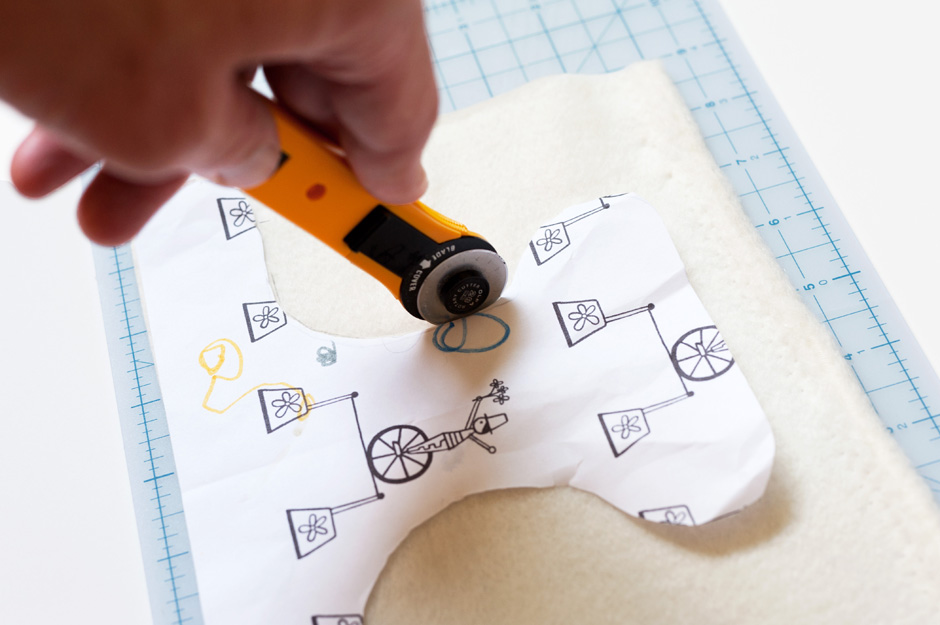 Using the photo or template for a guide, sew on the pieces of velcro for fastening the diaper and also the poo.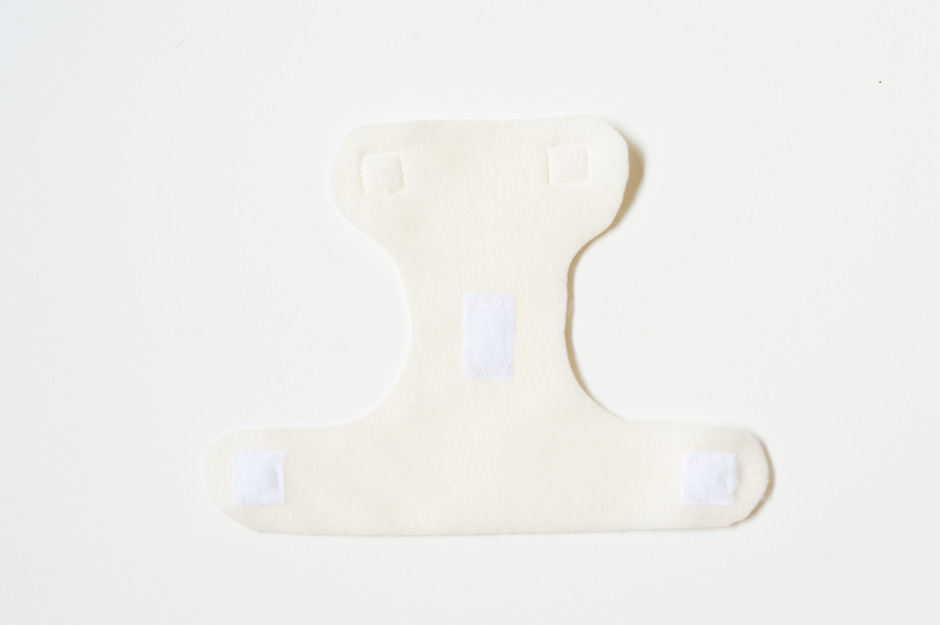 Now find some brown fabric scrap, and cut into an oval shape, about 4.5×3.5 inches. Then sew a piece of velcro onto one side. (See photo.) Make sure the velcro is opposite that on the diaper, so the velcro attaches.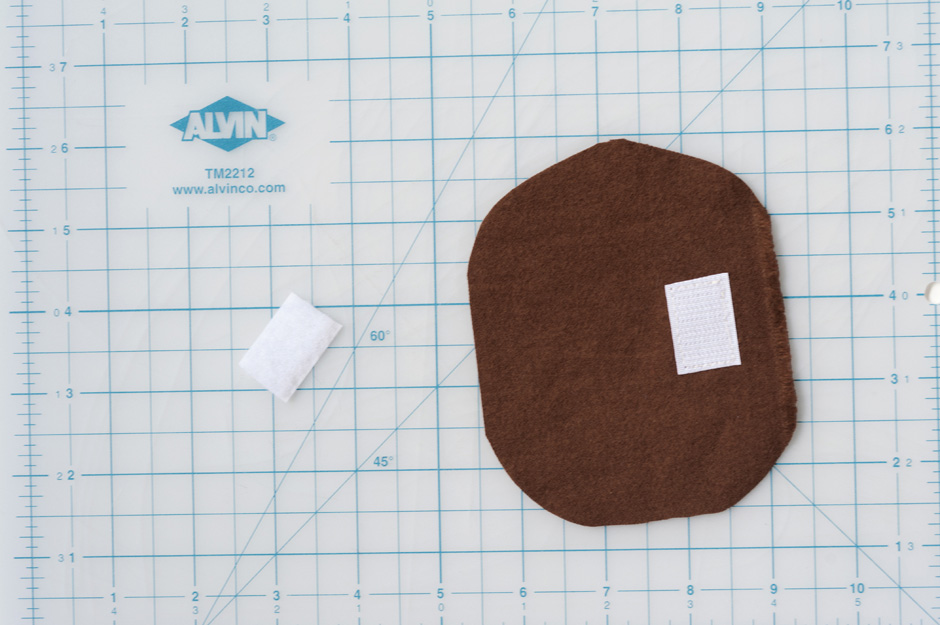 Fold the oval in half length-wise so that the velcro is inside and sew down the edge, leaving an opening at the end.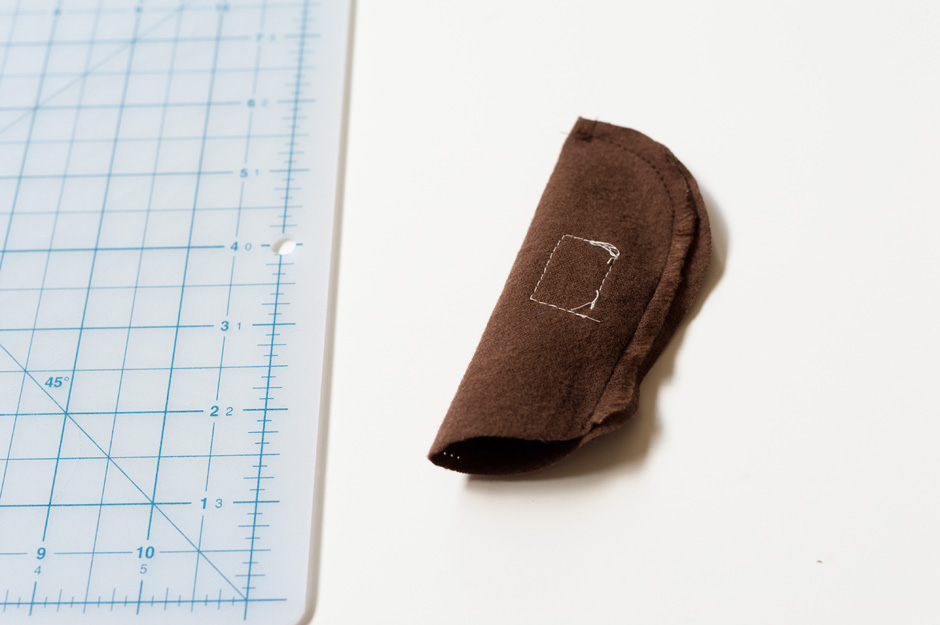 Tuck in the fabric on the open end, then sew it closed, and attach it to the diaper. Oh, and I also cut a square shape of fleece for her to use as a wipe, which added to the excitement.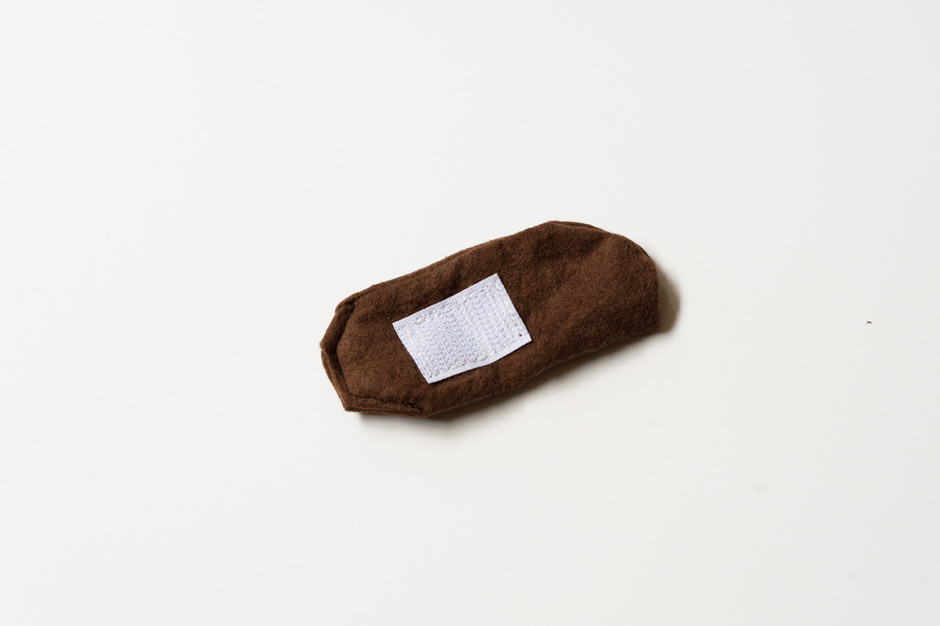 Click on the template below, then print.