Exciting news! I've been working on a Made by Joel Shop where you can easily get the materials you need to make craft and toy projects at home. I always try to use simple things around the house. However, if you happen to need something, it'll be a convenient, time-saving one-stop shop.
To help make this happen, I've teamed up with the genuinely kind people at The Saturday Market Project. I select my favorite supplies, and they handle the shop. We're also working together to produce some of my toy designs and Paper City kits in the near future.
One of the first projects we've outfitted is the Mother's Day Standing Paper Flowers. If you scroll to the bottom of this page, you can see the shop and try it out! You'll find three other projects we've put together there, too: Yo-Yo Balls, Painted Fabric Dolls, and Wood Burned Doll Blocks.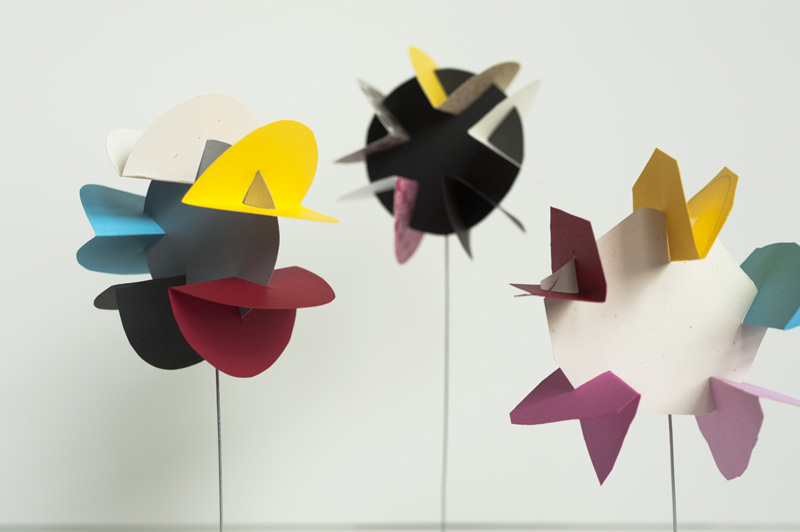 Materials:
paper
scissors
clear tape
wire. (I used 18″ floral stem wire, which you can find in the floral section of craft stores. That way you don't need to cut the wire. It's already a perfect length.)
Instructions:
1- Cut out 6 circles using colorful pieces of paper. (My circles were about 3 inches in diameter, but you may make whatever size you'd like. The circles do not need to be perfect.)
2 – Take your piece of stem wire and using your fingers, bend a circle (about 4 inches in diameter) at one end for the base. Make the wire flat against the bottom through the middle of the circle.
3 – Then bend it straight up at the middle to make the stem of the flower stand upright.
4 – Fold 5 of the paper circles in half, then cut a narrow notch into the side of each fold.
5 – Take the remaining paper circle, and attach it to the top of the wire stem with one piece of clear tape. This will be the center of the flower.
6 – Now align the notch of each folded circle and simply slide them one by one onto the center circle. Do any last little bends on the base so the flower will stand up firmly. Done!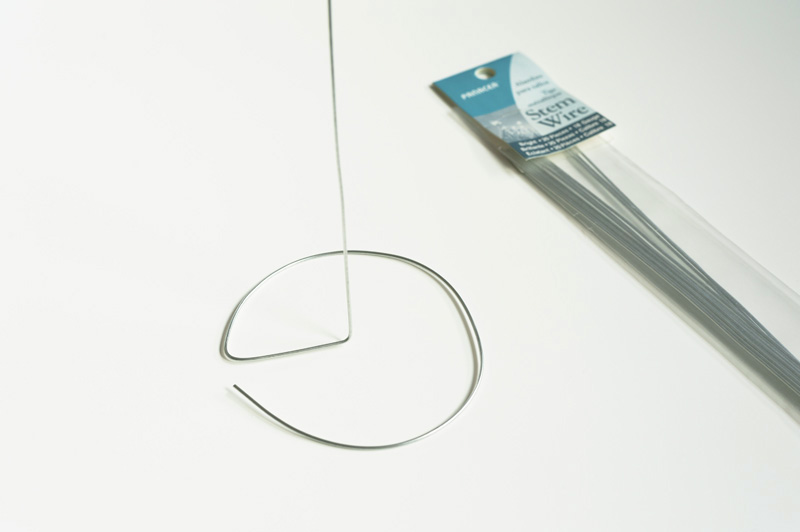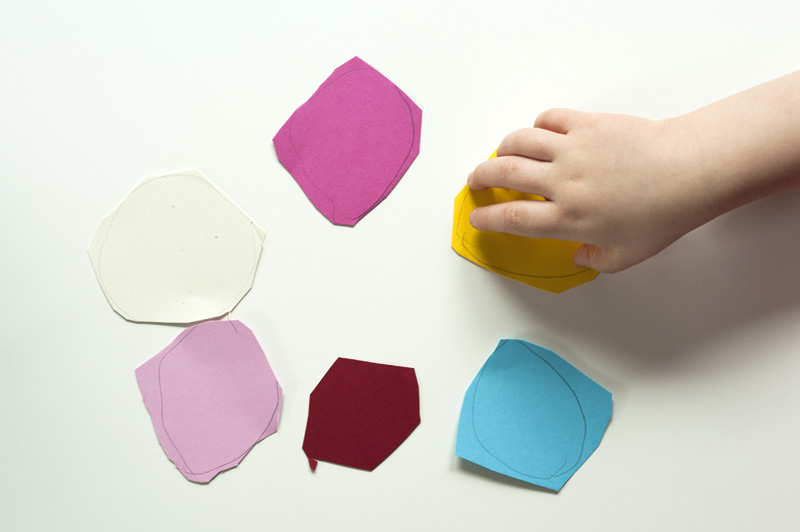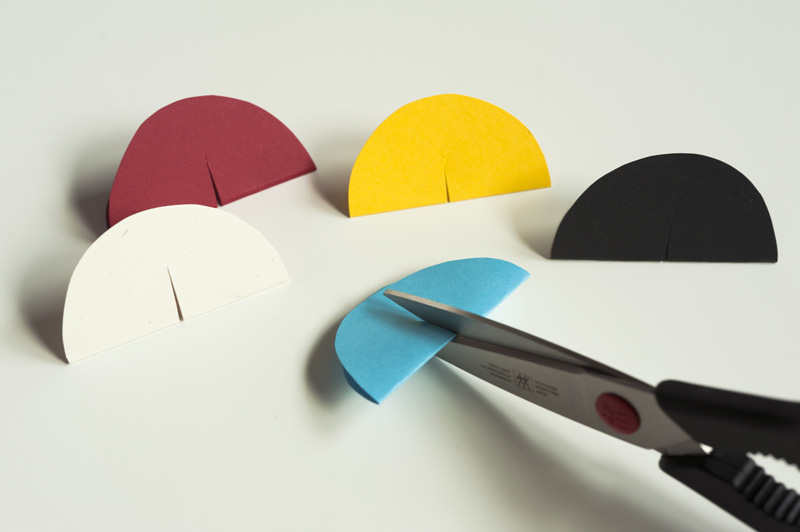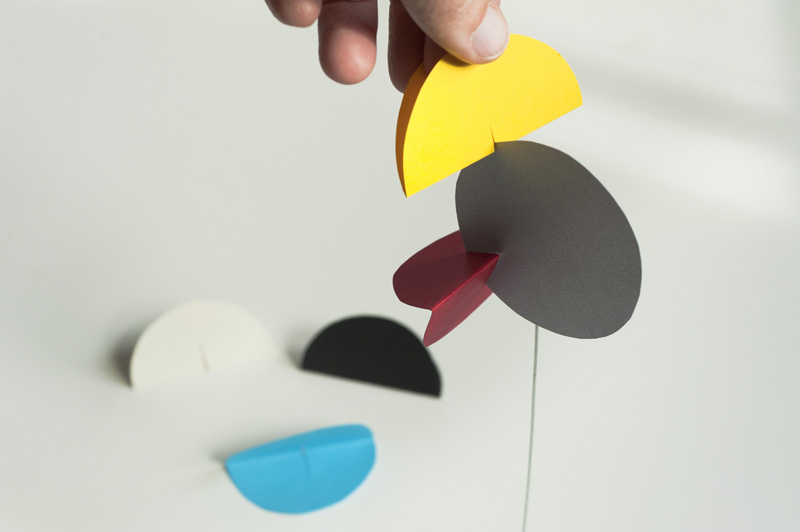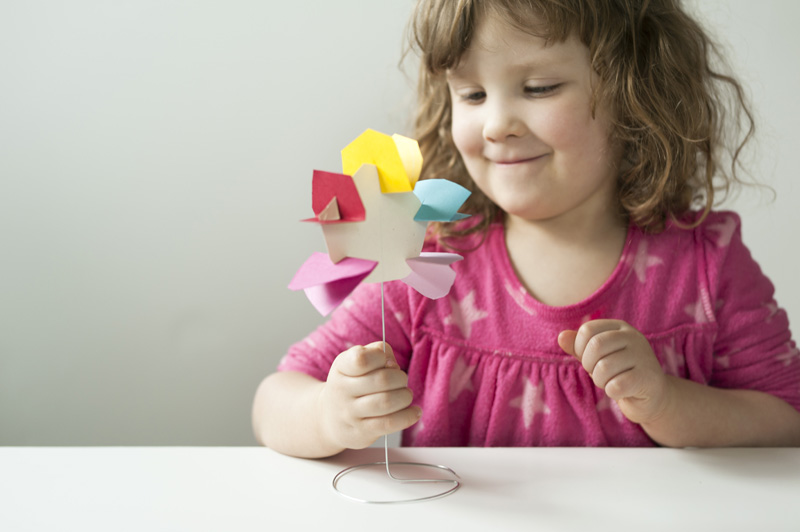 (Made by Joel Shop is powered by The Saturday Market Project)

Below are the other three projects we've added shops too!