A couple of weeks ago I finished some circus paintings for a pediatric dentist's office here in Portland. After they were done, I thought the designs would translate well to a circus themed Paper City. So here it is – Paper City Circus!
My kids liked the idea too. Especially our almost two year old who loves roaring like a lion. Nice!
All of the printable templates are below. And I'd love to see your colored in versions if you'd like to post a photo on the Made by Joel Facebook Page.
Hope you enjoy the big top show!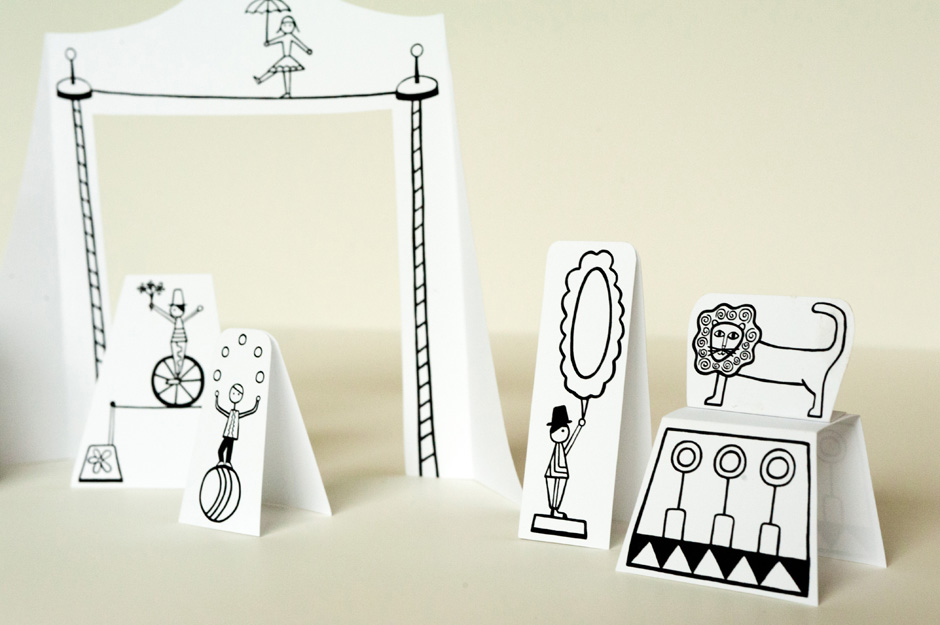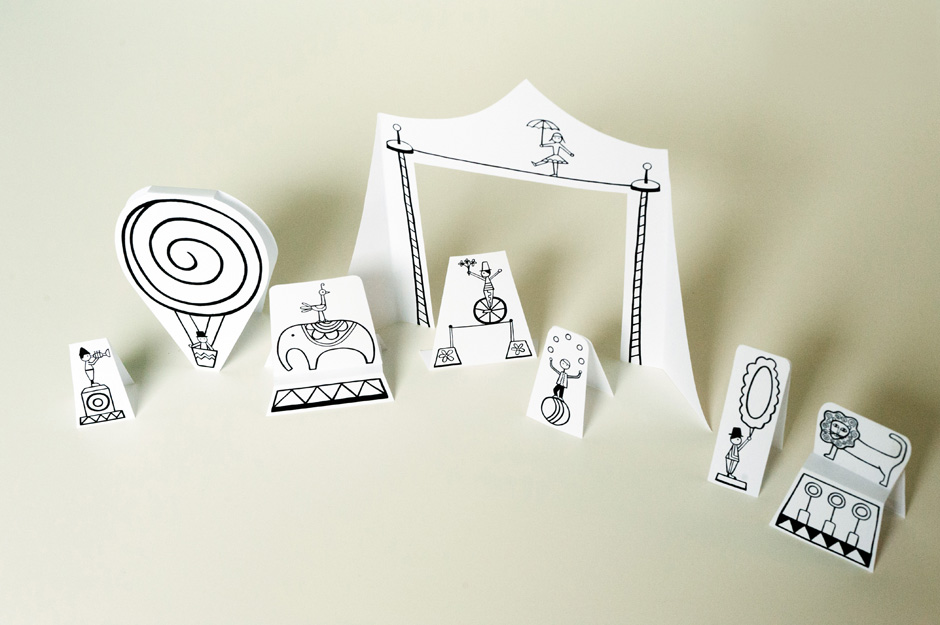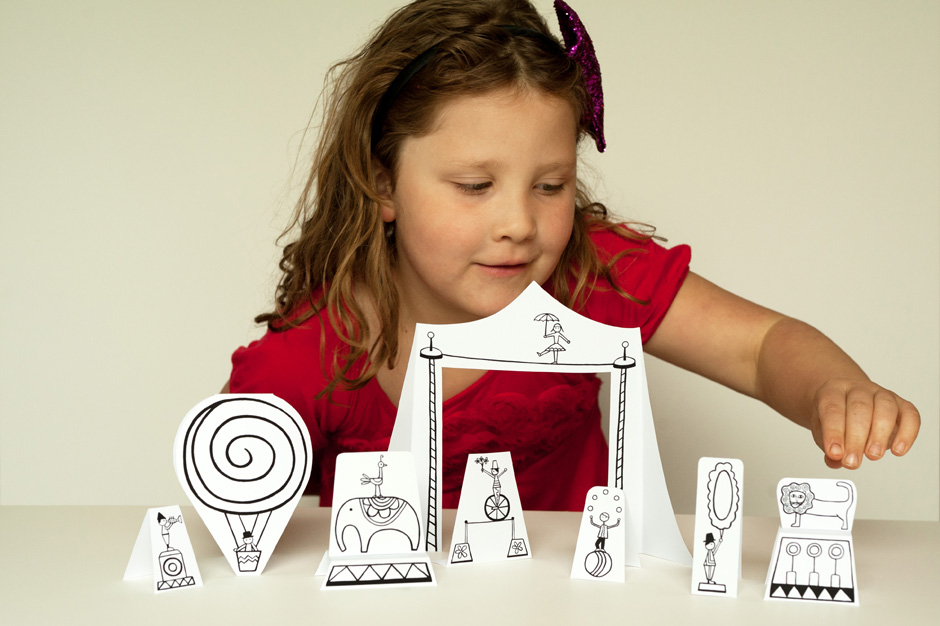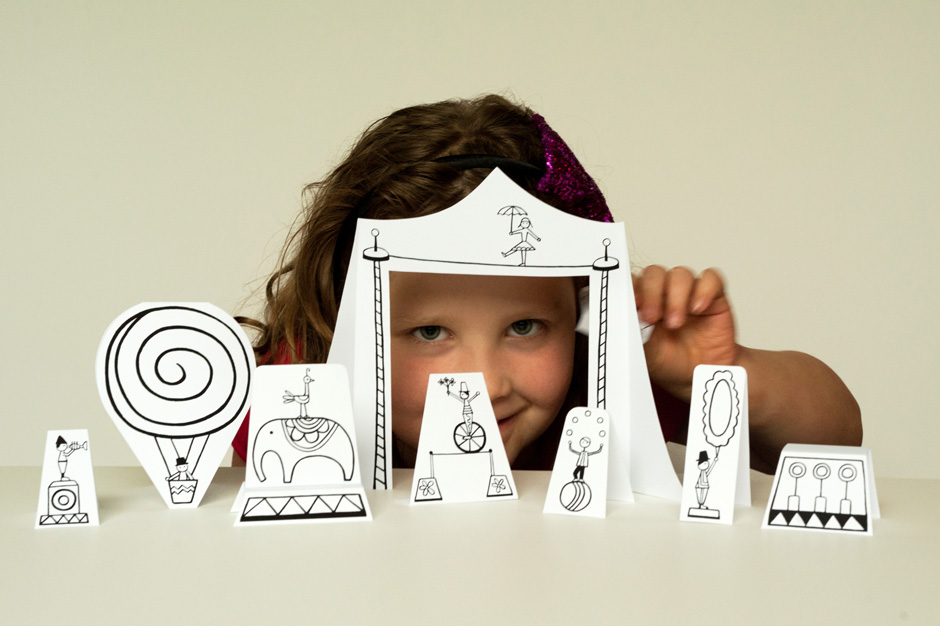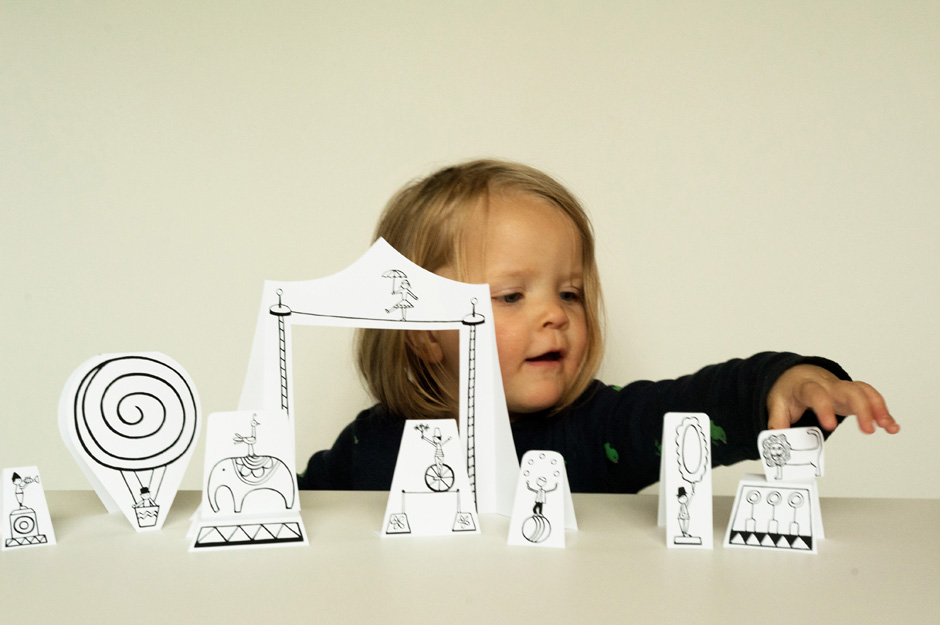 Click on the images below, then print.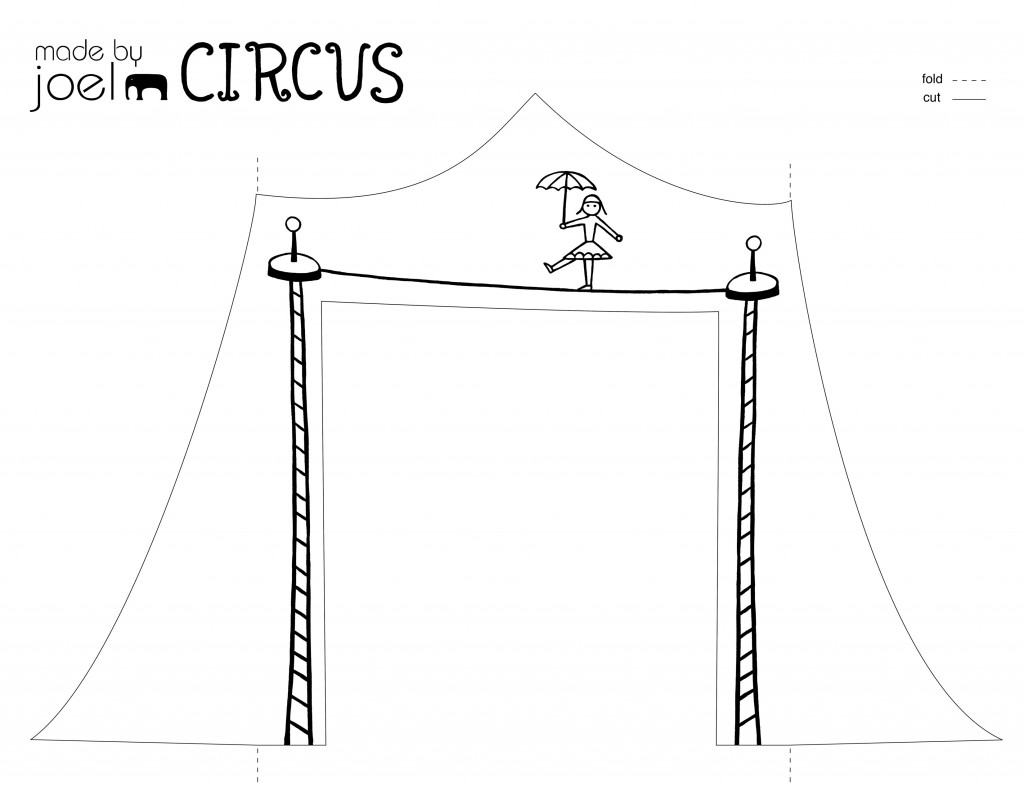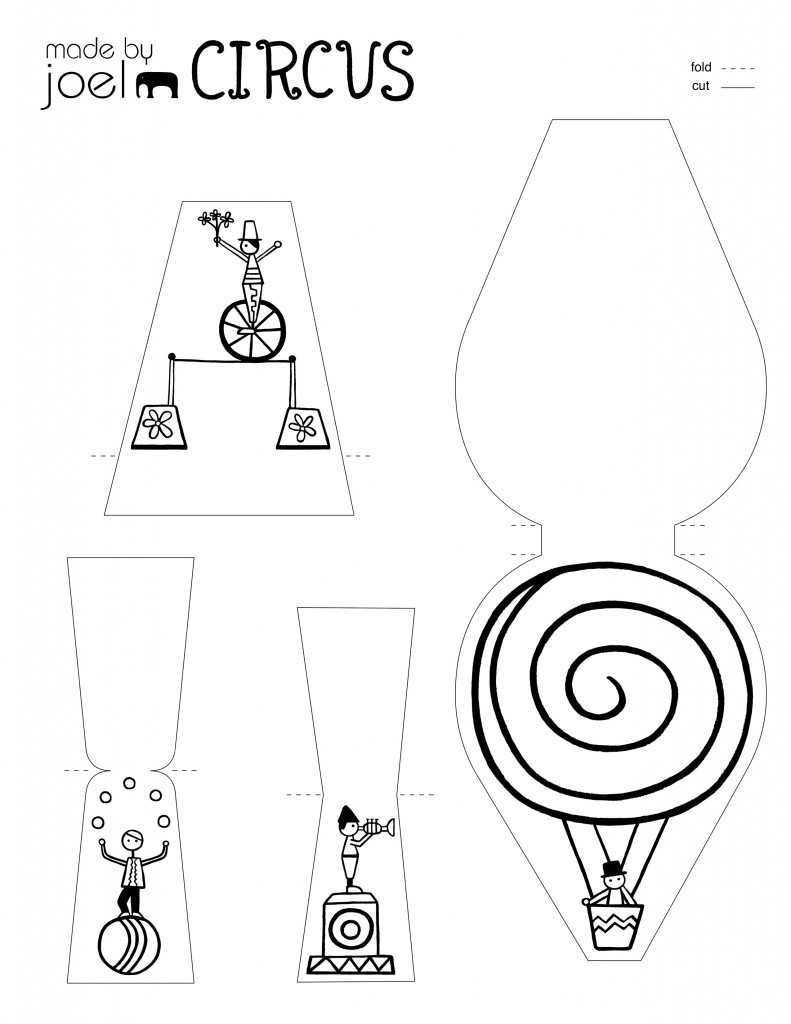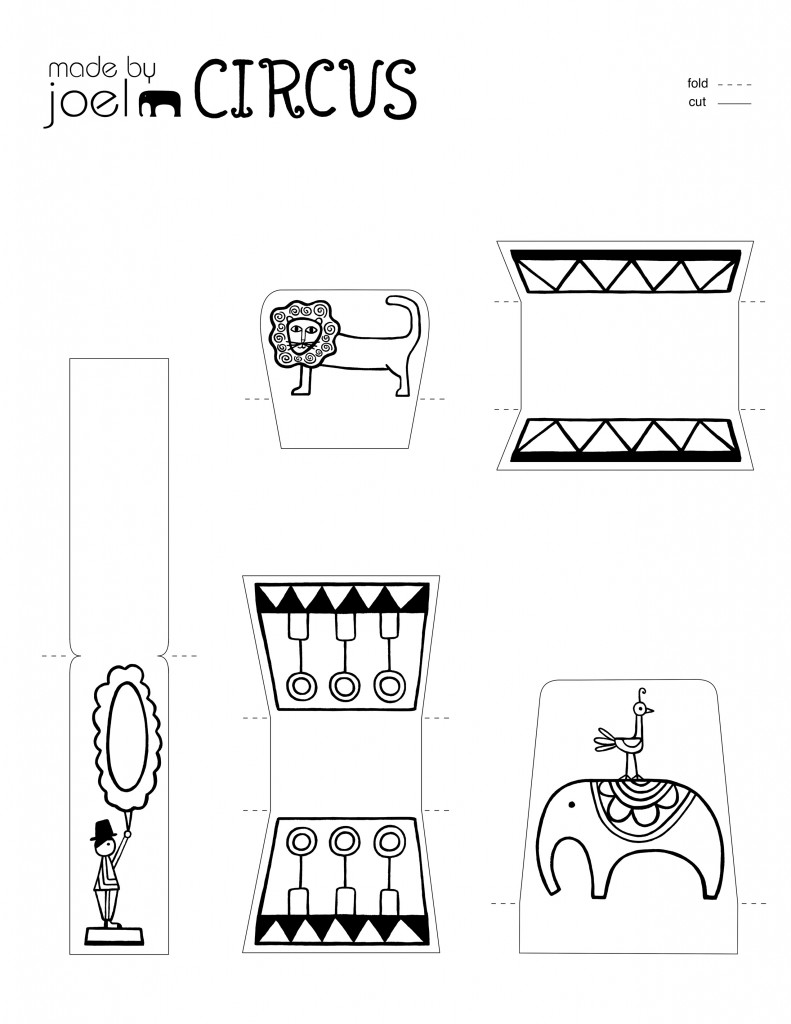 If you'd like to take a look at the original paintings, you can click on the image below.