This is Marcie McGoldrick, the editorial director of crafts at Martha Stewart Living.  I am excited to share a project here on Made by Joel from our new Handmade Holiday Crafts book, which just went on sale today.   It is never too early to start thinking about Halloween. One of my favorite Halloween projects is papier-mâché pumpkins.   Papier-mâché is great for kids and adults to do together and it requires only a few basic ingredients.  You will need balloons, orange tissue paper, jar or glass (for resting the balloon), scissors, white craft glue, pencil, and a clothesline and clothespins (for drying).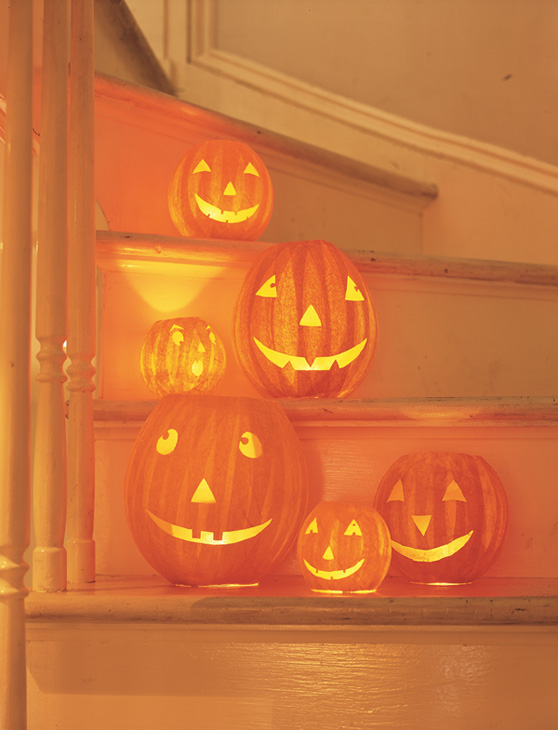 In a bowl make a mixture of 2 parts craft glue to one part water.  Blow up a balloon and tie it off.  Rest the balloon on a jar or glass and brush the glue mixture on a small section of the balloon.  Drape a strip of orange tissue vertically on the balloon.  Brush more glue mixture over the strip and add another slightly overlapping.  Continue around the balloon until it is completely covered.  Cover the balloon with 3-4 layers of tissue.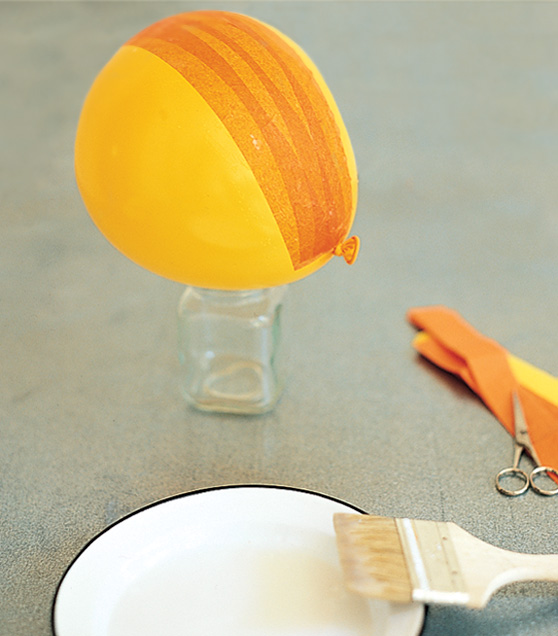 Hang balloons on a clothesline from their knots to dry.  When they are completely dry pop each balloon and remove the balloon through the hole around the knot.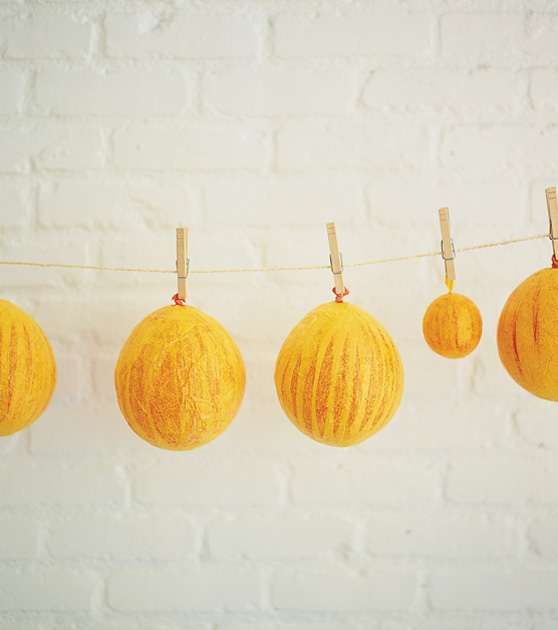 Cut a hole surrounding the knot end and a small hole around the other end to create a base.  Mark and cut out eyes, nose and mouth. On the inside cover these holes with a single layer of tissue paper.  Add battery powered lights inside and you have a glowing Jack o lantern that will last well beyond pumpkin season.